Suburban Plumbing Blog
Plumbing Articles from Orange County, CA.
The Main Differences Between Residential and Commercial Plumbing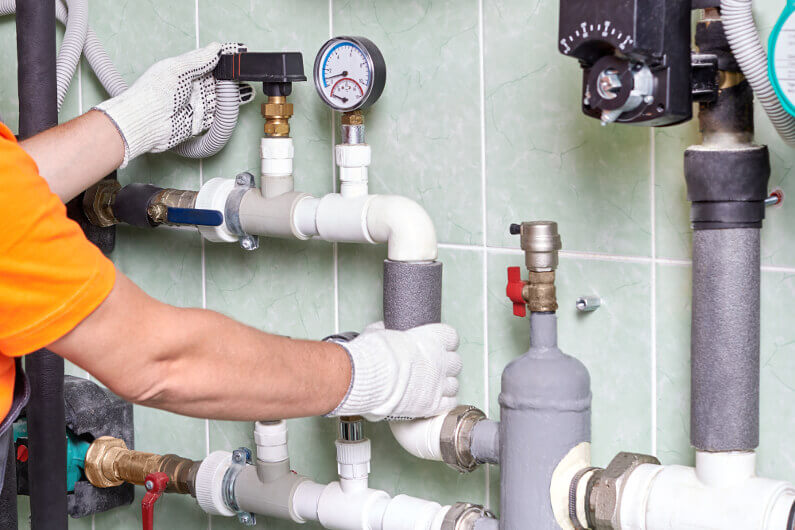 About 10% of American homes waste 90 gallons of water each day through leaks. As a result, most households seek plumbing services to address issues in water leaks. Residential and commercial buildings have diverse plumbing needs.
If your business building has plumbing issues, your typical home plumber might not be ideal for the job. Most people hardly differentiate between residential and commercial plumbing. Yet, the stack of differences are undeniable.
Despite the similarity of plumbing needs, the plumbing expertise needed in the two settings is distinct. Keep reading to know the differences between residential and commercial plumbing.
1. Complexity
One of the differences between residential and commercial plumbing is complexity. For most residential settings, piping systems don't require much sophistication. Such setups tend to be simple and are installed easily within the building's carcass.
Commercial buildings need a complex plumbing system for full functionality. Such structures have multiple floors with numerous extensions. The plumbing fixtures in the buildings include loads of toilets, sinks, and taps.
The demand for water pressure in commercial settings is also extremely high. These dynamics necessitate the installation of complex plumbing infrastructure.
Repairs in commercial buildings are more complicated when compared to the residential context. Yet, you ought to avoid DIY plumbing in both settings as the situation can escalate.
2. Dripping Fixtures or Running Toilets
A variety of plumbing related concerns revolves around dripping fixtures and running toilets. But when it comes to repairs, residential spaces may be easier to handle than commercial settings.
Homeowners use their plumbing fixtures and facilities regularly. It's easy to identify dripping fixtures and running toilets in real-time. When such problems are detected in advance, it's possible to initiate repairs.
Such vigilance makes the repair of dripping fixtures and running toilets timely. Besides, it is less costly and effective.
Commercial buildings pose concerns when it comes to dripping fixtures and running toilets. Such spaces have several floors, many installations, and a handful of tenants. The incidences can culminate in a major issue if not reported.
The dynamics in commercial spaces often contribute to the need for a complete overhaul of the plumbing system. Further, most of the repairs related to running toilets in commercial buildings may be on different floors. This complexity makes it hard to identify the origin of a blockage in the plumbing system.
3. Leak Detection
Leaks are a common occurrence for both residential and commercial buildings. Detecting leaks and undertaking repairs in commercial spaces is not an easy undertaking by all means.
You need to assess the plumbing fixtures that are often concealed under slabs, walls, and ceilings as you try to detect the leaks. But while this is a hard task, it's much easier to detect leaks in residential buildings than in commercial spaces.
In commercial buildings, leaks may emanate from just about anywhere. Plumbing experts must first spend time locating the leaks before proceeding with the repairs. You'll need to find the best plumber in Huntington Beach or Orange County to analyze the situation before starting on the job.
4. Daily Use of Fixtures and Pipes
In commercial plumbing, the regular use of the entire plumbing system is greater than in a residential setting. In a commercial building, the number of outlets and pipes is high due to the frequent use of the system.
If you have a business, the need for bathrooms and toilets for your workers and employees can't compare to a residential place. It would be best if you met the demand, which leads to the increased complexity of the pipes.
What's more, commercial plumbing systems might not be durable following the number of people using the toilets or bathrooms. A plumber might need to check commercial grade toilets more often to ascertain their optimal functionality.
5. Emergency
In a recent crisis, at least five people died while three suffered severe burns after a heating pipe in a Russian hotel busted. Other than busted pipes, commercial buildings are prone to complex plumbing issues. The issues can be catastrophic, leading to damages and potential deaths.
Commercial plumbers ought to be alert and ready for any emergency. Prompt action from the plumbers can save lives and goods worth millions. When seeking for commercial plumbing services, response time, and the availability of disaster management tools ought to be a priority.
That's not to mean that a residential building can't suffer an emergency. The primary difference between the two settings is the magnitude and complexity of an issue. In either case, work with professional plumbers who can sort the problem before it intensifies.
6. Maintenance
Plumbing maintenance is a prerequisite for both commercial and residential plumbing systems. Maintenance for homeowners is crucial in preventing severe damages that might lead to costly repairs. It helps to ensure that a home is safe from issues such as floods.
Contrary to a residential building, occupants in a commercial building might not pay much attention to plumbing needs. If you don't inspect a building often, you might never know when a bathroom leak becomes catastrophic. The last thing you want is dealing with fatal accidents in your complex.
Property managers should have commercial plumbers inspect the plumbing systems more often. Don't wait for your clients to complain about the stagnant water in the bathroom for you to act. Regular plumbing maintenance will save you high costs and reputation.
The Differences Between Residential And Commercial Plumbing Will Guide You When Choosing A Plumber
Commercial and residential buildings require several plumbing services such as water heater installation, leak detection, and repairs. You'll need to vet residential and commercial plumbing service providers before you can settle on either. Paying for your home plumber to work on your residential property isn't the best option.
You need to know if your plumber has the necessary expertise for commercial or residential plumbing. If you are in Huntington Beach or Orange County in California, you're lucky.
Contact us today for any of your commercial or residential plumbing needs. We deal with slab leak detection, drain cleaning, water heater installation, and sewer repair services.
© 2017-2023 SuburbanPlumbingOC.com
– All rights reserved. –
Information on this website may not be re-used without prior written consent from Suburban Plumbing.

Monday-Friday: 8:00am to 7:00pm
Saturday: 8:00am to 5:00pm
Sunday: Closed Normal Appointments
Emergency Client Service Available
California Licensed, Bonded, Insured
C36 Plumbing Contractors License 833520