Suburban Plumbing Blog
Plumbing Articles from Orange County, CA.
Everything You Need to Know When Choosing a Commercial Plumber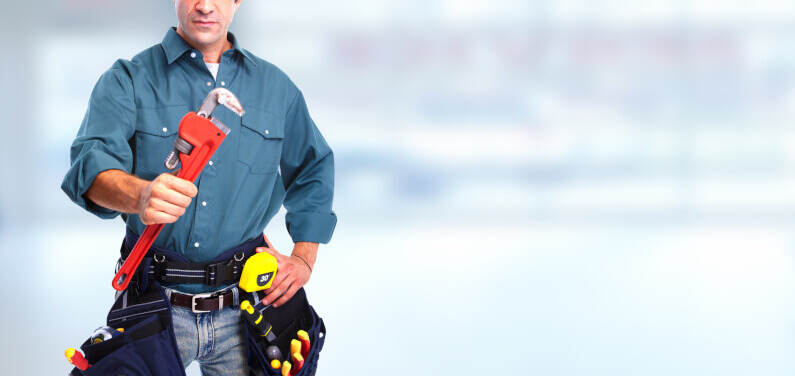 Commercial plumbing systems are complex and intricate. As such, when it comes time to install, repair, and maintain them, you need someone who is highly experienced in doing so. You need a reputable commercial plumber.
The question you might have, though, is how to go about choosing a commercial plumber. The key is to create a pool of options for plumbers and then compare their characteristics against one another. We're going to help you do that right now!
They Should Have a Good Rating on Review Sites
When looking for new service providers, it's always a good idea to use Google and other search engines as a means of scoping them out. Just type in something like "commercial plumber near me". This will return a number of different results.
Next to each individual result, you should find a star rating. This indicates, based on online customer reviews, how good a specific company is.
Now, there could be some bias involved in these star ratings. They're not a perfect measure of a company's quality. However, they're generally fairly accurate.
As such, you should use star ratings as a means of picking out a few suitable candidates. Find a handful of plumbers with star ratings over 4 and write them down on a piece of paper. Then, compare those plumbers against each other based on their other characteristics.
They Should Possess a Decent Amount of Commercial Plumbing Experience
One of the most important things to look out for in a commercial plumber is experience. Plumbers need to reach a certain threshold of experience in the field before they can be trusted to do jobs properly and consistently.
Real-world experience is vital, as it puts plumbers in positions in which they must troubleshoot problems and figure out solutions on the fly. Without real-world experience, a plumber is going to struggle with any situation that's new to them. Not to mention, because they lack experience, almost every situation will be new to them.
We advise choosing a commercial plumber with at least 2 years of real-world, in-field experience. Any plumber who has kept a positive reputation over this length of time is likely a safe bet.
They Should Have Insurance
It's impossible to overstate the importance of insurance when choosing a plumber. Insurance will protect you in the event of damage to your property. It will also protect you in the event that one of the plumber's employees is injured on your property.
If your plumber doesn't have insurance, you could end up being held liable for both damages and injuries. You might also find yourself in a situation in which you have to go to court to battle lawsuits.
So, before hiring anyone, make sure they possess both workers' compensation insurance and general liability insurance. For the sake of you, the customer, these are the insurances that matter.
They Should Reside Relatively Close to Your Business
You also need to take location into consideration. Generally speaking, it's wise to hire a plumber that resides within, say, 20 miles of the work spot.
Why shouldn't you exceed this distance? Because, at some point, the plumber will start to charge you for travel costs. Unless that plumber comes extremely highly regarded, there's no reason to pay those extra costs.
You're sure to find hundreds of plumbers within a 20-mile radius, a good many of whom will be able to provide quality service. So, narrow it down and stay within your own physical realm.
They Should Fit Your Budget
One of the most important things to consider when choosing a commercial plumber is what they cost. Plumbers have no regulations on what they can charge. As such, some plumbers will charge relatively little while others will charge a great deal of money.
How do you determine what a specific plumber charges? By calling them up, describing the work you need to have done, and then asking for an estimate.
Any plumber worth their tools will provide you with such an estimate upon inquiry. This estimate should be itemized and should include things such as labor costs, material costs, and additional fees.
Once you've obtained estimates from several plumbers, you should compare them against one another. When comparing plumbing costs, be cognizant of what you're getting from each plumber.
See, just because a plumber charges less money doesn't necessarily mean you should choose them. They might charge less money for a good reason (ie. they provide sub-par service). On the other hand, the companies that charge more than the others might provide an extremely high level of service.
Do your due diligence and make sure you're getting a good deal. You don't want to break the bank but you don't want to suffer the consequences of bad plumbing work either.
They Should Provide Warranties
One last thing to consider is warranties. Namely, whether or not your prospective plumbers provide them. Simply put, if they don't provide warranties, they shouldn't be chosen.
See, a warranty is essentially a failsafe. It protects you, the customer, in the event that you receive sub-par service.
So, for instance, if your pipes start leaking even though they were just installed, your warranty will kick in and ensure that you don't have to pay another cent in order to have them fixed. Without a warranty, you might have to cover repair costs out of your own pocket. Doesn't seem fair, does it?
To determine whether a plumber offers a warranty, simply ask. Then, before signing any contracts, make sure that the warranty is included in the contract language. If it's not included in the contract, it's not official, and can't be trusted.
Need Help Choosing a Commercial Plumber in Huntington Beach, CA?
Do you, by chance, need help choosing a commercial plumber in Huntington Beach, CA? If so, you don't need to look any further than Suburban Plumbing.
We've helped countless businesses with the installation, repair, and maintenance of their plumbing systems. Regardless of your plumbing needs, our experienced team will assist you.
Contact us today for a free estimate!
© 2017-2023 SuburbanPlumbingOC.com
– All rights reserved. –
Information on this website may not be re-used without prior written consent from Suburban Plumbing.

Monday-Friday: 8:00am to 7:00pm
Saturday: 8:00am to 5:00pm
Sunday: Closed Normal Appointments
Emergency Client Service Available
California Licensed, Bonded, Insured
C36 Plumbing Contractors License 833520