Slab Leak Detection & Repair
Leak Locate & Slab Leak Repair
A slab leak can quickly become a nightmare plumbing emergency for a homeowner and they are often difficult to detect and precisely locate the leak source.
At Suburban Plumbing, we are dedicated to providing our customers with the leak detection and slab leak repair services you require so your home is not severely damaged by water.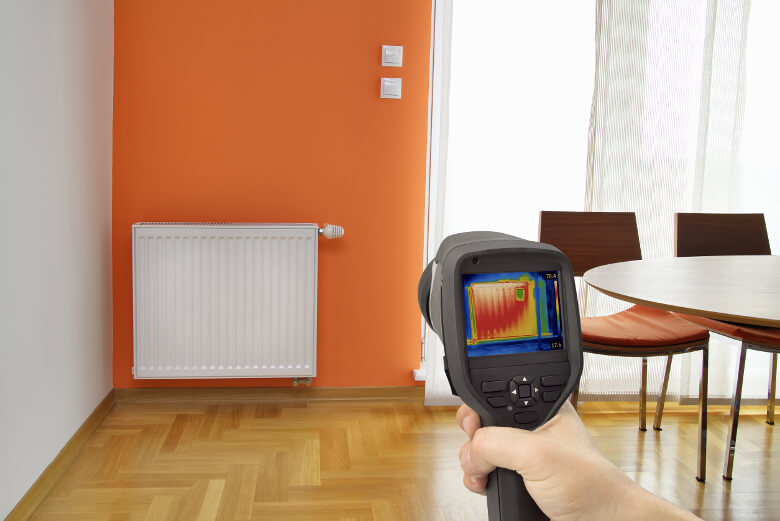 What Exactly is a Slab Leak?
Slab leaks occur when a water pipe that runs under the basement or floor of a home develops damage.
Although all leaking pipes have the potential to cause damage, water line problems that occur under the basement, floor, or yard can lead to the erosion of the foundation and thousands of dollars in home damages.
Slab Leak Detection
For homeowners, it can be cumbersome to detect an underground leak without the proper equipment. We advise our customers to look for the following signs to determine the possibility of this type of plumbing problem.
Sudden spikes in the water bill
Damp flooring
Warm areas of flooring
Mold and mildew growth in flooring
Decrease in water pressure
Sounds of running water when no water is on
When an under floor leak is occurring, these signs should alert homeowners to call us right away for slab leak detection. We have the equipment and skills to precisely pinpoint the problem so your home does not have to be ripped apart to find the source of the pipe leak.
If you notice any of the above signs occurring in your home, it is essential you contact us or someone immediately. Waiting too long will only lead to increased damage, which can become very costly to fix. We are here to provide you with the slab leak repair services you are in need of, so you can protect your home against major water damages.
Damaged Pipes Cause Major Problems
Early detection is key when it comes to this type of plumbing emergency. We advise our customers to be proactive if they notice any changes in the plumbing of their home, by calling us for a service call.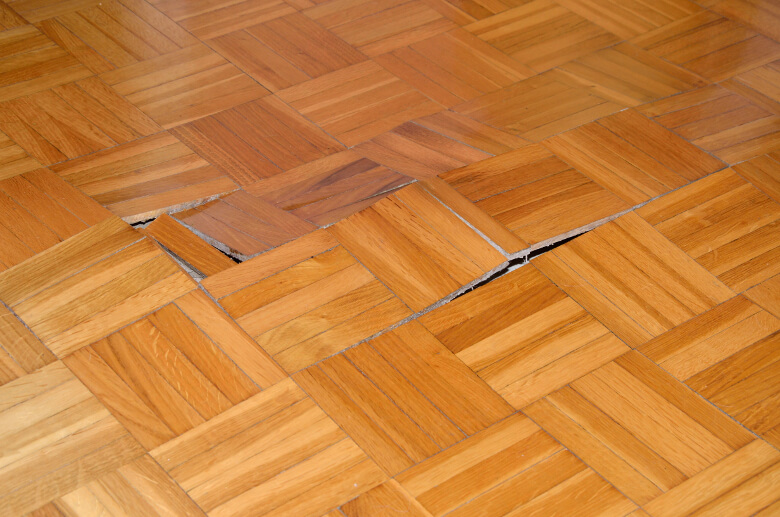 The following are just a few of the various types of damages we regularly see from these slab leak issues.
Stressed foundation cracks and sinking
Warped wood flooring
Damaged carpets
Mold and mildew growth
Don't Take a DIY Approach!
Time and time again, we get calls from embarrassed homeowners who have attempted to tear up their concrete and find the damaged pipe for themselves. Not only is this often a waste of time, but it can also lead to more expensive slab leak repair issues.
Because these damaged pipes are often tricky to pinpoint, it takes specialized equipment for under-slab repair. When we are called out for slab leak detection services, we take the following systematic steps to ensure the problem is properly diagnosed and repaired.
Firstly we determine the layout of the pipes so we can begin to pinpoint the damaged area.
Second we use special microphones that allow us to hear the leaking water deep within the flooring.
Then we use pressure sensors that help us to determine changes in pressure and temperature in the foundation.
Finally we use cameras that allow us to see inside the pipes without tearing up the floor and exposing them.
We will quickly and effectively use our skills and tools to discover the problem area so it can be taken care of right away. As homeowners ourselves, we understand the panic our customers feel when they know they are dealing with this type of plumbing emergency and we are here to provide the expert, reliable services our customers have come to depend on.
Causes of Slab Pipe Damage
There are a few reasons the pipes under a home's concrete slab might begin to become damaged. We see many of the following in our day-to-day operations.
Great amounts of pressure can be placed on the pipes due to the weight of the building materials of the home.
Corrosion in the hot water lines is a common cause for this type of plumbing problem.
Abrasions can occur due to pipe vibrations causing the pipe materials to rub against the concrete, leading to damage.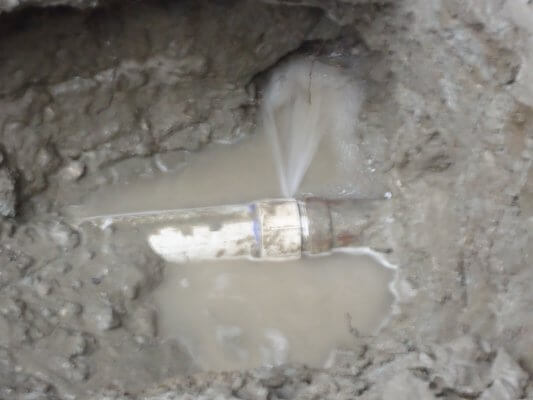 It can be extremely frustrating and even frightening dealing with a burst pipe problem. Our team of professionals is dedicated to providing the services our customers need so these pipes are discovered and taken care of right away.
We will work to replace the damaged pipes and can rework the pipes under the slab if we feel ongoing damage will continue as a result of pressure or improper pipe placement.
Call Suburban Plumbing for Any Leaks
Suburban Plumbing is a plumbing company you can rely on for all of your needs including any leak detection, slab leak repair, or underground leaks & pipe re-routing services.
We serve the entire Orange County area, including Huntington Beach, Westminster, Orange, Brea, Tustin, Anaheim, and also the Long Beach area.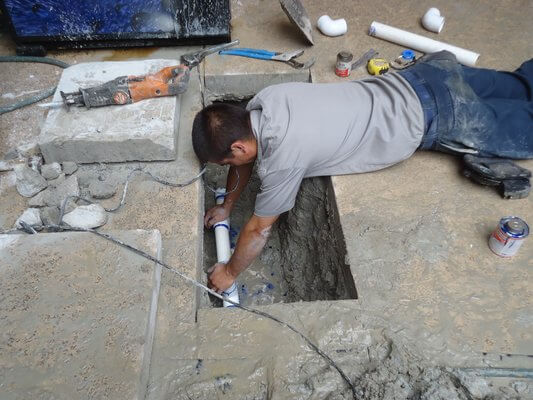 We offer over thirty years of Orange County Plumbing experience and the following for our customers.
Same day service
Emergency calls
Upfront pricing with flat rates
Employees who have had their backgrounds checked
We are a family owned business who will provide you with the expert leak detection services your home is in need of. With this type of pipe situation, time is of the essence so we encourage you to contact us right away so we can take care of your needs.
Don't allow a problematic pipe to destroy your home and foundation. Allow us to bring out our equipment, perform the necessary testing, and carry out your slab leak repairs right away so your home is safe from being further damaged by water.
Call us today for your appointment or with any questions you may have regarding your water line leak. We are here when you need us most!
Asking If There is a Plumber Near Me?
Suburban Plumbing is a licensed master plumber available anywhere around Orange County.
Suburban Plumbing is Orange County's leading Residential and Commercial Plumbing installation and repair contractor. We provide you with experienced, reliable, clean, and licensed professionals that get the job done right the first time out.
We proudly serve the entire Orange County, California area. Including the communities of Huntington Beach, Westminster, Anaheim, Irvine, Brea, Garden Grove, Newport Beach, Fountain Valley, Tustin, Long Beach, and all the surrounding areas.
Cypress Plumber
Irvine Plumber
Tustin Plumber
Placentia Plumber
Lake Forest Plumber
Laguna Beach Plumber
Laguna Niguel Plumber
Dana Point Plumber
Fullerton Plumber
La Habra Plumber
Yorba Linda Plumber
Mission Viejo Plumber
San Juan Capistrano Plumber
San Clemente Plumber
Orange County Plumber
© 2017-2023 SuburbanPlumbingOC.com
– All rights reserved. –
Information on this website may not be re-used without prior written consent from Suburban Plumbing.

Monday-Friday: 8:00am to 7:00pm
Saturday: 8:00am to 5:00pm
Sunday: Closed Normal Appointments
Emergency Client Service Available
California Licensed, Bonded, Insured
C36 Plumbing Contractors License 833520