Suburban Plumbing Blog
Plumbing Articles from Orange County, CA.
The Top 6 Most Important Tips for Finding and Identifying a Slab Leak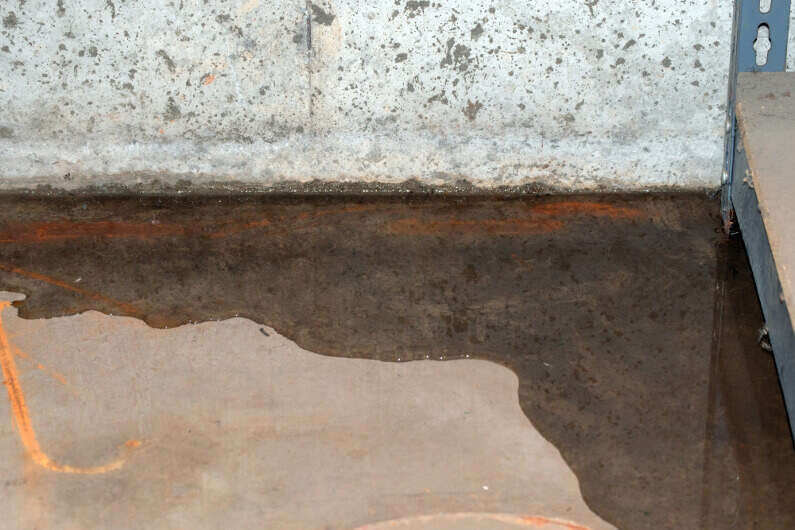 About 20% of American homeowners don't have money saved up for emergency home repairs. Yet on average, these homeowners spend around $304 on an average plumbing repair service. In most cases, plumbing services tend to be expensive due to laxity in addressing emergent problems from the onset.
Slab leaks are among the typical home repair costs you're likely to incur. But if not keen enough, it may be tricky to identify such leaks considering their location. If not detected early enough, though, a slab leak has the potential to cause significant damage.
Read on for tips on how to identify slab leaks.
What Is a Slab Leak?
In plumbing 101, leaks are of different types, magnitudes and have varying causes. Slab leaks are among the more common types of plumbing leaks at home. These leaks often occur along the copper water lines in your houses' foundation.
Copper lines run below the concrete foundation of your home and are generally concealed. But when slab leaks occur, it's possible to start seeing tell-tale signs of a potential problem.
Water is the most common source of property damage in the United States. It would be critical if you minimize the risk of losses by detecting potential water leaks in real-time.
Here are some of the most common indicators of a possible slab leak.
1. Puddles on Your Patio
One of the easiest ways to identify a slab leak is by checking your patio for puddles. If you have a concrete patio in your house, notable wet spots are an alarm you cannot afford to ignore. In case of a slab leak, seepage may emanate from the concrete slabs and on to the attached patio.
Wet spots and puddles should be an indicator of a bigger problem. Such pools may eventually damage your patio, which may cost you money if not addressed in real-time. If such signs are intermittent, it will help to call in a plumbing specialist before it's too late.
2. Be Wary of Water Emanating from Walls and Cabinets
What makes a slab leak hard to detect is the fact that water can drain to the least places you would ordinarily anticipate. Such water ends up in these unlikely places due to the lack of a specific route to flow into. If you notice water springing from walls or under your cabinets, then you may have a slab leak in your house.
Such leaks are common if the water lacks an alternative drainage channel. Before you consider any action, it would help to call in a seasoned plumbing specialist to assess the situation and offer a way forward. For such critical matters, considering a DIY option is not advisable.
3. Evaluate Your Water Bill
Your monthly water bill could be the most fundamental indicator of a probable slab leak. To detect a water leak under concrete, you may only need to consider the patterns of water consumption in your home. If you notice moderate to significant discrepancies in your billing, then there could be a chance that more water is leaking somewhere.
If your normal water usage has changed dramatically over a specific period, it would be essential to consider specialized attention. Such timely interventions are critical towards reducing the negative impacts of a full-blown slab leak.
4. Pay Attention to Hot Spots in the Floor
Slab leaks may cause hot spots on the floor of the home, especially if the leak is from the hot water pipes. You may decide to walk barefoot once in a while around your house to get the feel of the floor. If you notice that on more than one occasion, there are notable instances of hot spots, then you may have a potential slab leak.
Leaks from your hot water pipes may find their way in the form of water seeping through the foundation slab. If you feel such constant warmth on your floor, then it might be a slab leak red flag. It's easier to detect hot water leaks than cold water, so you may need to take timely action in case you discover such hot spots.
5. Hissing Sounds
If you pay attention to the movements in your house, especially in the silence of the night, you're likely to discover hissing sounds. Such sounds may range from subtle to discontinuous clearer hisses. Either way, they may be an indicator of a slab leak emanating from a leaking pipe.
Such water may be splashing or running hence causing such observable instances of hissing voices. Such concern may be more prevalent whenever the faucets are turned off due to the resultant pressure.
6. Low Water Pressure Can Signal a Slab Leak
Pressure is the surest way to assess your home for possible slab leaks. Considering that you have used your plumbing fixtures for long, you have an idea of what is maximum pressure. So in case of significant drops in the water pressure at home, you can quickly join the dots on the possible causes.
Lower water pressure can result from many other reasons. But leaks are the most common because water no longer flows solely in one direction. You are in luck, though, because our plumbing specialists are always ready to make the necessary repairs in such cases.
Most Common Causes of Slab Leaks
You may be wondering how water lines that are safely concealed under the concrete foundation may be susceptible to leaks. Well, there are a few reasons that may lead to a slab leak. Corrosion is among the most common causes of slab leaks. If the water line pipes are exposed to excess amounts of flux residue, they may stand the risk of corrosion.
Your water line pipes may also be susceptible to abrasion due to fast-moving water and air bubbles caused by high pressure. The thinning of the pipes due to corrosion and abrasion eventually leads to such notable instances of slab leaks.
Plumbing specialists can efficiently address such concerns through cleaning, greasing, and sealing the copper pipes to avoid further damages.
Slab Leaks Can Cause Significant Damages and Dent Your Finances If Left Unchecked
Now that you understand what slab leaks are and some of the causes, it's time to take action. You can consider these six signs as probable measures of the possibility of a slab leak in your home. If you notice that one or more of these tell-tale signs resonate with the current situation at home, then it would be prudent to call in the experts.
At suburban plumbing, we believe in timely and comprehensive interventions for all your plumbing needs. You are in luck because our experts are always on call to serve you. Our state of the art leak detection capabilities ensures that we detect and resolve your concerns in a jiffy.
Are you in need of residential or commercial plumbing services? Contact us. We are always eager to bring in our expertise.
© 2017-2023 SuburbanPlumbingOC.com
– All rights reserved. –
Information on this website may not be re-used without prior written consent from Suburban Plumbing.

Monday-Friday: 8:00am to 7:00pm
Saturday: 8:00am to 5:00pm
Sunday: Closed Normal Appointments
Emergency Client Service Available
California Licensed, Bonded, Insured
C36 Plumbing Contractors License 833520