Looking for a Plumber
in Costa Mesa?
We're Your Trusted Source for
Plumbing Services in Costa Mesa, CA.
Choose the Top-Rated Local Costa Mesa Plumbers
Plumbing problems are not always easy to handle, especially if you're not familiar with them.
But, with the help of a professional Costa Mesa plumber, you can take care of these issues without stress or hassle.
Trust the Local Costa Mesa, California Plumbing Professionals
The best way to fix your home or office building's system is working with a professional plumber.
Our plumbing company will always estimate the cost fairly and perform repairs at an honest price.
When you have a clogged drain, sewer line issues, or something else involving your water appliances, you need a technician with the right experience and tools to fix any complex issues on the spot.
When you call Suburban Plumbing to fix your plumbing issue, our professional crews will check all of your supply line and sewer line pipes and fixtures.
Nothing is too big to handle, and we can use state-of-the-art tools to diagnose complicated issues, even if you need a sewer line inspection.
We'll explain all of the plumbing services before any work is started and let you know what parts are necessary to repair.
When it comes to equipment issues we have you covered as well. We repair and service most plumbing appliances such as water heaters including brands like Rheem and Kenmore, as well as pipes, sewer lines, and other equipment.
Our Costa Mesa and Orange County clients will always get honest advice and exceptional service from our licensed plumbers.
If you need help with your pipes, clogged drains, sewer line, water or tankless heater, or for any other plumbing service question, call our team today at 714-922-3555.
Commercial Plumbing
Gas Pressure Testing
Gas Line Repair
Water Line Re-Piping
Plumbing Fixtures
Plumbing Valve Replacement
Kitchen Plumbing
Bathroom Plumbing
Appliance Relocation
Kitchen Remodeling
Bathroom Remodeling
General Plumbing Repair
Why Choose Our Experienced Plumbers in Costa Mesa
For one, you can rely on our expert plumbers for any problem with your home or office's plumbing system. Our plumbers are available for both residential or commercial repairs. We also stock everything needed to complete most repairs the same day.
Is your home or office experiencing a leak right now? Call our team at 714-922-3555 to schedule an estimate and get started on repairs.
In addition, our promise is that we won't leave a job until the issue is resolved. For over 30 years, we've been the plumbing company to rely on in Costa Mesa. Our dependability, technical knowledge, state-of-the-art tools, and local expertise gives us an edge over the competition.
Our licensed plumbers are licensed and trained to provide repairs on all types of water appliances, fixtures, pipes, sewer lines, tank and tankless heaters, and many other plumbing services.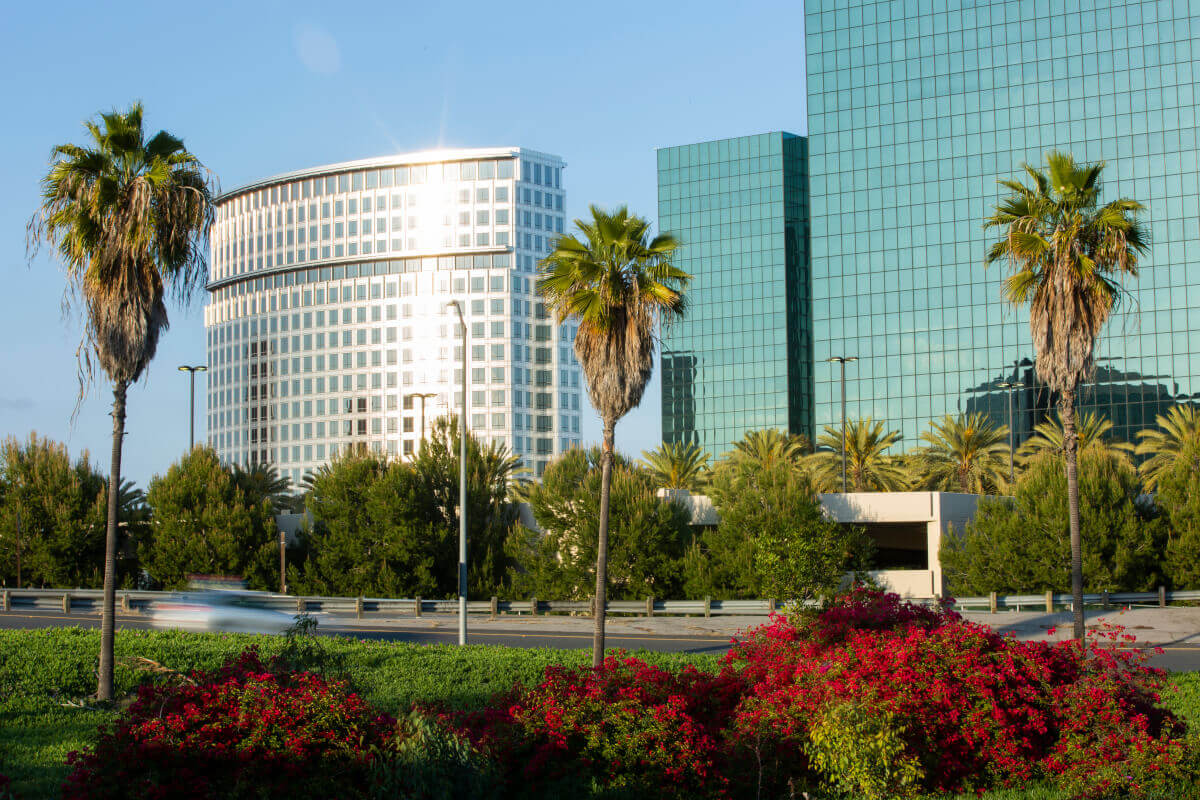 Water Heater Installation and Repair
Our plumbing service goes beyond the typical drain cleaning and appliance inspection. We can help you with unique issues, such as high pressure leaks in your heater.
The water heater repair and installation is a job best left to the experts. Whether you're installing a new tank or tankless heater, replacing a broken appliance, or repairing a single heating element, a professional offers the tools and experience to get your system running properly again. You shouldn't have to use cold water every day with a top Costa Mesa plumber near you.
Fixing your system can also be dangerous, especially if you have a high pressure leak, burst pipes, or sewer line damage. It's crucial to always use the right tools for the job and follow proper safety procedures, especially when working with high pressure appliances like hot water tanks and tankless heaters.
Comprehensive Toilet Repairs and Drain Cleaning
You might have a few questions when your toilet starts acting up. What's causing the issue? In some cases, something may be stuck in your toilet line but other issues, such as a cracked pipe, could also cause problems.
This can disrupt your whole home or even office space, especially if the toilets consistently don't work properly. Replacing a leaky, clogged toilet is the best way to get things back in working order.
We repair toilets quickly and work with all types of fixtures. If a toilet cannot be repaired or repairs will only fix the problem in the short-term, we'll let you know of the best replacement.
Drain Cleaning Services in CA
Do you have a drain that just won't drain? These can be frustrating, deeper issues that involve drain cleaning or even pipe repairs.
Drains should be cleared out every six months if maintained consistently, but these signs may be something else that requires a professional Costa Mesa plumber:
Drainage coming back up into sinks or bathtubs after you flush
Sewer gas odors coming from your sink
Routine drain clearing is helpful for a home or office, especially if you have a break room with a clogged sink. These can cause structural damage and disrupt your space, as well as lead to water damage and mold.
To take care of these problems quickly and effectively, talk to a plumber Costa Mesa professional and get a plumbing service estimate. Your plumbing repair may be quick and easy, but waiting on repairing a leak or drain could make the problem worse over time.
Faucet Plumbing and Leak Repairs
Have you experienced a problematic faucet? Talking to the plumbers Costa Mesa team could help you find the leak and repair your fixtures fast.
Faucets are the most common plumbing repair. Sometimes you simply need to replace the faucet with a new one to get rid of old mildew, mold, and debris. Here's what you should look for if you need a faucet plumbing repair:
Leakage or moisture under the sink
Spout continuously drips when handle is turned to off
When handles won't turn as smoothly or at all
Leak repairs aren't always simple, but our Costa Mesa plumbers have serviced all types of systems and sewer lines in the area. We know exactly how to replace and repair leaky pipes. That's why we're the Suburban Plumbing experts.
Sewer Line Replacement or Repair by Costa Mesa Plumbers
Sewer line repair is something that many have tried to fix on their own, but this one of the repairs that professional plumbers truly handle the best. It could be dangerous to fix a sewer line on your own, especially without the right equipment. With sewer line inspection and video cameras, we're able to find the issue quickly and replace your line with little hassle. Your plumbing repair could be completed the same day.
Choose the Top-Rated Plumbers in Costa Mesa
It's one of the reasons we're the plumbers Costa Mesa relies on. Living in Costa Mesa offers a lot of things to do, such as visiting the amazing Costa Mesa beaches, trails and tours. Did you know there's also a huge scavenger hunt in Costa Mesa by Wacky Walks? It's one of the best ways to see this beautiful city near San Diego.
Professional Plumbing Services to Clear Clogged Drains or Repair Frozen Pipes
One thing about Costa Mesa plumbers is we always check every possible issue before providing an estimate. We want to provide the best plumbing service possible, which is always custom to the type of pipes and system you have.
When a clogged line occurs, professional Costa Mesa plumbers come prepared with the right tool for the job. If you're experiencing a clogged drain, it can be important to take action quickly. Clogs are often caused by hair, grease and food particles that have built up in the sewer pipes. When these items become trapped in the pipes they create an obstruction that prevents water from being pushed through them normally. This causes water to back up into your home and overflow into other parts of the property or seep out through cracks in the walls or flooring.
If this happens to you, it is important that you contact professionals like Costa Mesa plumbers at once for assistance or else more damage could make it costlier to repair.
Our Costa Mesa plumbers have seen all types of pipes, leaks, water damage, clogs, and water appliances. You won't have to wait long for a solution. Call and talk to a professional plumber Costa Mesa service center today at 714-922-3555.
Call a Top Notch Plumber to Fix Water Heater Leaks
If your water heater has sprung a leak and you need to call an emergency plumber in the middle of the night, don't hesitate to call (714) 922-3555. Our 24/7 service offers emergency plumbing services that are available any time of day or night—and we guarantee fast response times so that you don't have to wait long for help.
We're Here to Help
Suburban's Plumbers are trained professionals who can fix many different kinds of systems, appliances, and other issues like clogged drains and burst pipes. They also know how to address frozen pipes during cold weather months, so if you're dealing with any kind of issue involving water damage caused by freezing temperatures, don't hesitate to contact us immediately!
When it comes time to hire a plumber, there are many factors that you should consider. First, you will want to find out if they are licensed and insured. This is important because it shows that they have passed state requirements and have taken the proper training courses. You also want to make sure that they offer fair prices for their services.
If you need plumbing services or want more information about how we can help you with your needs, call (714) 922-3555 today!
© 2017-2023 SuburbanPlumbingOC.com
– All rights reserved. –
Information on this website may not be re-used without prior written consent from Suburban Plumbing.

Monday-Friday: 8:00am to 7:00pm
Saturday: 8:00am to 5:00pm
Sunday: Closed Normal Appointments
Emergency Client Service Available
California Licensed, Bonded, Insured
C36 Plumbing Contractors License 833520