Looking for a Plumber
in Orange?
We're Your Trusted Source for
Plumbing Services in Orange, CA.
We are your Plumber in Orange, CA.
If you are a homeowner, business owner, or you rent, there is one undeniable truth that everyone must face.The time will come when you need to find a plumber in Orange, when that time comes, call Suburban Plumbing. Regardless of whether you need a minor general plumbing repair or gas pressure testing, a professional plumber is the answer.
We have been providing stellar results for more than 15 years on all of our plumbing jobs large and small. As a result, the residents of Orange, Ca. know who to call when they need qualified professional plumbing in Orange. Our superior service begins from the moment we answer your call. From the start, you will be speaking with a knowledgeable professional. We take the time to patiently listen and understand your needs and tailor solutions that'll exceed your expectations.
For example, we provide our customers with free over the phone quotes when possible. By providing you with this service you can rest assured that your project will be within your budget before committing. Moreover, we also provide you with up-front flat-rate pricing, ensuring no surprise overages in the end. Above all, we will show up to our scheduled appointments on time and get your home back in working order. Suburban Plumbing has the experience needed to deliver topnotch plumbing solutions, irrespective of the situation in your home or business. Ultimately, what sets us apart from the competition is simply our dedication to your peace of mind and continued satisfaction.
When it comes to Orange Plumbing…
When the time comes to call an Orange Plumber never go for the cheapest option without verifying their qualifications first. Most importantly, you should always hire a trained professional who is officially licensed by the state if California. Suburban Plumbing technicians are not only licensed, bonded, and insured, but they have also passed a background check as well. This yet another way that we show you that we put your safety and satisfaction above all else. Clearly, a business doesn't build such a solid reputation as Suburban Plumbing by providing great customer service alone.
Without question, to be a truly exceptional plumbing service there needs to be top-level workmanship in all varieties of plumbing. Fortunately, when speaking with residents about their Orange plumbing issues there are few surprises because we have dealt with it all. Such as the wedding ring that went down the drain or the favorite toy that was flushed down the toilet. We understand how important these items are to there respective owners and the urgency in retrieving them. We understand these items are very important to there owners, and therefore the urgency in retrieving them as fast as possible. Consequently, we try to schedule a convenient time for you either that same day or the next day when possible.
When it comes time to compare Orange Plumbers, Suburban Plumbing will always come out on top!
Commercial Plumbing
Gas Pressure Testing
Gas Line Repair
Water Line Re-Piping
Plumbing Fixtures
Plumbing Valve Replacement
Kitchen Plumbing
Bathroom Plumbing
Appliance Relocation
Kitchen Remodeling
Bathroom Remodeling
General Plumbing Repair
Why Choose Suburban Plumbing?
Simply put our diverse knowledge and technical skill for all types of plumbing work raises us to a higher level. Large or small it makes no difference when faced with problem plumbing Orange residents know to call on Suburban Plumbing! Whether you need a complete re-piping or faucet installation we give your project the same degree of care and attention. While we are a true full-service plumbing company we do specialize in several specific areas.
To start we will make sure your water heater is well maintained and running at peak efficiency. Additionally, if your water heater won't produce enough hot water for your home, we can make the needed repairs. Moreover, if your unit has reached its end we'll install a new unit for you. Another of our specializations is drain and sewer cleaning services. By using camera inspection and advanced rooter services we can find and clear any clog or blockage in your sewer lines.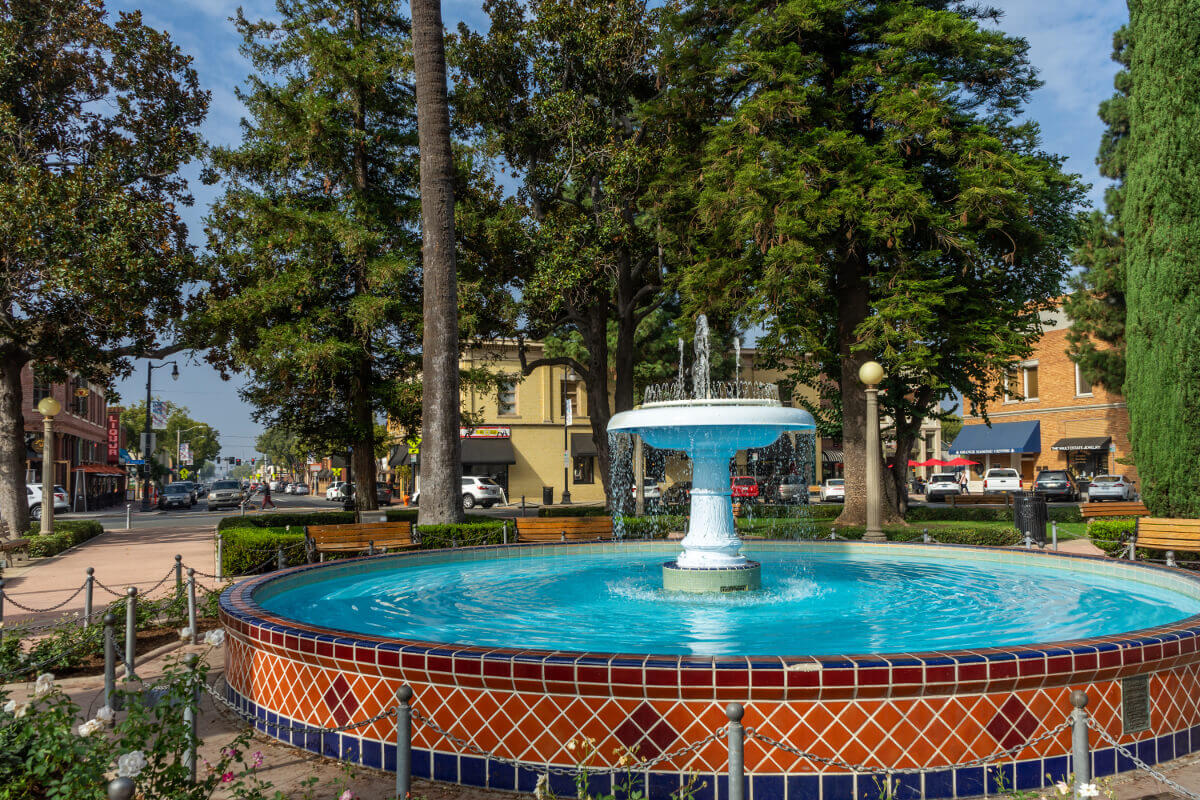 Furthermore, we also specialize in trenchless sewer repair and slab leak detection and repair. Slab leaks can be invisible destroyers. Since slab leaks are silent and typically hidden, it is easy for them to go unnoticed for a long time. This in turn can not only cause higher water bills but also disrupt the foundation of your home. Whenever it is possible Suburban Plumbing will use the trenchless repair method eliminating the destruction of your foundation or landscaping.
Suburban Plumbing the plumber Orange City residents and business owners know they can trust!
Orange… 'A Slice of Old Town Charm'
Orange City is a flourishing city that's part of the Southern California's Orange County community. The city of Orange has a total area of just over 25 square miles and over 130,000 residents. It's renowned for the preservation of homes in its Old Town District which dates back to before the 1920s. As a matter of fact, you can still head to the historic district to visit Watson's Soda Fountain and Cafe. Watson's has been in business since 1899, making it the oldest soda fountain in Orange County.
The beauty and attractions draw not only the tourist but also the local resident as well. For example, there is the Orange Circle Antique Mall and The Outlets at Orange for a bit of shopping pleasure. Contrarily if you are the outdoor type you will definitely find plenty to do at Peter's Canyon Regional Park. On the other hand, if you prefer to try the local brew you can check out Green Cheek Beer Co. There is the Hilbert Museum of California Art for art lovers and the Orange County Zoo for animal lovers.
The City of Orange has so much to offer its residents and the many visitors each year. It would be impossible to list them all here and do them the justice they demand. We will continue striving to reach new levels of excellence in the Plumbing services you deserve.
© 2017-2023 SuburbanPlumbingOC.com
– All rights reserved. –
Information on this website may not be re-used without prior written consent from Suburban Plumbing.

Monday-Friday: 8:00am to 7:00pm
Saturday: 8:00am to 5:00pm
Sunday: Closed Normal Appointments
Emergency Client Service Available
California Licensed, Bonded, Insured
C36 Plumbing Contractors License 833520