Sewer Main Line & Drain Rooter Service
Does your home or business suffer from sluggish, slowly clearing drains? Do blocked pipes contribute to unpleasant sewer odors or backed up water in your sinks and bathroom fixtures? If this is you there is a good chance you are do for proper drain cleaning services, either locally or to the main line.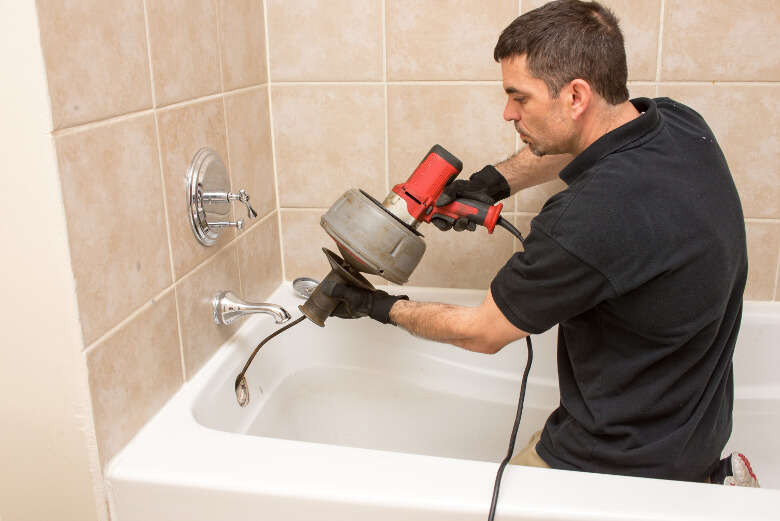 Resolve the problem quickly by contacting Suburban Plumbing for fast, expert sewer line & drain cleaning assistance now. We will send a team to your location quickly to clear clogged drains efficiently and safely.
We Serve All of Orange County, California!
Suburban Plumbing's service area includes Long Beach, Huntington Beach, and the entire OC and its suburban enclaves. Our plumbers possess personal familiarity with this part of Southern California. When you request our assistance, we'll reach your location using the fastest, most direct routes. Obtain fast, capable drain line cleaning upon request!
Reasons Why Customers Prefer Suburban Plumbing
We offer some important advantages as a local drain cleaning company. Whether you reside in Huntington Beach, Anaheim, Yorba Linda, Westminster, or Laguna Niguel, these benefits make us an attractive choice when you seek residential rooter services. Consider some of the reasons households in this area choose our family owned and operated firm as their preferred plumbing experts:
We provide both residential and commercial drain cleaning services;
Obtain assistance from a California licensed and insured Master Plumber;
Rapid same-day drain cleaning services;
Benefit from our extensive experience (over 30 years in this field!);
Services available on a routine or an emergency basis;
Trust our locally owned and operated firm;
All our personnel undergo background checks for your protection;
Receive flat rates for our professional drain cleaning services and clear, up-front pricing!
The Benefits of Regular Drain Cleaning Services
Today many residents in this beautiful part of the Greater Los Angeles Area appreciate the importance of preventing sewer line problems by obtaining regular, periodic cleaning for drains. Our service assists homeowners and businesses in maintaining their premises in a clean, fresh-smelling, attractive condition throughout the year.
By requesting periodic rooter assistance, you'll reduce the need to seek drain snaking or blockage removal services after drain clogs cause sluggish water flow. Regular drain cleaning services will significantly reduce your likelihood of having to deal with the dangers of sewage backup spillage.
A Better Way to Maintain Effective Drainage
Our team cleans away embedded mineral and dirt build-up inside aging pipes correctly, without using harsh or corrosive chemical agents. This service helps prevent some types of drain clogs. By clearing debris, we ensure water can flow through the interior of pipes without encountering obstructions that sometimes contribute to clogged drains and drainage backup problems. Residents appreciate our efforts. After one of our drain cleaning service calls, you'll notice the drains on your premises perform effectively again. They won't look or smell dirty.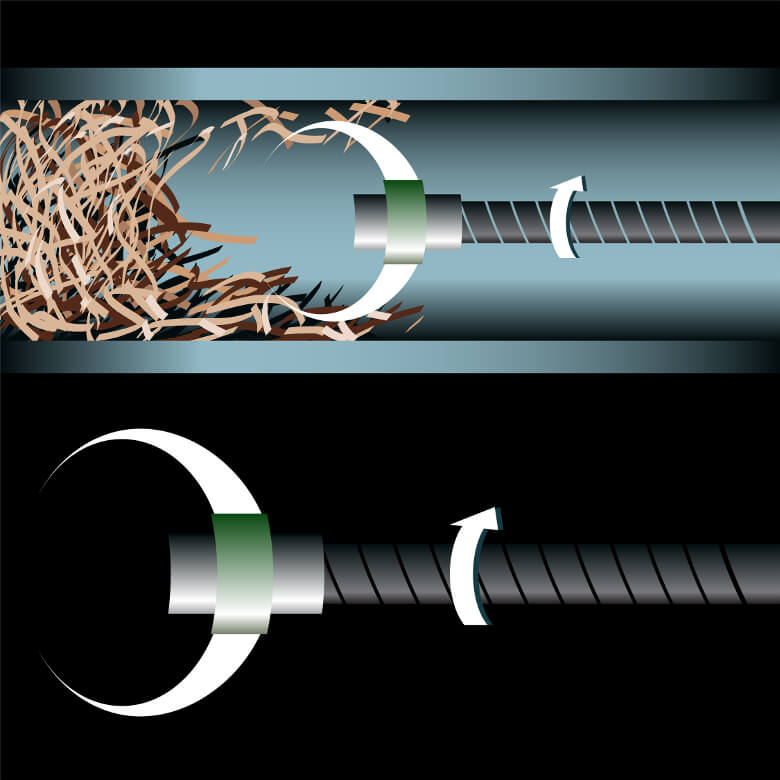 The Long Term Benefits of Regular Rooter Assistance
Why do many OC residents request our help on an ongoing, periodic basis? Many properties in this part of Southern California rely upon a rapidly aging suburban infrastructure. Just like human beings, water and sewer pipes exist within anticipated lifespan ranges. Infrastructure does not last indefinitely. While some materials (such as copper pipes) work well for decades, others begin deteriorating more rapidly over the course of time. If your home uses water or sewer lines installed many years ago, you may discover rooter assistance helps you maintain this infrastructure in a much better condition
The Process of Pipe Corrosion
Why do some homes and businesses in Orange County require frequent rooter assistance in order to maintain seamlessly working drains? Many environmental factors contribute to the decay of water and sewer pipes. In some cases, plant roots will physically encircle an aging pipe. A strong root system may even tap into the pipe, potentially causing a natural obstruction impeding water flow. Additionally, in some cases mineral deposits from water become encrusted along the interiors of some types of sewer pipes.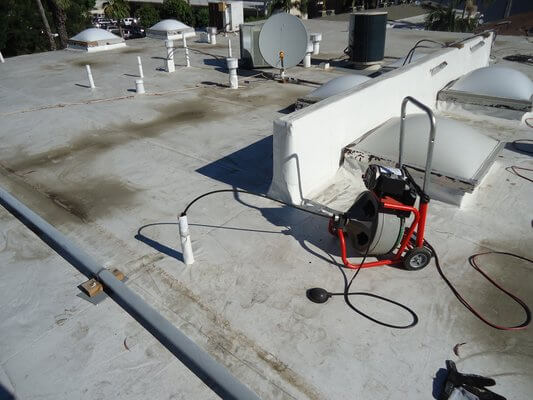 Crusty mineral build-up will eventually occlude the opening inside the pipe, contributing to sluggish drain performance and (sometimes) backup problems. By supplying skilled rooter assistance, we help remove these kinds of common infrastructure problems; potentially, our efforts assist property owners in obtaining the best possible value from their water and sewer systems.
Our Expert Rooter Assistance
Our local company has invested in the state-of-the-art cleaning tools and supplies required to serve our customers effectively. We offer dependable rooter assistance to help maintain clean, seamlessly operating drains and pipes. As full-time experts in this field, we possess extensive experience providing these types of specialized drain cleaning services. Ask us to help eliminate sluggish drainage and stinky, foul-smelling odors by visiting your home or workplace on a regular basis. We'll clean out clogged drains and remove blockages.
Contact Suburban Plumbing For Your Drain Cleaning Needs
Do you believe your OC property would benefit from receiving periodic services from our drain cleaning company? Our proven track record of success in this field speaks for itself. If you'd like to obtain fast, qualified rooter assistance, we hope you'll think of our locally owned and operated business first.
Contact us now to schedule an appointment with our cleaning team. We believe our service offers value. After noticing the difference our efforts makes, you can ask us to visit your premises on a routine, regular basis to provide ongoing rooter assistance.
Asking If There is a Plumber Near Me?
Suburban Plumbing is a licensed master plumber available anywhere around Orange County.
Suburban Plumbing is Orange County's leading Residential and Commercial Plumbing installation and repair contractor. We provide you with experienced, reliable, clean, and licensed professionals that get the job done right the first time out.
We proudly serve the entire Orange County, California area. Including the communities of Huntington Beach, Westminster, Anaheim, Irvine, Brea, Garden Grove, Newport Beach, Fountain Valley, Tustin, Long Beach, and all the surrounding areas.
Cypress Plumber
Irvine Plumber
Tustin Plumber
Placentia Plumber
Lake Forest Plumber
Laguna Beach Plumber
Laguna Niguel Plumber
Dana Point Plumber
Fullerton Plumber
La Habra Plumber
Yorba Linda Plumber
Mission Viejo Plumber
San Juan Capistrano Plumber
San Clemente Plumber
Orange County Plumber
© 2017-2023 SuburbanPlumbingOC.com
– All rights reserved. –
Information on this website may not be re-used without prior written consent from Suburban Plumbing.

Monday-Friday: 8:00am to 7:00pm
Saturday: 8:00am to 5:00pm
Sunday: Closed Normal Appointments
Emergency Client Service Available
California Licensed, Bonded, Insured
C36 Plumbing Contractors License 833520