Looking for a Plumber
in Huntington Beach?
We're Your Trusted Source for
Plumbing Services in Huntington Beach, CA.
Looking for a Plumber in Huntington Beach CA?
Unfortunately, running into plumbing problems, whether at home or your business, is almost always unplanned and definitely can be a major inconvenience. Without a doubt, times like this can leave you wanting to pull your hair out. That's where a reputable plumbing service comes into play. In just an instant you find yourself searching for a fast friendly Huntington Beach Plumber. Ideally, your search would lead to a local service that is right around the corner. A reputable plumbing service that can get the job done right the first time. That company is Suburban Plumbing!
With more than 15 years of expertise, we have the uncanny ability to solve any plumbing issue you may encounter. Whether you have a clogged drain, faulty water heater, or a leaking pipe, we're at your beck and call. So, if you are dealing with problem plumbing in Huntington Beach, then don't hesitate to reach out to us. Our dedicated team of expert plumbers and professional customer service representatives work hard to deliver unparalleled services to every customer.
Skilled Huntington Beach Plumbers at Your Service
We specialize in slab leaks, water heater installation, and repair, trenchless sewer repair, as well as drain cleaning. However, we are a full-service residential and commercial Huntington Beach Plumbing Service.
Therefore, for business owners Downtown in need of help with their grease traps Suburban will be there for you. Likewise, if your historic home needs updated plumbing work Suburban will be there for you too.
Additionally, if you are in Whaler Cove looking for water treatment Suburban Plumbing is just a call away. Do you need toilet repair in Central Park? We have an experienced Huntington Beach Plumber waiting for your call. When you need us most we will do our best to get to you as fast as possible.
With same or next day appointments, there is no need to panic about the unexpected problem plumbing Huntington Beach residents face daily. No task is too small or too big for us. We can do it all.
We're dedicated to delivering unmatched plumbing services regardless of the situation at hand. We'll get all of your plumbing and gas line work sorted out in a jiffy. You would be surprised by the host of individuals that pretend to be legitimate plumbers. So, ensure that the professionals you hire have a California plumbing license to back their claims. But this is still not enough, as they should also be insured to protect all parties. Suburban Plumbing not only has a plumbing contractors license we are also bonded and insured for your added confidence.
Commercial Plumbing
Gas Pressure Testing
Gas Line Repair
Water Line Re-Piping
Plumbing Fixtures
Plumbing Valve Replacement
Kitchen Plumbing
Bathroom Plumbing
Appliance Relocation
Kitchen Remodeling
Bathroom Remodeling
General Plumbing Repair
Why Choose Suburban Plumbing Services?
When you're on a quest for a top notch Huntington Beach Plumber, Suburban Plumbing is the only number you will ever need. We're the go-to team for anyone looking for a full service plumber in Huntington Beach.
Whether north or south, if you're waiting too long for hot water give us a call. We'll come have a look at your water heating system. Regardless of make, model, or type of water heater you own, conventional tank or tankless, we have you covered. Undoubtedly, a regular thorough inspection of your water heater can prove to be very important. This simple step could extend your equipment lifespan and potentially lower your utility bill. When you call us for an inspection, our competent and certified team will arrive in short order. From there, we will clearly explain any issue's and offer an array of installation, service, and repair alternatives. No matter which season it is, year-round Suburban Plumbing will swoop in and save the day.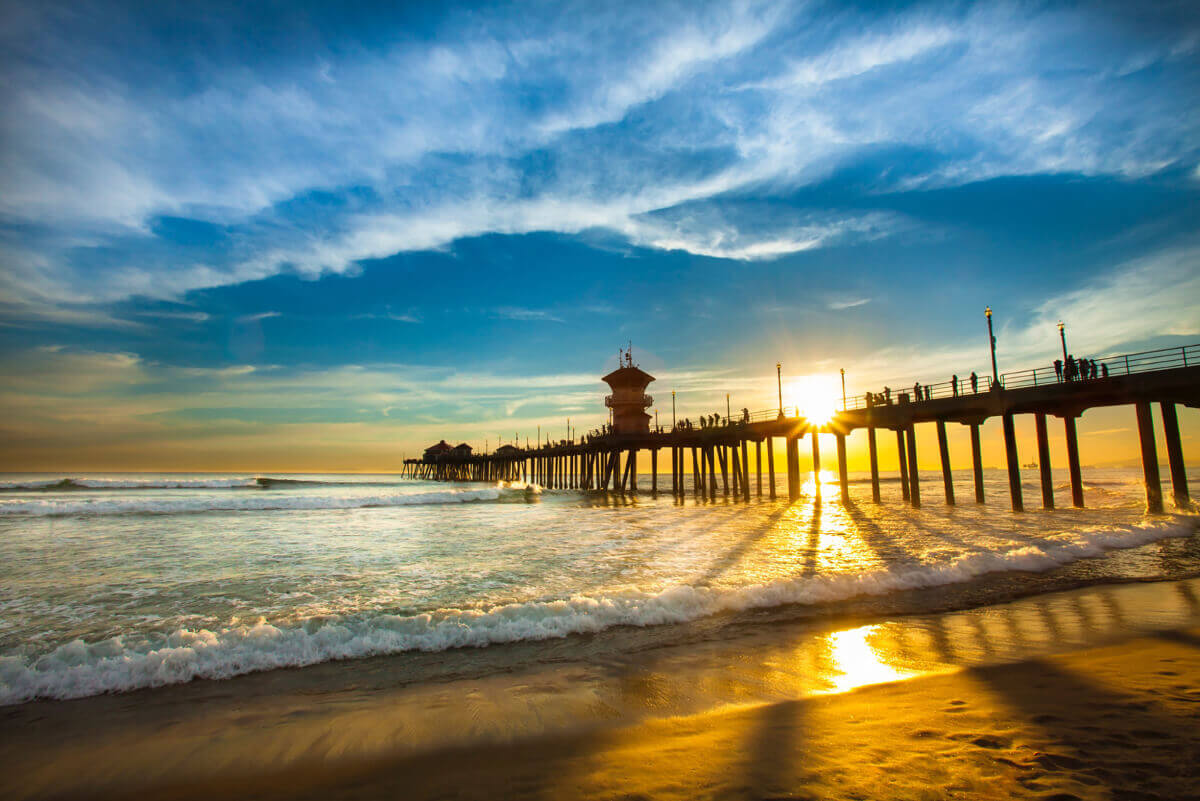 Furthermore, you can rely on Suburban plumbing to be the remodeling plumber Huntington Beach is looking for. Suburban Plumbing will handle any plumbing, gas line, and renovation need of your home. Been dreaming about remodeling your master bathroom into a more functional and relaxing area for you to unwind? Do you want to spruce up your kitchen and give it a new, fresh, modern look? Perhaps you want to update the plumbing in your home to boost its value before putting it on the market?
For all your home or business needs, Suburban Plumbing is ready to step up to the plate and get the job done to your satisfaction. Our professionals can handle the various aspects of plumbing renovation from start to finish. Call us for a free phone quote on your next home or business project.
Suburban Plumbing's Commitment to Huntington Beach
Suburban Plumbing has a total commitment to Huntington Beach and its resident's comfort. Huntington Beach in California is Orange County's most densely populated beach. Since its incorporation in 1909, people have flocked to 'Surf City' for its active community, ocean breezes, and mild climate. The Beach's Main Street provides the International Surfing Museum, Huntington Beach Pier, shopping, good food, and art.
Over the last two decades, this area has evolved to become a more family-oriented destination. All year, Huntington Beach hosts various special events such as summer camps and the U.S. Open of Surfing. There are other outdoor events like Tuesday night Surf City Nights, biathlon, the annual Kite Party, and the Downtown Huntington Beach Art Walk.
The wide array of Huntington's Beach attractions has tourists and residents alike flocking to them in droves. As such, this skyrockets the demand for well-functioning gas pipes, drains, plumbing, That's where Suburban Plumbing comes into play. We worry about your plumbing so that you don't need to! We've been serving the businesses and residents as your Huntington Beach plumber for well over a decade. Ultimately, we're dedicated to delivering the same standard of excellence for businesses and residential, no matter where you are located.
Our Promise to You is nothing but exceptional service. We're always eager to address any concerns or queries you may have. Our goal is to establish long-term relationships with our clients in Huntington Beach. So, whether we're replacing fixtures, unclogging toilets, clearing drains, remodeling your kitchen, and more, Suburban Plumbing assures you of unparalleled service every time.
© 2017-2023 SuburbanPlumbingOC.com
– All rights reserved. –
Information on this website may not be re-used without prior written consent from Suburban Plumbing.

Monday-Friday: 8:00am to 7:00pm
Saturday: 8:00am to 5:00pm
Sunday: Closed Normal Appointments
Emergency Client Service Available
California Licensed, Bonded, Insured
C36 Plumbing Contractors License 833520