Looking for a Plumber
in Long Beach?
We're Your Trusted Source for
Plumbing Services in Long Beach, CA.
First Class, A-Rated Plumber in Long Beach, CA
Do you have a bad leak in your home that won't go away? Perhaps the office toilets have overflowed again. These challenges aren't just for any handyman. The most knowledgeable plumbers Long Beach has to offer with years of experience can quickly solve these issues. Using our expertise and the latest technology, our licensed plumbers can take on any job. Along with our fast response service, we offer our clients total peace of mind and satisfaction that their plumbing is fixed.
If you're looking for a plumber Long Beach, look no further. We are the one-stop stop for all of your plumbing needs. Our licensed plumbers offer quick and reliable repairs, sewer line replacements, and installation.
Our clients have recommended us for over 30 years thanks to our knowledge, dedication, and experience with all kinds of drain clogs, sewer line problems, leaks, heater issues, and water fixture installations. How can we help your home? We serve both residential and business clients in Long Beach, California.
We offer a point-by-point checklist to diagnose your plumbing problem, then provide you with an estimate that details all of the work and parts needed. Our professional technicians always go above and beyond to ensure that your job is done.
Our plumbing services are second to none. That's why we've helped thousands of homes and offices in the area get back in working order with fast response plumbers Long Beach. We're ready to help when you need it.
Call our friendly team at 714-922-3555 to hire a plumber Long Beach or schedule your plumbing repair online.
Top-Rated Plumbing Services We Offer
You never have to worry about a leak or clogged drain with our number on speed dial. We can handle any plumbing repair.
With one call to our plumbing service, our plumbers are licensed and trained with over 30 years of experience in the field.
We've seen every kind of plumbing problem, from small leaks to complete sewer line replacement for commercial properties. How can we help? Take a look at some of the services we offer below.
Commercial Plumbing
Gas Pressure Testing
Gas Line Repair
Water Line Re-Piping
Plumbing Fixtures
Plumbing Valve Replacement
Kitchen Plumbing
Bathroom Plumbing
Appliance Relocation
Kitchen Remodeling
Bathroom Remodeling
General Plumbing Repair
Licensed, Experience Long Beach Plumber
We've seen all kinds of leaks, sewer line clogs, toilet clogs, blocked drains, and heater issues. That's why we carry all of the latest technology and equipment to every job. Our licensed team of plumbers in Long Beach is always available to fix your plumbing problems.
Suburban Plumbing's experts have over 30 years of experience in dealing with large and small plumbing problems. We aren't afraid of any challenge. We've become the top plumbing company in Southern California just by offering fast, reliable plumbing service right when you need it.
It's just a phone call away to schedule service with a Long Beach plumber. Call us at 714-922-3555 to speak to a plumber today.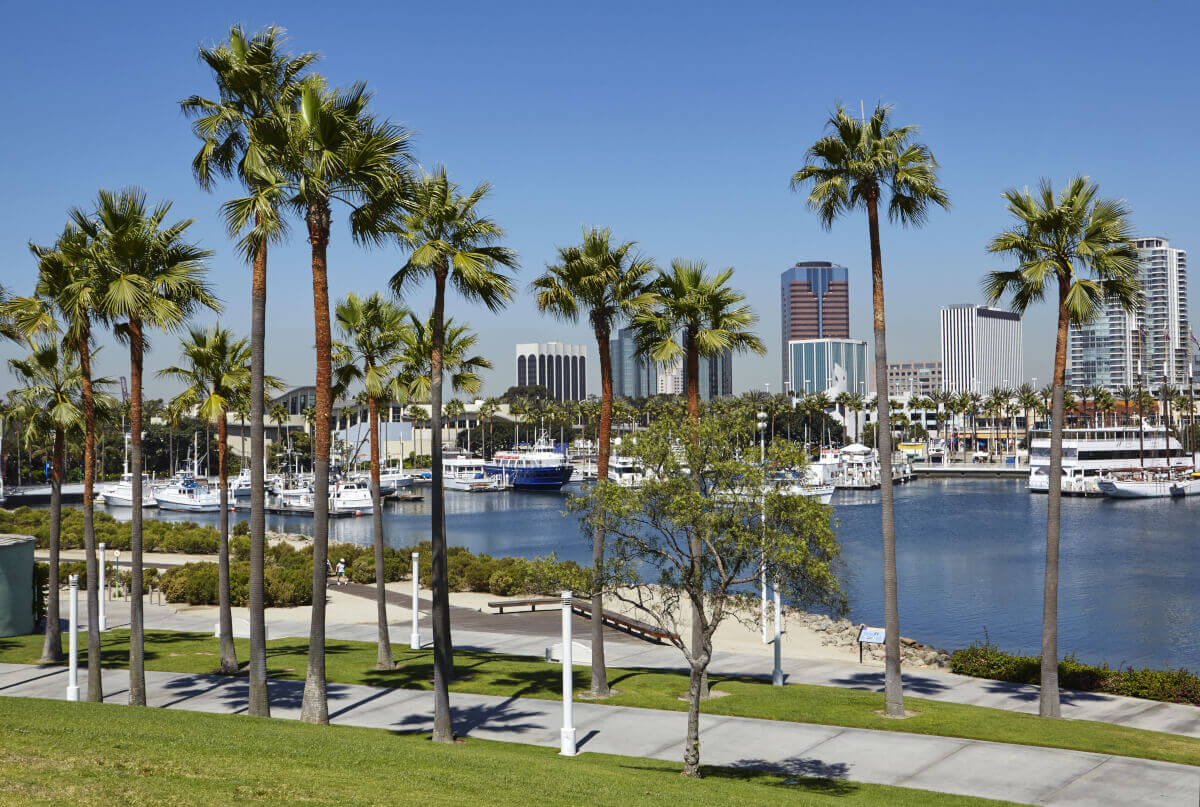 Sewer and Drain Services
Sewers and drains can be a nightmare when they're not working properly. A Long Beach plumber can fix these issues quickly.
If you have any problems with the sewer or drains in your home, we're here to help.
We can fix any issues that you might be experiencing and also replace or install new sewer lines and pipes as needed. If there's already a leak somewhere in your system, we can repair it quickly so that the problem doesn't get worse.
Residential or Commercial Plumbing Repairs
If you're looking for a plumber in Long Beach, our plumbers are for you whenever you need help. For homeowner clients, we can fix your leaks and pipes so that your home runs properly again.
For business properties, we've worked with offices and buildings all over southern California and offer over 30 years of experience. We're confident that we have seen it all and can take on any job. From large sewer line issues to small office leaks, we're the Long Beach plumber service to call.
Plumbing repairs may involve replacing pipes, faucets, sinks, toilets and other fixtures. These repairs can also include repairing leaky pipes or fixing clogged drains.
Talk to our plumbers and hire an expert today.
Drain Cleaning Services
If you are having problems with your drains, it is best to have a professional come in and check out the situation.
A plumber will be able to tell if your drain is clogged or if there is something more serious going on. We can also recommend ways to prevent future clogs from happening.
When you need a plumber for drain cleaning services, we'll ask you questions about the clog to understand what's going on. We'll use the latest technology to inspect your pipes or sewer line with video, then provide you with a detailed estimate to clear out the drain for good.
Remember: You should always call a professional when your drains become blocked because they may not only be causing issues with water flow but could also result in flooding and more water damage if left untreated.
Water Heater Repair, Installation, and Maintenance
The water heater in you home is a force to be reckoned with. It's the backbone of your plumbing system and its reliability can mean the difference between comfort and suffering. Here are some common reasons why you might need to call a plumber for help:
Hot Water Heater Repair
A leaky faucet, clogged toilet or broken sink can all lead to issues that require professional attention from a plumber.
Water Heater Installation
Getting a new heater isn't always simple—you'll likely need an expert on hand when setting up this important appliance in your home.
Water Heater Maintenance
A little bit of preventative maintenance goes a long way toward keeping your entire plumbing system running smoothly day after day, year after year. Your trusted local plumber is here to help!
Why Hire Plumbers in Long Beach
Long Beach has a deep history dating back to 1882. This area is known for its neighborhoods and attractions, especially those that celebrate its roots. For example, you may have seen the Queen Mary Hotel.
Residents in this area never have to worry about leaks and other problems because of our plumbing service. We're just a phone call away and provide both residential and commercial services.
We're Here to Fix Your Leaks with Top-Rated Plumbing Service
Have you called for a Long Beach plumber yet? If you are in need of expert plumbing services, don't hesitate to call our experts today. Our stocked trucks and knowledgeable technicians have everything they need to fix your leaks and pipe issues fast.
That's why our clients always recommend our services. If you are in need of a Long Beach plumber, don't hesitate to call! We are here 24 hours a day 7 days a week. We provide services for both residential and commercial customers. Our plumbers are experienced and certified by the state of California, so you can trust that they know what they're doing!
We offer everything from drain and sewer repair services to leak repair or water heater installation. Our licensed plumbers can take on any challenge.
If you have any questions for a Long Beach plumber, or need more information about a specific cost, please contact us at 714-922-3555. We're happy to help and offer you fast, reliable service.
© 2017-2023 SuburbanPlumbingOC.com
– All rights reserved. –
Information on this website may not be re-used without prior written consent from Suburban Plumbing.

Monday-Friday: 8:00am to 7:00pm
Saturday: 8:00am to 5:00pm
Sunday: Closed Normal Appointments
Emergency Client Service Available
California Licensed, Bonded, Insured
C36 Plumbing Contractors License 833520