Trenchless Sewer Repair Services
We offer professional trenchless sewer repair for residential and commercial clients for when digging up an entire yard to replace a bad pipe is simply not an option.
Suburban Plumbing has over 30 years of experience in this industry, and we offer same day and emergency services to all of Orange County. When you need sewer repair yet want to keep the integrity of your yard intact, we can help.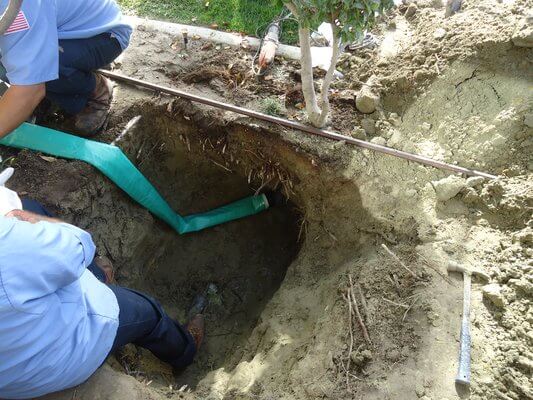 Depending on the situation we can use one of the 4 methods of Trenchless Sewer Repair available today, making it so we do not need to dig up your landscape to provide the quality plumbing services you require.
If you need a California licensed, insured, and bonded master plumber, we are ready to serve your needs. Our company has been helping Orange County, CA residents and the surrounding areas with trenchless sewer line repair since 2004.
The Cured in Place Piping Method (CIPP)
The cured in place piping method is a good choice for home or business owners who need to have a section of their pipe relined. We can remotely line your pipe without the need for digging large trenches in your yard. Our team will make certain that the pipe's interior is clean and then will apply the sewer lining exactly where it needs to go. We will use the cured in place method by using hot steam to mold the lining into the cracks inside of the sewer pipe.
The Pull in Place Method
If you have pipes with extremely large cracks and holes, this method may work best for you. We use heat and pull the liner into the area that needs to be repaired. Two small access points will be needed to put the liner down and to pull it through. We will use air to keep the liner in place until it dries.
The Pipe Bursting Method
If you have pipes that are highly damaged, perform an entire trenchless sewer line replacement or large sections of your pipe system with this method. As can be seen in the image below this is a very effective method for a complete trenchless sewer line replacement.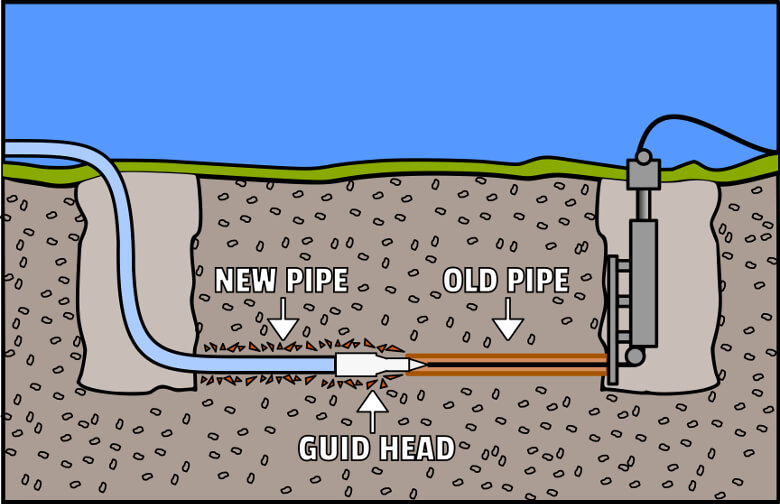 Two access points will need to be made at each end of the pipeline. This points will be about four feet. A bursting head will be used at one end of the sewer pipe and hydraulic power will be used to drag it through the pipe breaking the old pipe apart as it goes. The new seamless pipe will be coming behind it that will help stop roots and other intrusions from occurring for a long time to come.
The Internal Pipe Coating Method
This newest method method is a good choice when you to repair a leaking pipe. We will make sure that sewer line is fully drained, and then we will use a spray lining technique. This epoxy coating will seal off leaks and small cracks in different parts of your pipeline. You will have a smooth and seamless piping system after this service has been completed.
All things considered, this is a very effective method of trenchless sewer line repair, especially when you only need a portion of your sewer line system repaired.
Benefits of Trenchless Sewer Repair
Trenchless Sewer Line repair is a great option for many people who do not want to destroy their yards, sidewalks, and other areas to fix their plumbing. We will do our best to keep your yard looking great while we work hard to resolve your sewer problems. All of our Trenchless pipe repair and pipe relining techniques are done by professionals who will be using technology-advanced equipment and have the know-how to do so properly.
Long Lasting Solution
Our sewer pipe re-lining methods are meant to last. You can trust us to do the job right so that you will not have to worry about replacing your sewer line again for half a century or longer. We will do what it takes to make certain that you are a happy client.
Upgrades Your Plumbing
Another key point is how much of a plumbing system upgrade it is to have a trenchless sewer relining services completed at your home or business. You can forget having to worry about joints in your piping that allow tree roots to destroy it. Our methods will give you a joint-free option that will prevent root issues from occurring. Our materials resist corrosion and will hold up for a long time to come.
Enjoy a Better Flow Capacity
When you choose our trenchless sewer line replacement options you will also experience a better flow. Our services will help your overall pipe system work better. You can feel good about turning to our knowledgeable staff members for your trenchless sewer lining needs.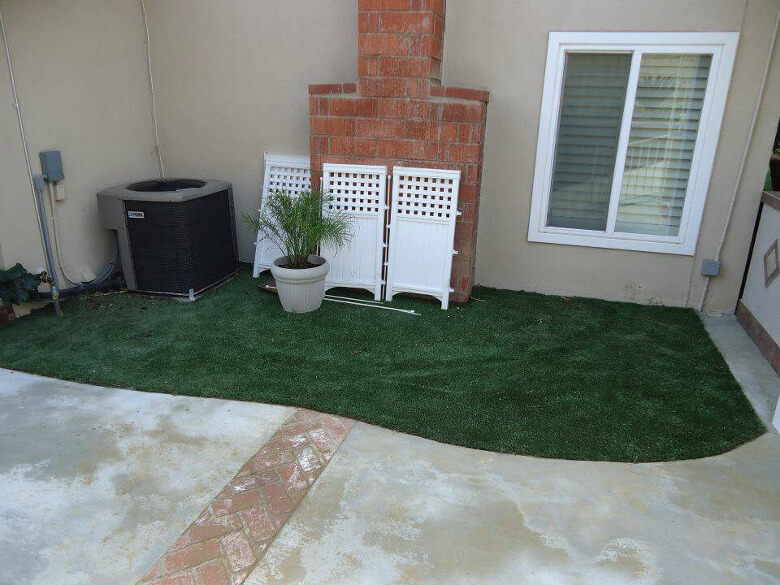 Saves Time
Since our experienced professionals will not have to use equipment to dig large trenches in your yard, you can enjoy a faster repair time.
We will work hard to provide quick trenchless sewer repair services so that you can get back to your normal routine.
Contact Suburban Plumbing for Trenchless Sewer Line Repair
When you need trenchless sewer line repair or sewer replacement services, we are ready to assist you. Our locally owned and family-operated business takes pride in offering first-class services and excellent results. All of our employees are background checked and highly-skilled at the services they will be performing for you. You can trust us to take care of your needs quickly and easily.
Our team is always ready to offer upfront pricing and flat rates. We want to offer superior services at prices that you can afford. If you are dealing with any type of sewer problems, contact us so that we can resolve your problems right away. We look forward to providing you with same day services and emergency services so that you can get back to your life. Contact us today for more information on trenchless sewer line repair or to schedule an appointment.
Asking If There is a Plumber Near Me?
Suburban Plumbing is a licensed master plumber available anywhere around Orange County.
Suburban Plumbing is Orange County's leading Residential and Commercial Plumbing installation and repair contractor. We provide you with experienced, reliable, clean, and licensed professionals that get the job done right the first time out.
We proudly serve the entire Orange County, California area. Including the communities of Huntington Beach, Westminster, Anaheim, Irvine, Brea, Garden Grove, Newport Beach, Fountain Valley, Tustin, Long Beach, and all the surrounding areas.
Cypress Plumber
Irvine Plumber
Tustin Plumber
Placentia Plumber
Lake Forest Plumber
Laguna Beach Plumber
Laguna Niguel Plumber
Dana Point Plumber
Fullerton Plumber
La Habra Plumber
Yorba Linda Plumber
Mission Viejo Plumber
San Juan Capistrano Plumber
San Clemente Plumber
Orange County Plumber
© 2017-2023 SuburbanPlumbingOC.com
– All rights reserved. –
Information on this website may not be re-used without prior written consent from Suburban Plumbing.

Monday-Friday: 8:00am to 7:00pm
Saturday: 8:00am to 5:00pm
Sunday: Closed Normal Appointments
Emergency Client Service Available
California Licensed, Bonded, Insured
C36 Plumbing Contractors License 833520