Looking for a Plumber
in Newport Beach?
We're Your Trusted Source for
Plumbing Services in Newport Beach, CA.
Choose the Top-Rated Newport Beach Plumber
Trust the Local Newport Beach, California Plumbing Experts
Our promise to you is that we'll always perform the fastest, dependable plumbing repairs at an honest price.
When you have a leak, clog, water damage, or something else involving your system or appliances, you need a technician with the knowledge, skills, and tools to fix any problem on the spot.
When your Suburban Plumbing technician arrives at your home, they'll diagnose the problem, even if it's something with your sewer line or a deeper issue.
We'll explain all of the options before any repairs are started, so you'll be able to make the best decision regarding your needed plumbing repair services.
Our plumber Newport Beach service offers repairs and installation on almost all brands of plumbing appliances, pipes, and other plumbing related equipment, so you never have to worry about service not being completed.
You'll always receive expert advice from our licensed Newport Beach plumbers, and we'll only sell you what you need to get the most out of your home's system and water appliances for years to come.
Call and talk to a licensed plumber today at 714-922-3555 or schedule your Newport Beach plumbing service online.
Commercial Plumbing
Gas Pressure Testing
Gas Line Repair
Water Line Re-Piping
Plumbing Fixtures
Plumbing Valve Replacement
Kitchen Plumbing
Bathroom Plumbing
Appliance Relocation
Kitchen Remodeling
Bathroom Remodeling
General Plumbing Repair
Why Our Plumbers in Newport Beach
For one, you can call our expert plumbers for any issue, whether for residential or commercial. Our plumber technicians stock all the parts needed in our trucks to do almost any repair on the spot. With flexible scheduling, we're able to provide fast service to all of Newport Beach and Orange County.
In addition, we're not happy unless you're happy. We've been providing high-quality plumbing service for Newport Beach for many years. We love being the experts that southern CA relies on.
Our licensed Newport Beach plumbers are trained and certified to repair piping, sewer lines, toilets, faucets, bathtubs, showerheads, heaters, and many other fixtures. In addition, we offer affordable maintenance and routine service to ensure that your home or office never has an issue with a cracked pipe, leak, or other problem.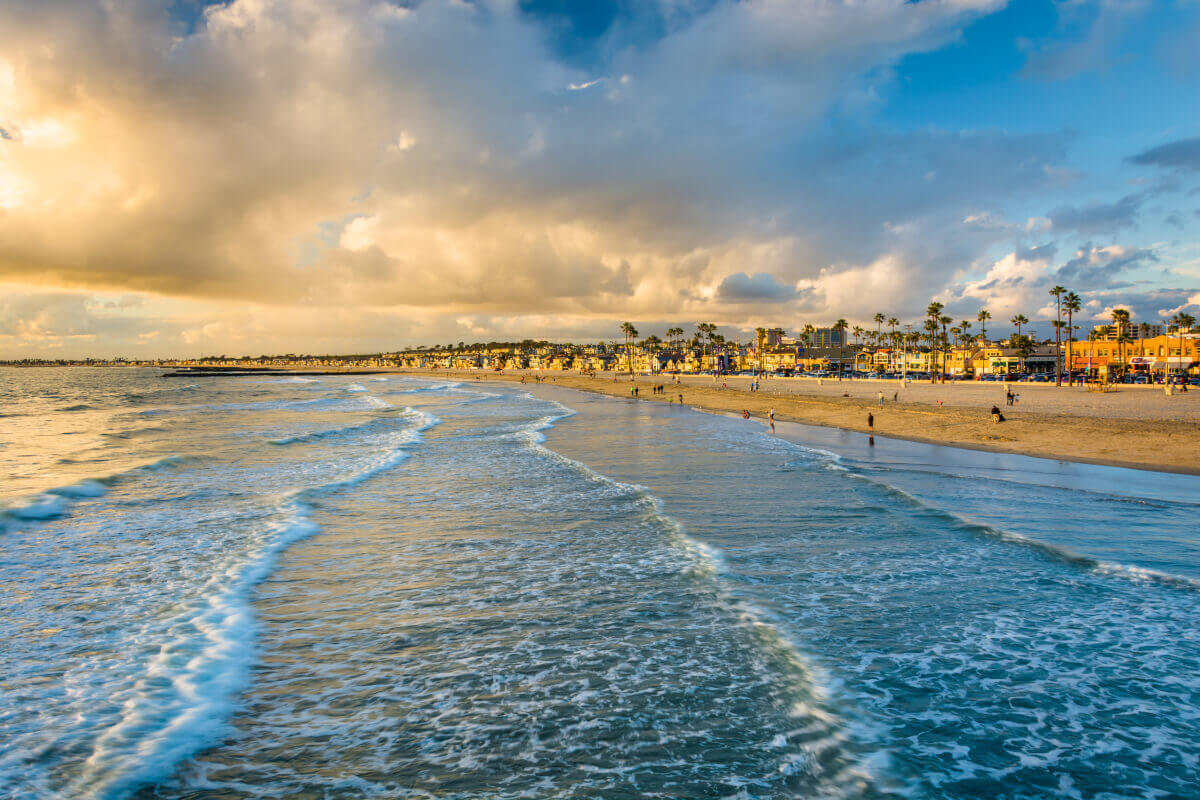 Water Heater Plumbing Repairs
The water heater repair and installation is a job best left to the experts. Our plumbing company is here to help with any of your heater problems. Whether you're installing a new tankless water heater, replacing an old storage tank or heating element, or repairing a leaky faucet, plumbing repairs can be expensive and time consuming.
Plumbing can also be dangerous; it's important to use the right tools and follow proper safety procedures when working with hot water heaters.
Our plumbing service is available for all of Newport Beach and surrounding areas. You can depend on our team to be there, diagnose the issues, and provide you with an estimate for all repairs before any work is started.
Fixing Toilets Fast
You might have a few questions when it comes time to replace your toilet, especially if it consistently has problems with clogs and leaks. It's not something you do very often, so there are no doubt some things that you don't know.
In most cases, we can repair toilets quickly. For older toilets with significant leaks, irrevocably broken parts, and ongoing repairs, you may want to ask about a toilet replacement. We carry all brands of commodes to fit your bathroom space.
Drain Cleaning Services
Drain cleaning is a process that removes and clears any blockages within your drains. Clogged drains can cause various problems, ranging from slow water flow to overflowing toilets. You may need a Newport Beach plumber because of the following reasons:
Your water drains slowly or not at all
You hear gurgling sounds coming from your drain pipes
Your toilet is clogged (often caused by too much paper or food in the toilet)
You should have your drains cleaned every six months if you maintain them well, but if you are noticing these signs it might be time to call in a professional:
Drainage backing up into sinks or bathtubs when they are flushed
Sewer gas smells coming from the sink trap
Faucet Plumbing Problems
Faucets are the most common plumbing repair. They're also one of the most easily repaired and replaced, which means you can save money by doing it yourself instead of calling a professional plumber—especially if your faucet is leaking or dripping.
If you're experiencing any of these problems with your faucet:
Leakage under the sink (or anywhere else)
Dripping from the spout when it's turned off
Issues with the handles not turning smoothly or at all
Sewer Line Replacement or Repair
Sewer line repair is something that many homeowners attempt to do themselves, but this is best left to professional plumbers. If you don't know what you're doing, it can be dangerous and even fatal. Proper sewer line replacement is a complicated process that requires extensive knowledge of various parts and tools, as well as extensive experience working inside the plumbing system of a home or business. You need to know where the sewer line is located, and if it's broken or damaged so that you can replace it with new piping materials without causing further damage or structural issues throughout your property.
Choose the Top-Rated Plumbers in Newport Beach
We're one of the most highly-rated plumbers Newport Beach relies on. Living in Newport Beach offers a lot of things to do, such as visiting Crystal Cove State Park or Huntington Beach Pier if you love hanging by the beach.
If you're a resident here, you probably know all of these places around Newport Beach, but did you know that we're available to fix your plumbing for residential or commercial properties? We take care of everything, including new parts or replacement appliances.
If you'd like more information on how hiring a Newport Beach plumber can help improve your home's plumbing system or solve other problems related to water damage or flooding in your house/business building then please contact us today!
Our professional Newport Beach plumbers have helped residents and businesses in California for over 30 years now! We've worked hard over those decades because we care about providing leak repair and other plumbing services with the best customer service at affordable prices.
Talk to a Plumber Newport Beach
Are you to get excellent plumbing service for an affordable rate?
There are times when a homeowner does need the help of a professional. A leaky shower head or clogged sink might be easily fixed, but a plumbing repair such as sewer line replacement or water heater repair is best left to the experts.
Suburban's plumbers have extensive training and knowledge of how your plumbing system works and can help you find the best solution for your situation.
© 2017-2023 SuburbanPlumbingOC.com
– All rights reserved. –
Information on this website may not be re-used without prior written consent from Suburban Plumbing.

Monday-Friday: 8:00am to 7:00pm
Saturday: 8:00am to 5:00pm
Sunday: Closed Normal Appointments
Emergency Client Service Available
California Licensed, Bonded, Insured
C36 Plumbing Contractors License 833520