Looking for a Plumber
in Brea?
We're Your Trusted Source for
Plumbing Services in Brea, CA.
Looking for a Plumber in Brea Ca?
It is an unfortunate fact for home and business owners alike that plumbing problems can crop up in any structure. Naturally, problems will occur more often in poorly constructed or older buildings but are relatively easy to detect and fix. Ultimately, you will need to find a qualified Plumber in Brea, because the issue may not be a simple one.
There may be a day when you think there is an issue with your plumbing but you can't find it. No matter what, it is crucial that you don't ignore a potential problem. Unfortunately, if plumbing issues are ignored they are more likely to grow into larger and more costly problems. What's more, neglected plumbing can lead to health issues for the occupants as well as structural damage to the building. Similarly, gas lines can experience the same unseen issues which could be extremely dangerous, therefore need immediate attention as well.
Fortunately, when it comes to problem plumbing Brea can rely on Suburban Plumbing for all of their projects or problems. Regardless of whether you are a tenant, homeowner, or business owner, we will be there to help you. As a full-service plumber, we are ready to take care of all of your plumbing and gas line work. For more than 15 years we have been exceeding the expectations of our Brea plumbing and gas line customers. We accomplish this by combining our exceptional level of customer service with a superior level of technical knowledge and experience.
Suburban Plumbing The Best of Brea Plumbers!
Additionally, Suburban Plumbing understands the urgency needed with certain plumbing issues. For this reason, we provide our customers with the option of same-day or next-day appointments when available. When it comes time to search for available Brea plumbers there is really only one number to call, Suburban Plumbing. Not only are we waiting for your call we expertly handle a wide variety of plumbing and gas line jobs.
In particular, our specializations include water heaters, leak location, and repair, trenchless sewer repair, and of course drain cleaning services. For example, if you discover sewage back up in your home you will need the help of a reliable Brea plumber. Suburban plumbing will be happy to come out and evaluate your particular situation, then thoroughly explain all of your options. Our experts will take the time to explain all of the different sewer repair available to you. Our wide-ranging knowledge allows us to determine if trenchless repair is possible, which is less invasive than the traditional method.
Likewise, our training, state-of-the-art equipment, and expertise allow us to find the location of hidden leaks and make needed repairs.
Furthermore, we can take care of one of the most used and often most ignored appliances in your home. Your water heater works hard daily and if ignored can cause catastrophic damage to your home from leaking to exploding. We will be happy to set up a regular maintenance schedule to help with keeping your water heater at peak performance.
Commercial Plumbing
Gas Pressure Testing
Gas Line Repair
Water Line Re-Piping
Plumbing Fixtures
Plumbing Valve Replacement
Kitchen Plumbing
Bathroom Plumbing
Appliance Relocation
Kitchen Remodeling
Bathroom Remodeling
General Plumbing Repair
There are many reasons to choose Suburban Plumbing
In addition to the repair, replacement, and installation of water heaters we are qualified for all types of plumbing services. In other words, if you have a clogged toilet in the Country Hills our skilled professionals will be there. In the same way, if you have a burst pipe in Olinda Village we will be there for you too. When it comes to working with the plumbing in Brea the experts at Suburban Plumbing can do it all. Such as Commercial Plumbing work in the city center, gas line repairs, or valve replacement near the Brea Mall.
When searching for an experienced, licensed, insured, and bonded plumber Brea residents need only remember one name Suburban Plumbing. From the moment we answer your call we are working towards providing you the superior level of service you deserve. To begin, we listen to you and help to evaluate the issue then set an appointment to make the repairs. Many times our professionals will be able to come out the same day or the next day when it's possible. Moreover, while we are discussing your plumbing issue we will provide you with a free estimate over the phone.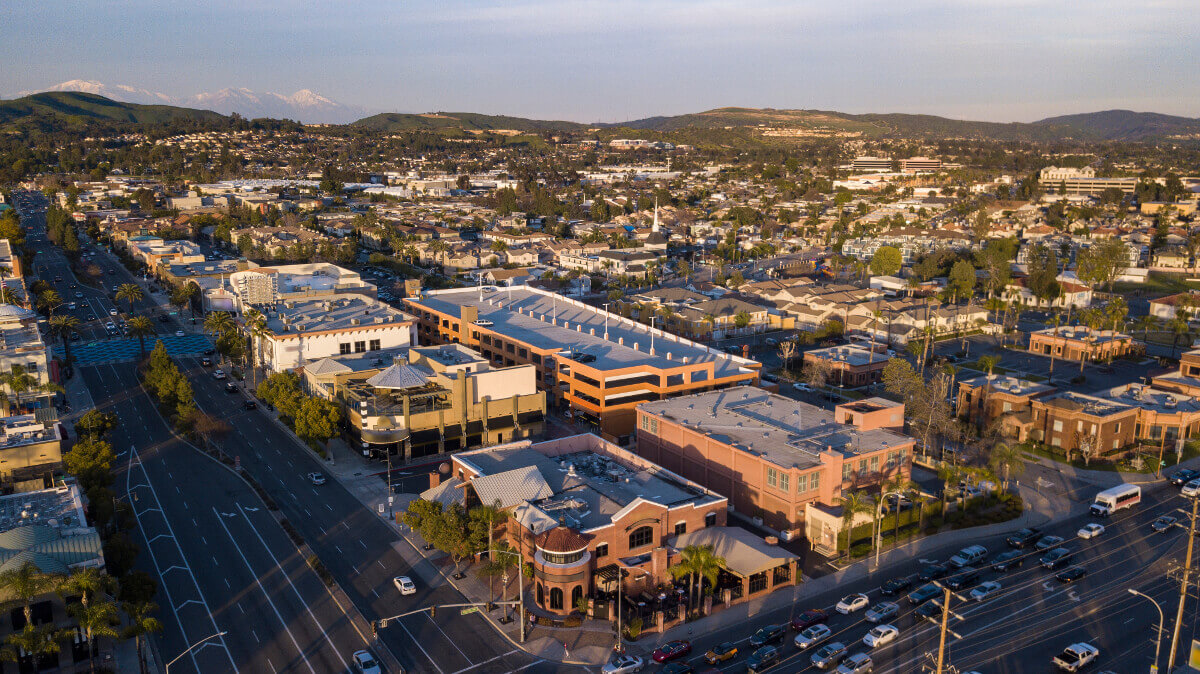 When you have problem plumbing near West Central Avenue, Brea Chem, or North Brea Blvd you can count on us. With Suburban Plumbing, you are just one call away from regaining plumbing perfection in your home or business. Our team travels throughout Brea caring for problem plumbing and gas lines daily, we are here when you need us.
While smaller in population Brea has much to offer
At Suburban Plumbing our passion is not only for properly functioning plumbing. We are also dedicated to the City and the residents of Brea. As in many cities across the country, many people don't know much about the history of their own city. Brea is a city with a very storied past beginning back in the early 19th century in the Olinda area. It wasn't long before the abundance of oil brought countless entrepreneurs and prospectors to the area in search of oil. With so many people working in the oil fields, the village of Randolf was created to house the men and their families. As the area thrived and grew the two communities joined in 1911 to become what we know as Brea today.
Modern Brea is home to more than 40,000 people and has so much to offer visitors and residents alike. There are a number of magnificent parks for outdoor lovers to enjoy like the Carbon Canyon Regional Park. In addition to the beautiful art show that nature puts on Brea is also known for its public art program. This program has been used as an inspiration for similar projects throughout the United States.
Of course, Brea also offers a large number of cafes, restaurants, and bistros for those who prefer a good meal. On the other hand, if you prefer shopping the Brea Mall is now the center of our retail revival. If you have become drained you can certainly head over to the ZenCat Lounge for a rejuvenating meditation session. Clearly Brea has something to offer for everyone of all ages.
© 2017-2023 SuburbanPlumbingOC.com
– All rights reserved. –
Information on this website may not be re-used without prior written consent from Suburban Plumbing.

Monday-Friday: 8:00am to 7:00pm
Saturday: 8:00am to 5:00pm
Sunday: Closed Normal Appointments
Emergency Client Service Available
California Licensed, Bonded, Insured
C36 Plumbing Contractors License 833520