Suburban Plumbing Blog
Plumbing Articles from Orange County, CA.
8 Signs You Need a New Water Heater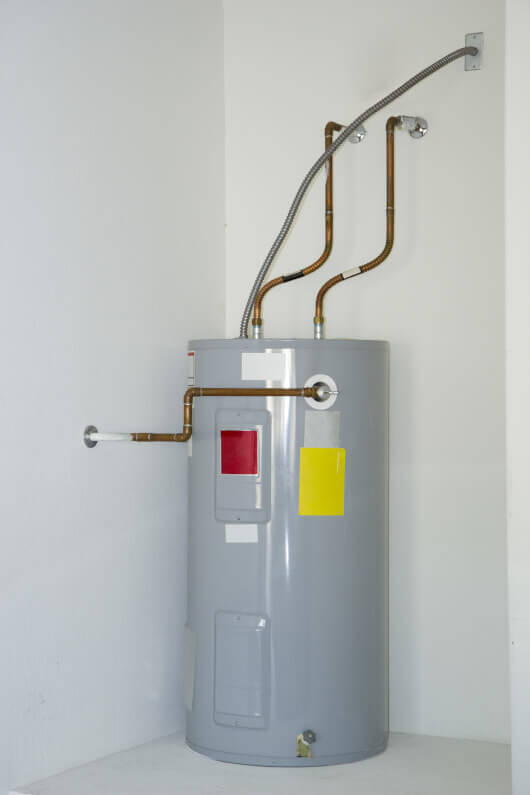 Do you have a water heater in your home that has been around for at least a dozen years now? If so, it's probably time for you to start thinking about investing in a new water heater.
The average water heater is only going to last for between 8 and 12 years. After that, people will need to strongly consider replacing water heaters unless they want to be forced to deal with a whole host of water heater problems.
There are also other signs that will show that you need to give some thought to installing a water heater in your home in place of your old one. You should keep a close eye out for these signs and make sure they're always on your radar.
Here are eight signs that will indicate the need for a new water heater.
1. Your Water Heater Isn't Producing Much Hot Water
Did you know that there are a lot of benefits that come along with taking cold showers on a regular basis? For starters, it can boost your immune system in a big way.
But let's face it: Most people don't enjoy taking cold showers. And that's exactly what you're going to be forced to do when your old water heater begins to give out.
You should look into investing in a replacement water heater if yours isn't able to keep up with your home's hot water demands. Look for a plumber in your area that can give you your hot water back in no time at all.
2. The Water in Your Home Is Rust-Colored
Over the years, it's not uncommon for sediment to build up on the inside of a water heating unit. At first, you might not notice that it's happening. But eventually, it could start to turn the water in your home a rust color.
If you've spotted rust-colored water shooting through the faucets and showerheads in your home, you shouldn't ignore it. You should hire a plumber immediately and have them install a new water heater for you.
3. Your Home's Water Smells Strange
When too much sediment begins to build up inside your water heating unit, it's going to do more than just turn your water a rust color. It's also going to alter the smell of your home's water in a huge way.
You might find that your home's water will have a metallic smell to it when there is too much sediment in it. You might also find that it'll have a metallic taste, which will stop you from wanting to drink it, bathe in it, or cook with it.
4. There Is Water Leaking From Your Water Heating Unit
If your home's water heating equipment is in really bad shape, it's going to start to leak and put you in a position where you might have to worry about your home sustaining water damage. In this case, you'll have no choice but to buy a new water heater.
When a water heater starts leaking, it's a sign that the inner tank in it has failed completely. You'll begin to see water pooling around the outside of it, and the only way to get rid of it will be to toss your old water heater and get a new one.
5. It's Become Difficult to Set the Thermostat for Your Water Heater
If you want the water in your home to be a little warmer than it is, you should be able to adjust it by tinkering with your water heater's thermostat. It's very easy to make adjustments to it under normal circumstances.
But when your home's water heating equipment is on its last legs, its thermostat isn't always going to work like it's supposed to. It could limit your ability to turn your water's temperature up or down.
6. Your Water Heater Is Making Weird Sounds
Your home's water heating unit will make a little bit of noise when it's heating water up. But if you start to hear loud bangs coming from your water heating unit, it'll suggest that it's just about time for you to pick out a replacement water heater.
These bangs might indicate that there is a mineral build-up on the heating elements in your water heater. And they aren't going to go away in most cases until you have a new water heater installed.
7. You Need to Make Water Heating Repairs Often
If you have heating equipment that's still relatively new, you should be able to make water heater repairs to breathe life back into it. But if you're finding that you're repairing your water heater every other month these days, it's time to put an end to this!
Replacing a water heater will obviously call for you to make an investment in it. You'll need to come up with a water heating unti budget and stick to it.
But the money that you spend on a new water heater might work out to be less than what you will have to spend on a string of water heater repairs over time. It's why you may want to invest in a new water heating equipment when repairs start to take a toll on you.
8. You Want More Energy-Efficient Water Heating Equipment
Many older water heaters aren't anywhere near as efficient as new water heating equipment is. Tankless water heaters, in particular, are a way more energy-efficient option than most older options.
If you're making a push to make your home more energy-efficient, installing a replacement water heater will be a step in the right direction. It'll help you trim your electricity bill down to size while also providing you with hot water pretty much on demand.
Install a New Water Heater in Your Home If You Spot These Signs
As you can see, it shouldn't be too hard to tell when you need new water heating equipment. You'll start to see some, if not all, of the signs that are listed here.
We can help you put a new water heater in place when you take advantage of our plumbing services. We'll install a new water heater for you fast so that you can see what it can do right away.
Contact us to discover more about our water heater installation services.
© 2017-2023 SuburbanPlumbingOC.com
– All rights reserved. –
Information on this website may not be re-used without prior written consent from Suburban Plumbing.

Monday-Friday: 8:00am to 7:00pm
Saturday: 8:00am to 5:00pm
Sunday: Closed Normal Appointments
Emergency Client Service Available
California Licensed, Bonded, Insured
C36 Plumbing Contractors License 833520