Suburban Plumbing Blog
Plumbing Articles from Orange County, CA.
10 Questions to Ask When Hiring a Plumber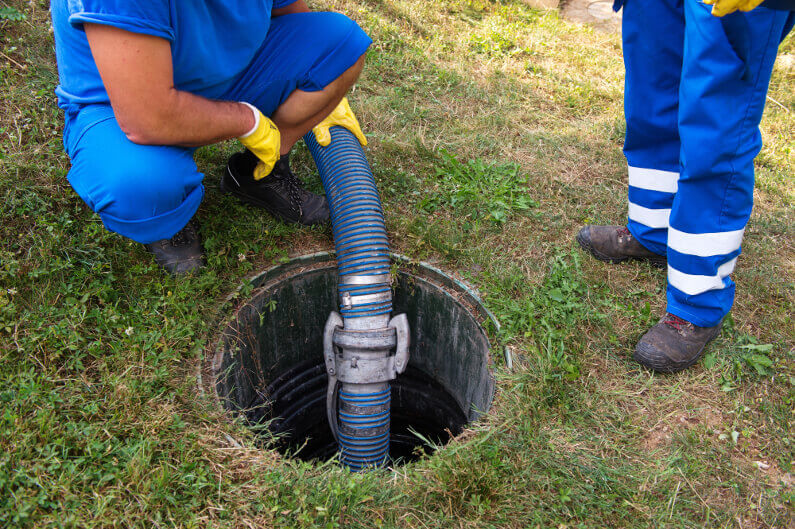 Over 68,000 new plumbers will emerge in the industry between 2018 and 2028. While you have plenty of options, not every plumber has the same experience or training. Instead of choosing the first person available, check out this hiring a plumber checklist.
By asking a plumber these 10 questions, you can make sure they have the qualifications for the job. Otherwise, hiring a plumber who lacks experience could do you more harm than good.
By hiring a licensed plumber, you'll have peace of mind about their capabilities.
Don't stress! Instead, check out these 10 questions to ask a plumber before hiring one today!
1. Are You Certified?
Before hiring a plumber, you'll want to know they have the proper knowledge to get the job done. During your search, try to look for a certified tradesman. They'll have knowledge of the local codes and regulations.
They'll also know how to troubleshoot the issues you're experiencing.
A certified plumber will know not to rush into repairs. Instead, they'll take the time to review and diagnose your problem first. Once they've determined the root problem, they can determine the best solution.
They'll also know which tools to use to complete the job safely.
When interviewing a plumber, ask if they've completed government testing for certification. A plumber can receive their certification on a state, regional, or county level.
It's also important to make sure they're certification is up-to-date. A certified plumber will need to apply for re-certification every year. They'll also need to keep up-to-date regarding current practices and building codes.
If they don't have the necessary license, they might struggle to pull permits. A plumber who fails to pull the right permit for your job is working on your plumbing against the law. You could become susceptible to fines as a result.
Instead of rushing to find a plumber, use this hiring a plumber checklist to find the right person for the job.
2. Are You Insured?
Mistakes happen every day. Unfortunately, mistakes on your plumbing can become costly. You can protect yourself from liability by making sure the plumber you hire has insurance.
Ask for proof of their worker's compensation insurance, bonding, and builder's risk insurance. A plumber with the proper insurance will take on the risk for you. If something happens while they're working on your property, you're not held reliable.
By choosing a plumber with the proper insurance, you won't have to pay for unexpected costs if someone gets injured on your property.
3. Can You Provide Credentials?
You don't have to take a contractor at their word when they claim to have experience. Instead, ask for proof of their experience. Look into their credentials to learn more about their workmanship.
Are they up-to-date with the latest techniques, building codes, and professional practices?
Are their previous clients satisfied? Ask to speak with three to five references. Speaking with previous clients can help you learn more about the plumber's abilities.
Ask the client about their experience working with the plumber. Did they communicate the issue in a way that was easy to understand? Did they thoroughly complete the job, or were there any issues?
Make sure to verify that the plumber's references actually exist. You can also check the Better Business Bureau and company's Google My Business listing for reviews.
4. Do You Offer a Warranty?
Before hiring a plumber, make sure they offer a warranty for their services.
Does their work come with a guarantee? What if you notice an issue with your plumbing after they leave? Look for a guarantee that assures the company will return to complete their work.
Most companies offer a 30-day guarantee. Make sure to verify how long the warranty lasts. Otherwise, you might fail to call the plumber back in time to benefit from their warranty.
If they don't offer a guarantee, keep using this hiring a plumber checklist. Finding a plumber with a warranty will protect you in case they don't do a thorough job.
5. How Long Have You Operated?
How long has the business run and operated? A business with 10 years of experience has likely worked the kinks out in their business plan. Otherwise, you could choose a plumber who's still learning.
6. Are Your Contractors Independently Licensed?
Before hiring a plumbing company, make sure to verify who will work on your plumbing. You might find an insured, licensed company that doesn't have licensed contractors.
During your search, ask the contractor who visits your home if they're independently licensed. You can also ask about their experience. Reviewing the contractor's credentials will give you peace of mind about who's working in your home.
7. What Are Your Specialities?
Do you need a plumber for something specific? Ask the plumber if they have any specialties. Try to choose a plumber with the capabilities to meet your specific needs.
For example, you might need a plumber who has experience completing remodeling projects. Do they offer drain cleaning or trenchless sewer repair services?
Choosing a plumber with broad experience might not help you complete your specific project.
8. What Are Your Fees?
Plumbers in the US make almost $25 an hour on average. Before hiring a licensed plumber, ask about their fees. You don't want to hire someone only to realize they're too expensive.
The plumber will determine your service fees once they visit your home. Even if they don't complete the job during that visit, they might charge you a service fee.
Ask about their fees before hiring someone to avoid unexpected expenses.
9. Do You Offer Emergency Services?
You might want to look into finding a plumber that offers 24-hour emergency services. What happens if you have an emergency during your Thanksgiving dinner or a birthday party?
Are they available during the COVID-19 quarantine?
Hiring a licensed plumber with 24-hour services will give you peace of mind.
10. How Can I Avoid Future Issues?
After hiring a plumber, ask if they can help you avoid future problems. What preventative measures would they suggest?
Choose a plumber who understands your best interests (instead of one who lets your plumbing break every week).
Flush Your Problems Away: 10 Questions to Ask Before Hiring a Plumber
Don't let your plumbing problems build up. Instead, ask these questions before hiring a plumber. By asking these questions, you can make sure to find the most qualified professional for the job.
Searching for a licensed plumber you can trust? Contact us today to discuss your plumbing project! We're happy to help.
© 2017-2023 SuburbanPlumbingOC.com
– All rights reserved. –
Information on this website may not be re-used without prior written consent from Suburban Plumbing.

Monday-Friday: 8:00am to 7:00pm
Saturday: 8:00am to 5:00pm
Sunday: Closed Normal Appointments
Emergency Client Service Available
California Licensed, Bonded, Insured
C36 Plumbing Contractors License 833520