Suburban Plumbing Blog
Plumbing Articles from Orange County, CA.
8 Tips on Sewer System Maintenance for Homeowners in OC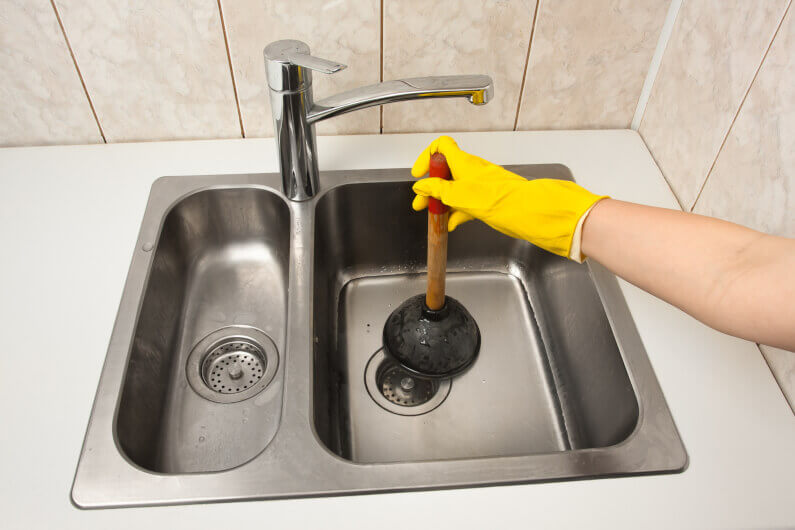 Gurgling pipes and stinky sinks can cause a homeowner's heart to race. These two signs indicate a potentially serious problem with your sewer and something you need to address immediately.
But you can avoid such problems with proper sewer system maintenance that includes daily practices and regular inspections. Such practices will keep you from having to call a plumber or, worse yet, an excavator, regularly to fix your sewer system.
By the time you've finished reading this article, you will see eight different ways you can maintain your sewer system and thus hope to avoid a sewer disaster in the future.
1. Run Your Water
To keep your pipes and drains clean, run water regularly. Do more than just rely on the trickle of water to clean out your drains.
Rather, once a month, fill your sinks with water. Then pull out your drain plug and let the water rush through your pipes. As you do this, flush your toilets.
This rush of water will help push small clogs through your plumbing system and help you avoid calling drain cleaning services at inconvenient times.
2. Be Aware
Keep an eye on the things you put down your drain. You can prevent slow and clogged drains by paying attention to your drains. Do you notice the following changes:
Toilets, sinks, and shower drains all run slowly or appear to be clogged
Water shows up in your shower after you flush your toilet
A rotten eggs or sulfur smell emits from your shower
You hear gurgling or bubbling noises
Your grass suddenly has a new indentation or a soggy spot
All of these signs indicate a problem with your sewer system. If you notice them, contact a sewer and plumbing expert. Look specifically for one that is innovative and can offer services such as trenchless sewer repair so you save wear and tear on your yard.
3. Avoid Clogs
Watch what you put down your drains. Engineers designed sewer systems specifically for human waste and toilet paper. So when you attempt to put other things down the drain or in your toilet, your sewer can easily back up.
Here are the most common things you need to keep out of your drain:
Food scraps
Dental floss
Cooking grease
Feminine hygiene products
Baby pipes and personal wipes
Hair
Establish a basic sewer system maintenance routine, such as flushing your drains regularly with water so you can keep the pipes clean.
4. Address Sewer Problems Immediately
Don't delay if you suspect a sewer problem. Rarely do sewer problems go away. Rather, they will clog your line and then back sewer up into your home, causing an even bigger problem.
When you call a sewer professional, the technician will use their high-tech equipment to fix the problem. They'll begin by sending a camera down the line to evaluate the extent of your problem.
Next, they'll use a plumbing snake to dig through the clog. A plumbing snake is a combination of a little drill on the end of a long coil and water that will flush out the line. The snake grabs the clog and then pulls the gunk out of the pipe.
The snake works well to get the water going through the line, but it does not clean the line completely. To clean out the line, a plumber will use hydro jetting, a technique that uses a high-pressure hose to shoot major clogs out of the pipe.
A good hydro jetting system can even destroy tree roots in the pipe. Hydro jetting will cost more than snaking, but it is also far more effective in the long term and will fix many sewer system issues.
5. Clear Tree Roots
Tree roots are the cause of most sewer problems outside the home. They will infiltrate the line and cause the pipe to shift. Some will even enter the line and feed off the water running through it.
Tree roots will snag those personal pipes that are labeled flushable but that never really break down. An accumulation of things can catch on the root and then cause a full-on sewer blockage.
A professional sewer technician will solve this problem by breaking down the blockage with root-cutting equipment. Have the sewer technician come in at least once a year to evaluate your system and prevent serious sewer blockages.
6. Descale
If you have an older sewer system, you most likely have cast-iron pipes. These pipes are susceptible to scaling, when hard, rusty deposits form on the inside of your pipe. The scales will catch solids as they come through the pipe, which eventually leads to a blockage.
Have a sewer technician evaluate your pipes to determine if you need descaling. The technician will use their hydro jet machine and technique to blast away any build-up that could be a problem down the line. Make descaling a part of your sewer system maintenance budget so that you can have the technician clear your pipes annually.
7. Use Natural Solutions
Many individuals attempting to clear their residential sewer system of clogs will turn to harsh chemicals you can find in any hardware or grocery store. These chemicals can destroy your plumbing if you use them regularly. They also ultimately do not solve your blockage problem.
Harsh chemical drain cleaners will corrode pipes, weakening them over time. This will ultimately cause your sewer line to break.
Then use more natural methods to deodorize your drain. A baking soda, vinegar, and boiling water technique, for example, can help eliminate bad smells coming from your sink. With that said, use boiling water sparingly as it also can damage pipes when used in excess.
8. Call a Local Professional
To truly take care of your sewer problems in the long term, call in a local professional sewer and draining company. These technicians have the experience, training, and equipment to fix your sewer problems so you can rest easy knowing your waste will go where it should go and not back up into your home. A good local sewer technician in Huntington will work with you to discuss the most affordable and effective solution to your sewer problem.
Conduct Sewer System Maintenance Regularly
If you want your sewer system to last a long time, conduct sewer system maintenance tasks regularly. Flush water through your lines monthly. Then call a sewer technician to evaluate and clean your lines annually.
Such simple tasks will help prevent a smelly disaster in the future.
Are you looking for a great sewer technician? If so, contact us. We can help you with any and all of your sewer problems.
© 2017-2023 SuburbanPlumbingOC.com
– All rights reserved. –
Information on this website may not be re-used without prior written consent from Suburban Plumbing.

Monday-Friday: 8:00am to 7:00pm
Saturday: 8:00am to 5:00pm
Sunday: Closed Normal Appointments
Emergency Client Service Available
California Licensed, Bonded, Insured
C36 Plumbing Contractors License 833520