Suburban Plumbing Blog
Plumbing Articles from Orange County, CA.
How to Find the Right Commercial Plumbing Services: A Guide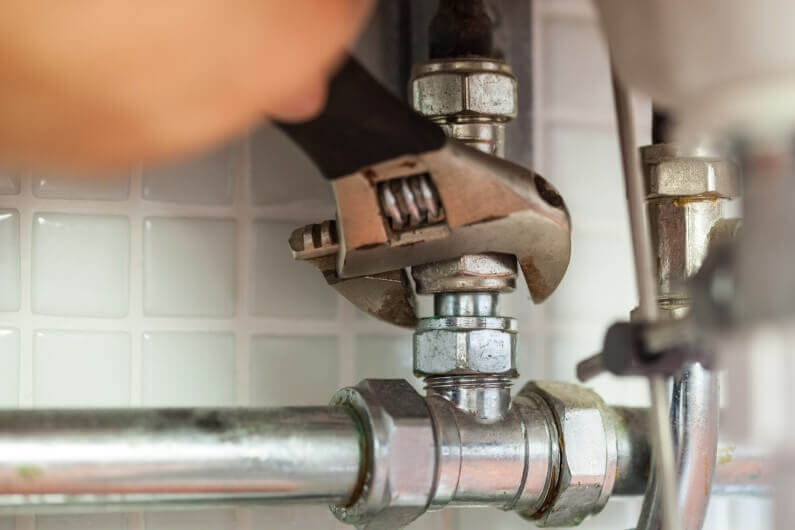 Uh-oh! You've just flushed the toilet in your office, and suddenly, the water seems to be rising out of the basin instead of going down it! When this happens, it's a surefire sign that you need to call commercial plumbing services.
However, if this is the first time you've run into these issues in your corporate bathroom, you might not know what to look for. So instead of immediately Googling "plumber near me" and clicking the first option, let's look at how to find the best plumber in your area.
Check Out their Experience
You've probably heard it before – when looking to hire a service, you need to check their experience. And, there's a good reason for that.
The longer your chosen plumbing services have been around, the more jobs they'll have completed. They won't be surprised by new problems, and they'll know how to fix even complex commercial plumbing issues.
Before you find a team, therefore, check out how long the plumbing service has been in business. And check how long each of their plumbers has been with the company.
While it's not the only factor to consider, keeping the length of time they've been around in mind can help you find a plumber that knows what they're doing when they come into your office.
Look at Licensing and Insurance
One big mistake people make when finding a plumber is not to look at licensing and insurance. When you go to find a plumber, you should make sure these are at the forefront of your mind.
The reason why this is so important is that true professionals should have licenses that state their qualifications. If they don't, you don't really have a good measure of how qualified they are to do the work.
In fact, it's actually illegal for plumbers to operate without a license! Even though there are still those who do, it can put your plumbing systems at risk.
This is especially true if you're getting new plumbing installed. Working with someone who won't or can't produce their license could mean risking getting a faulty plumbing system set up.
Hand-in-hand with licensing is insurance. Ask the plumbing team what kind of insurance they provide when working on your systems. If they don't have systems, that's a red flag, and it's time to part ways.
Ask for Recommendations
If there's something wrong with your plumbing and you're looking for a local plumber, the best thing you can do is ask for recommendations. And, you should make sure to get those recommendations from other business owners.
Asking business owners for recommendations is important because you know you'll be getting assistance from a team capable of handling commercial plumbing projects.
Plus, you'll get a better idea of what it's like to work with a particular company. This information can make it easier for you to go into a contract with a strong idea of who you'll be working with.
You can also ask for recommendations from the person you rent or lease your building from. Your real estate agent or landlord will often have a few ideas for who you can call when things go awry.
Check the Company's Background
You should never let someone who doesn't know what they're doing tinker with your plumbing systems. Plumbing systems are extremely sensitive and in the wrong hands can get damaged and wreak havoc on your business.
When looking for a plumber, you need to take the time to verify the background of the business you plan to work with. Ask for certificates, references, and proof of training.
You should also research what tests a plumber needs to pass to become licensed. Make sure that the plumbers in your chosen company have passed those tests and have the correct qualifications.
Examine The Reputation
Another great way to choose a commercial plumbing company is to look at the team's reputation. You can do this pretty easily by looking at online review sites.
Read through both positive and negative reviews. Get an idea of which type of review makes up the majority of customer experiences.
You should also keep your eyes peeled for repeat offenses of problems with the company. This will help you get an accurate read on what it's like to work with a particular plumber.
Location, Location, Location
Another thing to consider when looking for a plumber is where they're located. You want to find a plumber located fairly close to your place of business.
The farther away a company is, the more they may be able to charge. That's because they can charge you for travel time and the job itself.
What's more, when you work with a company nearby, you know you can call them in case of an emergency. You'll be able to get them to come out to your business even when you need fast assistance.
Consider Their Customer Service
How a business treats your own company can tell you a lot about what working with them will be like. You should be looking for professional, reliable, and responsive service.
If your chosen plumber is hard to reach or difficult to communicate with, there's not a lot of hope that they'll show up on time. Nor is there much reassurance that they'll perform the work with care and quality.
Before you settle on any one commercial plumbing service, make sure to get an idea of their customer service. Give the team a call and test out how responsive they are and their level of friendliness and professionalism.
Get Started With Commercial Plumbing Services
Choosing commercial plumbing services isn't easy, but with this guide, you can do it. By implementing these tips, you'll have no problem finding a company that does excellent work.
So, are you ready to partner with a plumber you can count on? Get in touch with our team, and we'll help you out with professional plumbing support.
© 2017-2023 SuburbanPlumbingOC.com
– All rights reserved. –
Information on this website may not be re-used without prior written consent from Suburban Plumbing.

Monday-Friday: 8:00am to 7:00pm
Saturday: 8:00am to 5:00pm
Sunday: Closed Normal Appointments
Emergency Client Service Available
California Licensed, Bonded, Insured
C36 Plumbing Contractors License 833520