Suburban Plumbing Blog
Plumbing Articles from Orange County, CA.
The Cost to Install or Reinstall New Plumbing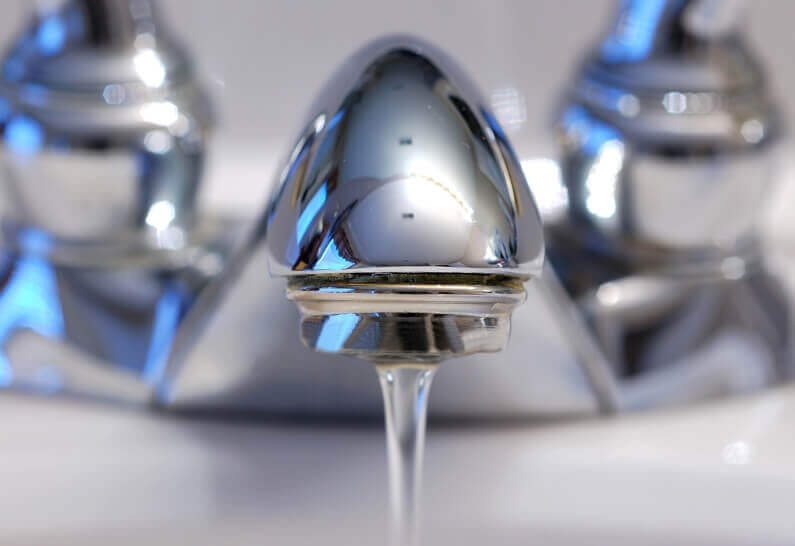 The number of home improvement projects has been soaring, those involving plumbing among them. One of the reasons people balk at new plumbing projects is costs. They can run everywhere from a few hundred to several thousand dollars or more.
That is a very wide range. Where your home project falls on this spectrum depends on many variables, including where you live and the complexity of the project. Fortunately, there are some basic calculations you can make to help you get a better estimate of what your plumbing project will cost.
The information below will explain the main aspects of plumbing that impact the price tag. Keep reading to find out how you can better budget for your home project.
Installation Costs Basics
In general, you can expect plumbing projects to cost between $4 and $6 per square foot. The larger the project, the more discount you might receive. Removing your entire home, for instance, will be a bigger price tag than plumbing repairs. But you will probably pay less per square foot.
Labor costs vary by location. They also are affected by the complexity of the project. If a single technician can handle the job, the costs will be much less than if it requires two or more workers.
Beyond these ballpark estimates, there are a few other ways to calculate new plumbing installation costs. Two useful methods are by looking at individual fixtures and the type of piping you use.
By Fixture
You can find estimates of plumbing repairs based on room. But since kitchens, bathrooms, and other areas of your house have different plumbing needs, it is not very precise.
One way to begin narrowing down new plumbing costs is by fixture, such as toilets, sinks, or bathtubs. These will typically cost between $500 and $1,500 per unit, plus the cost of the fixture.
You may have the plumber retrieve the item you have chosen. This can add to the cost, although only slightly. If you want to trim as much off of the total price tag as possible, you might consider picking up the fixture yourself.
By Piping
If you are building a new home, adding onto one, or doing a plumbing renovation, you will be dealing with piping. First, identifying the types of pipes you have and assessing their condition is a great way to start estimating installation costs.
If you have lead or polybutylene pipes, you should remove them and reinstall plumbing. Lead pipes were popular during the early 1990s, but they can leach lead into your home's drinking water, which can lead to serious health problems.
Polybutylene is a plastic resin used in piping in the United States from 1978 through 1995. Over time, it was discovered that this material can flake, causing pipes to leak and release residue into water supplies. This fragility also has led to burst pipes and flooding in homes that had them.
Also, brass pipes should need replacing every 40 to 70 years. Copper pipes usually last about 50 years. If you have new pipes that have damage, a technician may be able to repair them for much cheaper than replacement.
There are several different types of pipe you can choose from. A reputable plumber will be able to provide you further information on which is the most suitable for your home project.
Copper Piping
Copper pipes are the most expensive on this list, but there is a reason for that. They handle heat well and are strong enough to accommodate very high pressures.
Copper piping also lasts a very long time and can hold up to sunlight and liquids. The flip side is that copper can be more difficult to install since it requires special tools for cutting and soldering connections.
PEX Pipes
PEX stands for "cross-linked polyethylene." It is one of the newest piping products on the market and has been growing in popularity.
That is due to its cost-effectiveness and versatility. You can maneuver it through tight spaces and around corners much easier than other types of piping, including copper and PVC.
This can translate to faster installation times and reduced labor costs. Also, PEX comes in a range of sizes, which makes it compatible with older types of plumbing materials. So, it can keep you from having to replace existing piping that is in good shape.
One limitation to PEX is that it is not intended for outdoor use. Exposure to UV sun rays can break down the pipe materials.
Also, it is more susceptible to rodents burrowing into it and causing damage. So, you have to be strategic about where you install it.
PVC Pipes
PVC, or "polyvinyl chloride," has been around since the 19th century but was not commercialized until the 1930s. As for piping uses, its popularity grew as it became an economical alternative to steel and copper piping. That is also due to the ease with which you can cut and otherwise adjust segments.
Besides being easy to install, PVC is inexpensive and is resistant to corrosion. It can be prone to leaks if glued pipes are not installed correctly. Also, like PEX, over time it can become degraded from sunlight.
ABS Piping
ABS, or "acrylonitrile butadiene styrene," looks much like black PVC piping and is similar in cost. Although it is softer than PVC, it is a little bit stronger. It's also great for underground use.
ABS piping has limited applications though. Due to susceptibility to heat, which can cause warping, it is often only used for drainage lines.
Some local building codes do not permit its use for some purposes. If you can use ABS (even for limited purposes), it can be an economical alternative to other types of pipes.
Find New Plumbing Installation Services Near You
Now that you have an idea of what factors impact new plumbing projects, you can better estimate what yours will cost. One of the easiest ways to get a more accurate idea is to request a free quote from a prominent plumbing company. They will be able to further advise you on the particulars of the project and associated plumbing costs.
Suburban Plumbing is a locally owned and operated plumbing repair and installation service in Orange County. We pride ourselves on quality craftsmanship and customer service. Reach out to us today to see how we can meet your plumbing repair or replacement needs.
© 2017-2023 SuburbanPlumbingOC.com
– All rights reserved. –
Information on this website may not be re-used without prior written consent from Suburban Plumbing.

Monday-Friday: 8:00am to 7:00pm
Saturday: 8:00am to 5:00pm
Sunday: Closed Normal Appointments
Emergency Client Service Available
California Licensed, Bonded, Insured
C36 Plumbing Contractors License 833520