Suburban Plumbing Blog
Plumbing Articles from Orange County, CA.
How You Can Conserve Water With Efficient Fixtures and Appliances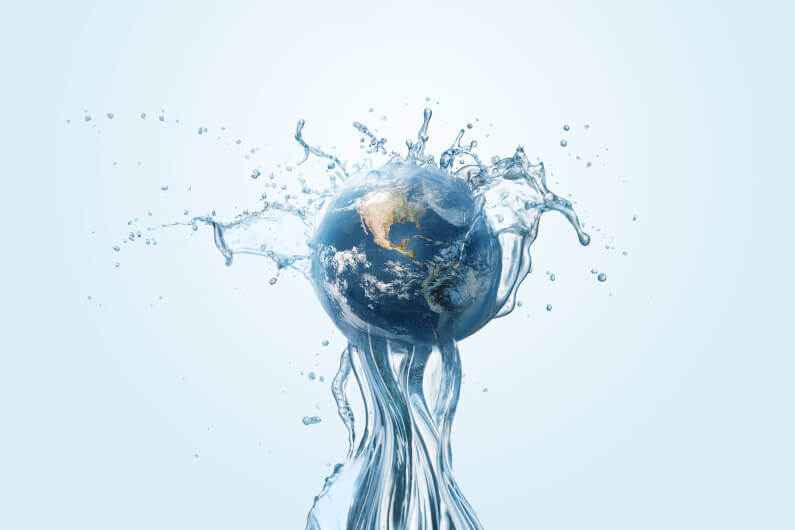 Far too many people waste a lot of water on a daily basis. Many of them do not even know this is happening. Beyond their habits, inefficient appliances are often a key culprit in water waste.
Are you interested in learning how efficient fixtures and appliances can help you conserve water? Do you want to lower your bills and reduce your carbon footprint? To learn more about how to save water with your appliances and fixtures, check out our tips below.
What Are Efficient Fixtures and Appliances?
When we say that appliances are efficient, we really mean it. The things we refer to as fixtures are appliances that you can't remove and that you will not want to. This means that there are no filters or attachments that you can use to replace these appliances.
Water efficiency is often not a matter of your usage patterns. Most people make the mistake of trying to take shorter showers or wash dishes less often. Sure, these changes can help you to conserve water, but installing water-saving plumbing fixtures often proves a far more effective approach.
Tips to Combine with Efficient Fixtures
Efficient fixtures and appliances can cut down on energy costs and water usage. They can also help you cut costs on your monthly bills by providing you with features like compounding energy savings.
You can start to reduce the amount of water needed for irrigation, washing clothes, and other household tasks with water-efficient fixtures around the house. A few practical tips can also help you to save water. Try turning off the taps while brushing your teeth, for example.
You can also use water faucet timers to keep things in check. We suggest turning off the tap while rinsing your dishes. Re-using water for cleaning purposes is another good option.
Utilizing faucet aerators to save water can also add to your arsenal. When you combine these strategies with the right water efficiency fixtures and appliances, you will notice the savings pile up.
How to Find an Eco-Friendly Water Heater
There are many different types of water heaters to choose from. The best ones are eco-friendly, and they will use very little water. If you are shopping for an eco-friendly water heater, you should look for one that is made of ceramic or recycled plastic.
These are the types of items that are the most eco-friendly and best for the environment. You should also be interested in buying a water heater that is top of the line. In most cases, the right water heater goes a long way.
You may be able to just wash your clothes more often and save some water that way. However, this is not a great solution. Washing clothes more often does not save you any water. If you wash your clothes more often, you must also dry them in order to save water.
How to Find a Sustainable, Water-Efficient Toilet
If you're keen to have an efficient toilet in your home, you need to find out how much water you use on a daily basis. The best way to do this is to use a water monitoring calculator. Then, you will be able to work out how much water your current toilet is using on a daily basis.
After you've worked out how much water your current toilet uses on a daily basis, you'll know what to expect in the future, and you will be able to work out how much water you should be using to make your new toilet water-efficient. The whole process is a simple one, and you should have everything you need to go ahead with your new toilet in no time.
How to Conserve Water With Your Dishwasher
A dishwasher is the worst offender when it comes to water waste. When you run the dishwasher, you may think it is running as many loads as it possibly can. This could mean the dishwasher is wasting 50 gallons of water every time you run it.
You can save some of this water and reduce your energy bills by washing dishes by hand and switching to a dishwasher-safe, refillable water container. If you are worried about what to do with the used water in the dishwasher, you can simply add it to your toilet tank.
Finding a Plumber to Help You Conserve Water
Plumbers are great resources for locating appliances and fixtures that are smarter, better, and more efficient than the standard products out there. Chances are, they already know where to find appliances that are rated as efficient, and they will be able to tell you exactly which fixtures and appliances can make a real difference. Finding the right plumber, however, is critical to your success.
Many homeowners ignore simple leak detection systems. The simple signs of leaks that are a normal part of life can be masked by years of inattention. Monitoring and repairing water leaks can end up saving a ton of money in the long run.
Even better, since most leaks are preventable, you can reduce the odds of wasting water by being proactive and locating a great plumber.
Moving Forward While Saving Water
From every single one of the above tips and tricks, you will be able to conserve water on a daily basis. In a short time, you can begin to optimize the flow of water throughout your entire home and business. The more efficient a given fixture or appliance is, the more water it will actually save you.
If you take a good amount of time and effort into knowing the most efficient ways to save you and your business money, you will be surprised at how much water you can actually save. For more information about saving water and other practical plumbing tips, check out our blog.
© 2017-2023 SuburbanPlumbingOC.com
– All rights reserved. –
Information on this website may not be re-used without prior written consent from Suburban Plumbing.

Monday-Friday: 8:00am to 7:00pm
Saturday: 8:00am to 5:00pm
Sunday: Closed Normal Appointments
Emergency Client Service Available
California Licensed, Bonded, Insured
C36 Plumbing Contractors License 833520