Suburban Plumbing Blog
Plumbing Articles from Orange County, CA.
Help! Quickly Find The Best Plumber Near Me Today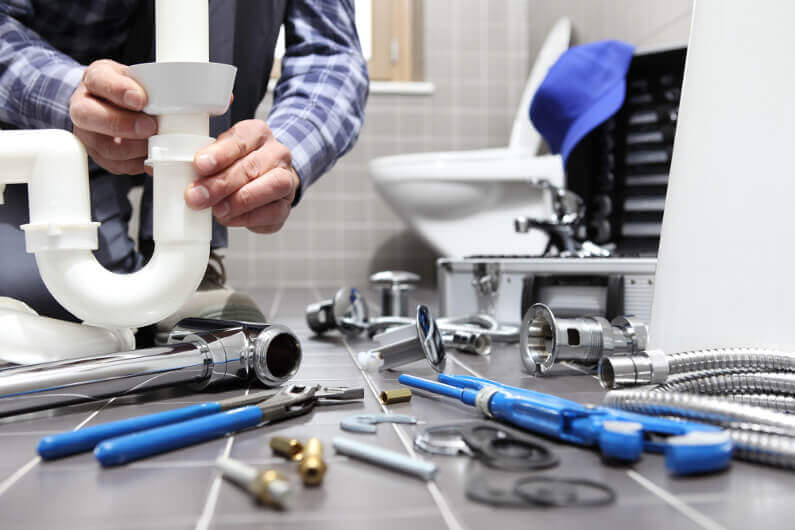 Every home's plumbing should be checked at least every 2 years. From delayed plumbing repairs to mature trees in the yard, most people wait until they have a plumbing emergency before they call a plumber.
The average American spends almost $5,000 per year on home repairs, especially when they wait to address serious issues. The best way to alleviate high repair costs is to find a plumber before you have an issue.
Are you wondering where to find the "best plumber near me?" Keep reading to learn how to find the best plumbers in Orange County, and what tips will help you choose the best one.
Look for Qualifications and Licensing
Many states require that plumbers be licensed, including California. The best Huntington beach plumber must carry a professional plumber's license, or they wouldn't be able to work.
If you're not sure, you can look up your state's licensing information through the National Contractor License Service. Any state licensing agency should be able to tell you whether or not your plumber is licensed in your area.
Typically, when a plumber carries a valid license, they'll also have their state-mandated insurance and bonding. Always ask for proof of insurance when you search for plumbers in Huntington Beach or anywhere else.
In addition to licensing, ask what their qualifications are, too.
Generally speaking, there are 3 different levels of plumbers:
Apprentice plumber
Journeyman plumber
Master plumber
An apprentice plumber typically works for 3 to 4 years as a paid, on-the-job trainee while they get their license. Union locals and affiliated companies can administer training to their employees.
Once a plumber fulfills their apprenticeship duties, they can then apply for a journeyman license. To qualify, plumbers must pay a fee and pass an exam. Not all areas require journeyman have their licenses, and instead, the amount of work they can perform is limited.
A master plumber must have an associate's degree or training at a trade school. Plus, they must have a certain number of years' experience as a plumber.
The required exam to become a master plumber includes practical and written knowledge. Also, master plumbers must complete a certain number of hours of continuing education each year. It's up to the master plumber or owner of a plumbing company to ensure their journeyman plumbers are in compliance with state plumbing regulations.
Determine Whether You Want an Independent Plumbing Contractor or a Large Plumbing Company
What type of company or professional would you prefer to work with? Bigger businesses tend to have many people available to address your plumbing concerns and can address issues at any time.
However, you can't always be sure that the person visiting your home or office is a master plumber.
Typically, independent plumbing contractors with current licenses have more experience, but they can book up more quickly. When you make your calls to Orange County plumbing companies, ask about emergency visits and whether or not you can request someone with more experience in certain situations.
Questions to Ask a Plumbing Company
When you make your first call to a plumbing company, have your list of questions ready so that you can communicate with your potential plumber with confidence and ease.
Any professional should be more than willing and prepared to answer your questions. First and foremost, ask about licensing and credentials. Once you've got that covered, here are some other things to ask.
Do They Have Reviews and References?
Any reputable plumbing company shouldn't hesitate to give you the names of recent clients or businesses in your area that they've served.
Of course, they wouldn't breach anyone's privacy, but every professional plumber has references who have expressed their interest in giving a good word to potential clients.
You can also look for reviews and ask around to see what others think.
What's Their Estimate?
If you have a plumbing emergency, it's likely that all you care about is resolving the issue. However, if you have the time, don't hesitate to get estimates from 3 different plumbers.
No one can tell you exactly how much something will cost, especially without a visit first. However, an experienced plumber can provide you with different examples of what the issues might be and approximately how much those fixes would cost.
How Do Their Payment Schedules Work?
On bigger jobs, a plumber might require their customers to pay up to 15% upfront and then 50% before the job is complete. If they must purchase expensive materials for a renovation, this is especially true.
Make sure you discuss costs and payment before you get started. Many states have limits on what you can pay upfront. Plus, if your plumbing emergency ends up costing more than you expect, you'll have peace of mind knowing what kind of payment play your plumber will accept.
Pay Attention to Communication and Location
Communication is key, especially when it involves the comfort of you, your family, your employees, or your customers. The best plumbers in Orange County communicate effectively and are more than willing to answer questions.
Any plumber who offers emergency services should be easy to get a hold of.
Location matters too. Be wary of any contractor who gives you a post office box as their address or those who only use answering services.
Don't hire anyone who shows up at your door without proof of qualifications. Make sure that your plumber has a physical business address you could visit if need be.
Who Is the Best Plumber Near Me?
Are you still wondering how to find the "best plumber near me?"
Give a few different plumbers a call to get estimates for your emergency. Be sure to check for their licenses, qualifications, past work, and reviews.
Pay attention to communication and whether or not your questions were answered in an honest, thoughtful manner. Are you ready to work with one of the best plumbers in Orange County with reviews and experience to show for it?
Contact us with all of your plumbing needs! We are licensed, bonded, and insured!
© 2017-2023 SuburbanPlumbingOC.com
– All rights reserved. –
Information on this website may not be re-used without prior written consent from Suburban Plumbing.

Monday-Friday: 8:00am to 7:00pm
Saturday: 8:00am to 5:00pm
Sunday: Closed Normal Appointments
Emergency Client Service Available
California Licensed, Bonded, Insured
C36 Plumbing Contractors License 833520