Suburban Plumbing Blog
Plumbing Articles from Orange County, CA.
5 Helpful Tips for Choosing New Plumbing Fixtures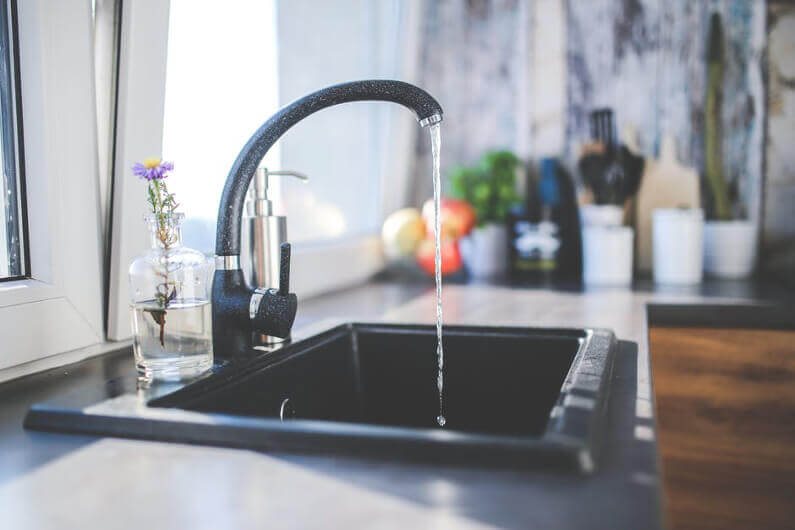 Whether you're preparing for a complete bathroom remodel or your kitchen faucet just bit the dust, you find yourself in need of plumbing fixtures.
There are literally hundreds to choose from which can make it difficult to know where to start.
To help you find the best replacement fixtures for your home, keep reading. We put together a list of five tips that will guide you through this process.
1. Know What Materials Are Available
The first thing you'll want to do is a little research. There are a wide variety of materials that plumbing fixtures are made from and it's important to use this as a starting point to decide which to get.
Let's quickly go through the most common materials used in faucets and other plumbing fixtures.
We've included just enough information to give you an idea of what might be best for you, but you'll want to do your own research to learn more if something catches your eye.
One other thing to keep in mind is that most of these come in a variety of finishes. These include polished, brushed, and antique. Each finish gives the fixture a unique look to match various styles.
Copper
Durable, lightweight, and corrosion-resistant, copper is a common choice for plumbing fixtures and pipes. However, it's more expensive than other options and doesn't work well in homes with well water.
Stainless Steel
A relatively inexpensive option, stainless steel is one of the most commonly-used materials for many fixtures because of how visually appealing it is. However, it can also be heavy which may not make it ideal for every situation.
Gold
Durable and easy to keep clean, gold is another material used in fixtures. Despite its advantages, it can be hard to find this type of fixture and it's one of the most expensive options.
Chrome
A material that's versatile, durable, and inexpensive is polished chrome. It's also easy to find because of its popularity. However, if water spots are your pet peeve, you're going to get frustrated with chrome as it's difficult to keep clean.
Nickel
Nickel can be easier to clean than chrome, but it has a darker color which allows it to work well with a variety of styles. Unfortunately, it's not as commonly used as some of the other materials which can make it hard to find matching fixtures.
Brass
This is another versatile material for plumbing fixtures that's also durable and easy to find. However, some types of brass can breakdown over time which is why most people choose another option.
Bronze
Although it's more expensive than other options, bronze is easy to find, easy to clean, and durable. It's often used in traditional styles because of it's darker color which has an antiquated feel.
2. Set a Budget
Once you have an idea as to which type of plumbing fixture you want, you can set a budget for yourself.
Keep in mind that the fixtures made from higher-quality materials will be more expensive, but will also last longer. This can drive the overall price down since you won't have to replace them as soon.
You may also want to think about how long you'll be in your current home. If you just signed up for a 30-year mortgage, it's safe to say you can save money by going with a high-quality choice.
However, if you're planning on moving out in the next couple of years, you may not want to invest a large amount in a new fixture.
3. Choose a Style
The next thing you'll want to do is choose a style. There are countless styles to choose from so it'll be easy to find one that suits you and your kitchen or bathroom.
If you're not sure what style to choose, you may want to go with something similar to what you had before. Or, ask about for a simple timeless design so you don't have to worry about keeping up with current trends.
For bathroom fixtures, it may be as easy as looking at the sink or the tub and finding something that will match that.
4. Avoid Compromising Functionality
Once you have a certain style in mind, you also want to think about how it's going to work. When it comes to plumbing, you never want to compromise functionality for style.
For example, if your fixtures aren't made for the area you have them installed, you may find yourself with drainage problems. This can lead to needing more frequent drain cleanings.
Another concern is that a fixture doesn't fit over the sink where you want it installed. It could be too short to reach over the basin or is too short to easily fit your hands beneath.
Be sure to always check that a fixture is going to work for the purpose and space you're putting it in.
5. Have It Professionally Installed
Unless you have experience with plumbing work, we recommend having your new fixture professionally installed. This is particularly true if you're completely replacing a sink, tub, or toilet.
Even if it's just the faucet being replaced, there are still things that can go wrong with a DIY project. To avoid accidentally flooding your home or damaging existing pipes, call a company that can help you.
In most cases, having this type of work done by a professional will save you money by avoiding problems and save you time since you won't have to figure out how to do it yourself.
Ready to Have Your Plumbing Fixtures Installed?
Now you have five tips to help you choose new plumbing fixtures for your home.
Whether they're for your kitchen, bathroom, or another area of your home, taking time to make a good decision will allow you to enjoy them for years to come.
If you're looking for a professional plumber in Huntington Beach, California or the Orange County area, contact us today. Our experts are standing by and can have your new fixture installed in no time with no problems.
© 2017-2023 SuburbanPlumbingOC.com
– All rights reserved. –
Information on this website may not be re-used without prior written consent from Suburban Plumbing.

Monday-Friday: 8:00am to 7:00pm
Saturday: 8:00am to 5:00pm
Sunday: Closed Normal Appointments
Emergency Client Service Available
California Licensed, Bonded, Insured
C36 Plumbing Contractors License 833520