Suburban Plumbing Blog
Plumbing Articles from Orange County, CA.
DIY Don't Even Think About It: 7 Reasons You Should Avoid DIY Plumbing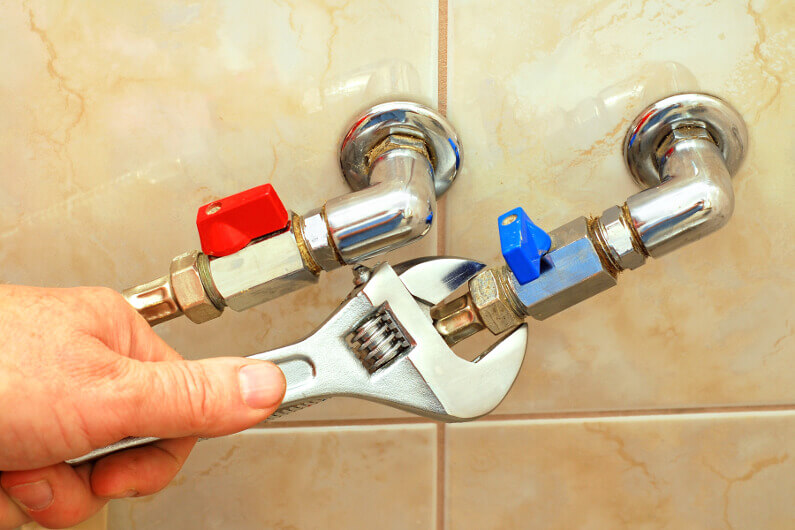 On average, hiring a plumber to visit your home to fix a plumbing problem will usually cost anywhere from $45 to $150 per hour. It'll also often force you to take a day off from work while you wait for a plumber to arrive.
These things explain why so many homeowners consider tackling DIY plumbing projects on their own. They try to avoid calling on a plumber at all costs in an effort to save time and money.
It might make sense for you to fix certain plumbing problems yourself. If, for example, your toilet clogs after you flush too much toilet paper down it, you may be able to fix it with little more than a plunger.
But generally speaking, you should steer clear of taking on DIY plumbing projects whenever possible and obtain plumbing services from a professional instead. Here are seven reasons why.
1. You Don't Know How to Accurately Diagnose Plumbing Problems
The first thing a plumber will do when they come to your home to fix a plumbing problem is inspect your plumbing system and figure out exactly what's wrong with it. They'll use their expertise and their experience to do this.
Unless you've worked as a plumber in the past, you don't have anywhere near the same level of expertise and experience that they have. It'll prevent you from diagnosing your specific plumbing problem.
You might think that your toilet isn't flushing because of a basic clog. But in reality, the problem could be that your entire toilet needs to be replaced. A plumber can get to the bottom of even the most complex issues and come up with solutions.
2. You Aren't Familiar With the Most Effective Ways to Fix Plumbing Issues
YouTube has helped turn everyone into an "expert" on everything these days. It's certainly very easy to find out how to perform a variety of tasks on the video-sharing website simply by searching "how to" and the name of a task.
YouTube might lead you to believe that it's easy enough to make certain plumbing repairs while doing DIY plumbing. But the truth is that there are a number of different ways to fix most plumbing problems.
A professional plumber can find the most effective way to fix a problem so that it goes away for good. In some cases, the best way to correct an issue is by taking the simplest approach. But in others, plumbers have to dig a little deeper to fix the source of a problem in a plumbing system.
3. You Don't Have All the Tools a Plumber Has
Putting together even the most basic plumbing DIY kit can be expensive. From propane torches and tongue-and-groove pliers to basin wrenches and tubing cutters, there are so many tools that are necessary for plumbing projects.
There's a good chance that you don't have even half the tools you need to take on DIY plumbing jobs. You're better off leaving these jobs to the pros who have all the tools they could ever need to complete plumbing installations and repairs.
4. You Aren't Aware of Which Plumbing Pipes and Parts Work Best
Obviously you'll need more than just tools to install new plumbing in your home or to repair a plumbing problem. You'll also need to get your hands on plumbing pipes and other plumbing parts made out of the right materials.
If you don't use the right plumbing pipes and parts when installing a new plumbing fixture or repairing a portion of your plumbing system, it could prove to be disastrous. The pipes and parts that you use might not hold up under pressure.
Plumbers know which pipes and parts work best in homes and will aim to use them when you rely on them for plumbing installations and repairs.
5. You Could End Up Making a Minor Plumbing Problem a Lot Worse
At the moment, you might have a very small leak under the sink in your bathroom. It might be allowing a little bit of water to trickle out of your plumbing pipes every time someone washes their hands or brushes their teeth.
This is a simple enough problem to fix. A plumber can correct the issue in a matter of minutes in most cases and stop your sink from leaking as you move forward.
But if you attempt to solve this kind of plumbing conundrum on your own and don't do it right, it could make what was a small problem so much worse. Before long, you might have excessive amounts of water building up under your sink and causing further issues.
Trust a plumber to make even the most minor repairs. They'll get the job done the right way and stop a small plumbing problem from transforming into a much larger one in a hurry.
6. You Could Damage Other Parts of Your Home While Doing DIY Plumbing
If things are done improperly you could have a negative impact on more than your plumbing system when you attempt to do DIY plumbing. Your actions could also take a toll on other things in your house and cause damage to be done to them.
Perhaps you thought that you were able to fix a leaky plumbing pipe on your own. But if you didn't do it correctly, the leak might pop back up again a short time later and allow water to damage walls, floors, ceilings, and more.
A plumbing leak can also lead to mold growing in various parts of your home. It's why it's essential to leave plumbing leak repairs and other plumbing jobs to the pros.
7. You Run the Risk of Injuring Yourself While Making Plumbing Repairs
Working as a plumber might not seem like the most dangerous job in the world on the surface. But there are lots of different hazards that plumbers face day in and day out.
They can hurt themselves using certain plumbing tools in confined spaces. Plumbers can also sustain eye injuries due to flying debris and chemicals. They can even harm their health in the long-term by exposing their bodies to things like mold and asbestos.
Keep yourself safe by bringing a professional plumber on board for your next plumbing project as opposed to taking the DIY approach.
Call an Experienced Plumber Rather Than Doing DIY Plumbing
DIY plumbing might sound like something that's going to save you time and money. But oftentimes, homeowners end up having to spend more time and more money making plumbing repairs after they try to do them on their own and fail.
The next time you need a plumbing installation done or a plumbing repair made, give us a call and let us provide you with plumbing services. We specialize in offering both residential and commercial services and can help you keep your plumbing system in excellent condition.
Contact us today to schedule an appointment with a licensed, bonded, and insured plumbing company.
© 2017-2023 SuburbanPlumbingOC.com
– All rights reserved. –
Information on this website may not be re-used without prior written consent from Suburban Plumbing.

Monday-Friday: 8:00am to 7:00pm
Saturday: 8:00am to 5:00pm
Sunday: Closed Normal Appointments
Emergency Client Service Available
California Licensed, Bonded, Insured
C36 Plumbing Contractors License 833520