Suburban Plumbing Blog
Plumbing Articles from Orange County, CA.
Do I Need a Plumber or Should I Do It Myself?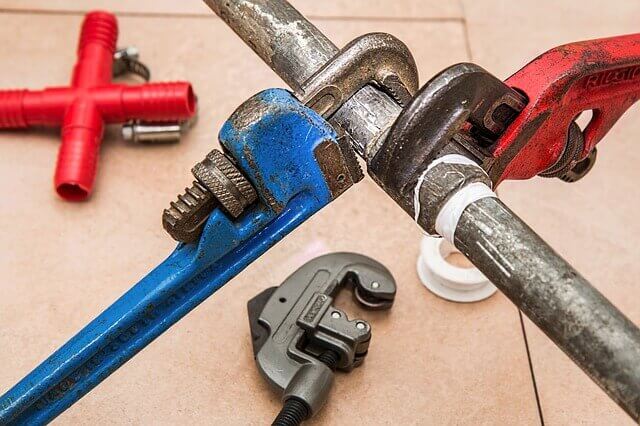 According to the Plumbing Manufacturers International, you can save up to $170 per year on plumbing fees if you actually fixed it yourself. That means that it's way cheaper to do DIY plumbing than it is to hire a plumber.
You might be wondering: do I need a plumber?
Since the average cost of plumber per hour is usually super high, it's no wonder why so many people are turning to do it yourself plumbing. But here's the kicker: most people will end up making the problem worse if they try to fix it themselves.
Want to prevent a plumbing disaster? Then read on to find out if you should contact a plumber or do it yourself.
Do I Need a Plumber?
First of all, if you're already asking yourself if you need a plumber, then you probably do. That's because it's definitely worth the money to hire a pro in your area who knows exactly what to do and what not to do.
Nonetheless, some of the most popular plumbing problems aren't as complicated as they seem. In fact, you can even fix things like:
Faucets that drip water.
Pipes that leak liquid.
Toilets that won't stop running.
But there's a catch: if you can't fix it correctly on your first attempt, then it can end up costing you an arm and a leg further down the road.
This is crazy: think about a running toilet.
Surprisingly, this annoying issue can waste about 200 gallons of liquid daily. That means that you're losing anywhere between $75 to $150 monthly due to this problem.
Still not convinced?
Then consider a few things first before you decide to fix it yourself:
Plumbers can permanently solve your problem, saving you time and money.
Plumbers have the necessary knowledge and skill to diagnose plumbing.
Plumbers can give you a bigger picture of what's wrong with your plumbing.
Now that you've decided to hire a professional, you need to find out: how much does it cost?
Average Cost of Plumbing
Everyone knows that plumbers charge an hourly rate for their services. But how much do they charge, exactly? Luckily, we've got the inside scoop.
When it comes to the average cost of plumbing, most professionals charge somewhere between $45 to $150 for every hour of work. Of course, their rates depend on several factors, including:
What kind of plumbing work they have to do.
How much time it takes to fix your plumbing.
How difficult it is to solve your plumbing issue.
That's why it'll cost you over $300 to hire a plumber for a regular plumbing problem.
It gets worse: it costs over $200 to unclog a drain and more than $1,000 to add a water heater to your home.
Not to mention that water damage is even more pricey than a typical plumbing repair.
For instance, if one of your pipes has a small leak, it could lead to potential water damage on your ceiling. That means that your tiny problem has now become a big plumbing issue.
You don't want any mold growth, right? Then you have to calculate the cost of insulation and drywall installation to prevent mold from spreading. This adds another $285 to your bill.
Curious about which plumbing repairs are the most costly? We've got you covered.
Here's the deal. It will (usually) cost you around:
$1,000 to $1300 to replace your water heater.
$900 to $3900 to replace your tub (depending on how fancy it is).
$450 to $650 to install your dishwasher with professional help.
Have you ever used a plumbing cost estimator? You might want to try one before you call a professional to make sure that you're getting a good price.
Should You Do It Yourself?
Let's get this straight: if you're a homeowner or a business owner, then you'll know how important it is to keep your plumbing updated. Not only will this save you money in the long run, but it's also a great way to prevent future plumbing issues.
Even though your savings depend on where you live, most people can get back as much as 91% of their initial investment on plumbing maintenance. How so? Because they're saving so much money by avoiding additional repairs.
How much does the average person spend on plumbing maintenance?
We're glad you asked. The most expensive repairs cost anywhere from $1,000 to $3,000.
So, if you spend $300 on preventative plumbing maintenance, that's a lot less money than it would cost to fix a more serious problem.
Of course, you'd rather save money in the first place, right?
Then you need to call a plumber as soon as you notice an issue in your home. Trust us, you won't regret it.
Thinking of replacing the plumbing in your house? Don't wait until it's too late!
It's Worth It to Call a Plumber
Are you still asking yourself, "Do I need a plumber?" The answer is simple: if you want to avoid higher plumbing costs, then you should absolutely phone a pro.
What's the bottom line? While there are several things you can fix by yourself, it's always a good idea to hire a professional.
For example, you could always try to do it yourself plumbing for simple problems like faucets that drip water, pipes that leak liquid, or toilets that won't stop running. However, there are many reasons you should not mess with things like DIY water heater installation or gas line repairs.
Sure you can… But why take the risk?
We can't emphasize this enough: it's worth it to call a plumber for more severe plumbing issues.
Looking for a plumber in Huntington Beach or anywhere in or around Orange County? Contact us to request a quote now!
© 2017-2023 SuburbanPlumbingOC.com
– All rights reserved. –
Information on this website may not be re-used without prior written consent from Suburban Plumbing.

Monday-Friday: 8:00am to 7:00pm
Saturday: 8:00am to 5:00pm
Sunday: Closed Normal Appointments
Emergency Client Service Available
California Licensed, Bonded, Insured
C36 Plumbing Contractors License 833520