Suburban Plumbing Blog
Plumbing Articles from Orange County, CA.
Thinking of Replacing the Plumbing in Your House?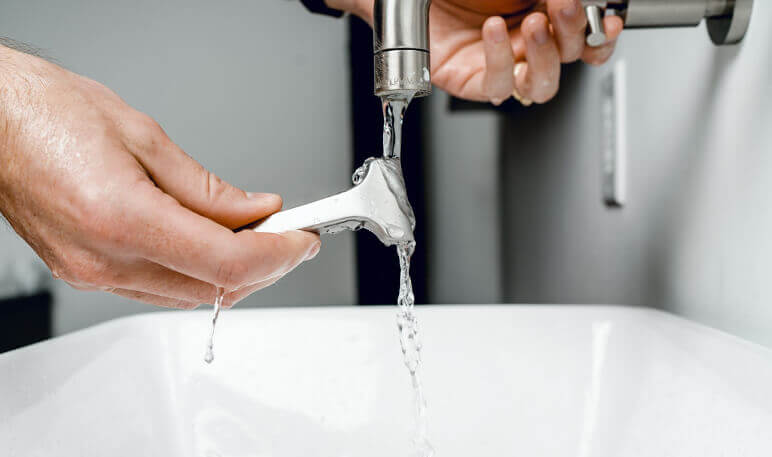 The last thing you want to do when you get home from work is clean up a flooded bathroom or kitchen. One of the best ways to prevent this is by replacing plumbing in a house before it's too late.
The plumbing system in your home serves a vital function. Just like any other component, you need to keep it in the best condition possible.
Because you don't see much of the piping in your home, it's hard to tell if it's time for a plumbing upgrade. However, there are some telltale signs you can look for.
Type of Piping Material
The age of your home has a lot to do with the type of material the plumbing system is made out of. Every type of pipe has a lifespan, so if you own an older home, you need to check the condition of your pipes.
Many older homes contain either brass or galvanized steel pipes. Over time, they'll start to corrode. If you see rust discoloration or buildup, it's time to replace them.
Lead was also used for plumbing in older homes due to its affordability and resilience. Unfortunately, lead pipes can cause poisoning and other health issues. Have a technician come out and inspect your plumbing system for lead pipes if you're unsure if you have them.
External Signs You Need New Plumbing
Any type of cracking or corrosion on your pipes is a sign you need have your plumbing replaced. However, there are a number of other things you should look out for.
One major sign is evidence of water on baseboards under sinks. You may also notice water behind your dishwasher.
It's a good idea to monitor crawl spaces and basements for moisture. If you have a cracked pipe, you could end up with extensive water damage in these areas.
Another sign is low water pressure. This could indicate you have a cracked pipe somewhere behind a wall. You may also notice a strange gurgling sound, which means a pipe is trapping air due to a blockage.
Replacing Fixtures
Replacing the plumbing in your home doesn't only involve installing new pipes. You may also want to replace the fixtures in sinks and showers.
If you notice leaking from a faucet that you can't stop, it's time for new fixtures. You may also notice corrosion around the base of faucets or nozzles.
Replacing your plumbing fixtures improves the functionality of sinks and showers. New fixtures also look great and will give your bathrooms and kitchen a modern look.
Know When Replacing Plumbing in a House is Imperative
It's easy to forget about the plumbing in your home, especially if everything seems to work fine. However, if you let things deteriorate, you could have a disaster on your hands.
If you're wondering if replacing plumbing in a house is a good idea, make sure you look for the warning signs discussed above. A certified technician can help you out if you're still unsure.
We provide a wide range of plumbing repair and installation services in the Huntington Beach and Orange County area. Contact us today to schedule service.
© 2017-2023 SuburbanPlumbingOC.com
– All rights reserved. –
Information on this website may not be re-used without prior written consent from Suburban Plumbing.

Monday-Friday: 8:00am to 7:00pm
Saturday: 8:00am to 5:00pm
Sunday: Closed Normal Appointments
Emergency Client Service Available
California Licensed, Bonded, Insured
C36 Plumbing Contractors License 833520