Suburban Plumbing Blog
Plumbing Articles from Orange County, CA.
DIY Don't! Why You Should Avoid DIY Water Heater Installation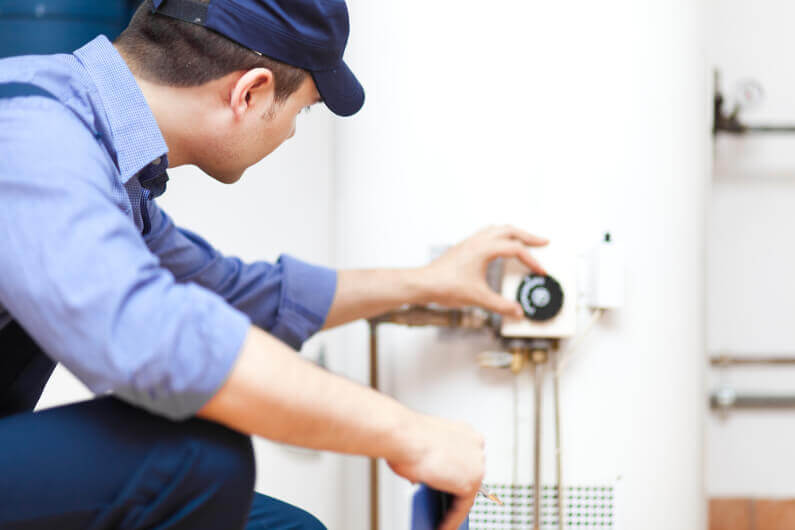 If your current water heater is on the fritz, it could be time for a replacement so you won't have to worry about whether or not you can enjoy a nice, warm shower any longer.
Before you consider performing a DIY water heater installation, there are a few important things you should be aware of.
Read on to discover why it's not a good idea to try and install a water heater yourself so you can avoid some potentially serious problems.
A Small Leak Can Turn Into Serious Damage
One of the biggest red flags that there's an issue with your water heater is if it has started to leak. The cause of the leak could range from rust and wear to a clog from sediment buildup.
If you try a DIY water heater installation without knowing the proper steps, the leak could turn into something much more serious. Any type of water leak has the potential to wreak havoc on your home and may even cause structural damage.
Unless you're absolutely certain of the source of the leak and how to stop it, it's probably best to call a professional. If you attempt to remove a leaking water heater yourself, you may end up flooding the entire room.
While not all leaks are a sign of imminent danger, it's best not to take any chances. Whenever you see any leaking, contact a professional plumber who can perform an inspection and determine whether or not the water heater needs to be replaced.
Your DIY Water Heater Installation Can Go Seriously Wrong
It might seem easy to simply disconnect your old water heater and then reconnect the new one. Unfortunately, the process is a bit more complex than a simple removal and reinstall.
If you don't install the water heater the right way, you could end up with a myriad of issues later on. Whether it's a loose connection or an improper setup in general, a water heater that's installed wrong won't give you the results you want.
An improperly installed unit can mean that you don't get enough hot water, you get no hot water at all, or you end up with a damaged unit that leaks. It might seem like your DIY job was a success at first, but the water heater can show signs of distress later.
When it comes to plumbing-related installations, it's always a good idea to let the professionals handle the job. Unless you have some experience installing water heaters, it's unlikely that it will be connected and installed precisely the way it should.
Risks to Your Safety
A water heater is essentially a holding tank that contains water under pressure. If you try to remove it without following the proper procedures, you could end up getting hurt.
Something called a TPR or temperature pressure relief valve is designed to vent any excess pressure coming from your water heater. When this valve is opened, it can release extremely hot water that can cause serious burns if it leaks or sprays.
Any TPR valves that are installed incorrectly or that are defective can cause some pretty serious safety risks to you and your family. In fact, they can even contribute to the water heater exploding!
If you're exposed to scalding hot water at high pressure, you can only imagine the repercussions. This hot water can not only cause burns, but it can also cause some serious damage to your home, too.
When it comes to electricity, water, pressure, and heat, it's probably a better option to call in a plumber who knows how to do things right. Changing the water heater yourself is just not worth the risk if it's a threat to your safety and well-being.
Your Homeowner's Insurance Might Not Cover Damages
If you still insist on a DIY water heater installation, there is another important thing to keep in mind. Any damage that occurs to your dwelling will likely not be covered by your homeowner's insurance if you try to install it yourself.
When you hire a plumber, they have their own insurance policy that should cover any damage to your home if they're hired to install the water heater. However, if you as a homeowner attempt the installation yourself, it's not likely that your policy will cover the damage.
Read over your homeowner's insurance policy to find out if they cover damages as a result of DIY projects. Most likely, they only reimburse you for damages due to things like faulty parts, wear and tear, or other unexpected emergencies.
Some policies clearly state that all repairs must be performed by licensed professionals in order to be covered. When in doubt, read over your policy or talk to your agent just to be sure. There's nothing worse than dealing with damage to your home and having your claim denied.
Call the Pros for Your Water Heater Installation
Once you know more about the risks of a DIY water heater installation, it's easy to see why this is a job that is best left to the professionals. From risks to your safety to a potential for leaks, this particular appliance can be tricky to get right.
Always talk to a plumber who knows how to install water heaters for advice and an estimate. They can make sure that your new water heater is installed properly so you can enjoy hot water again worry-free.
Visit our website and contact us today for all your plumbing needs!
© 2017-2023 SuburbanPlumbingOC.com
– All rights reserved. –
Information on this website may not be re-used without prior written consent from Suburban Plumbing.

Monday-Friday: 8:00am to 7:00pm
Saturday: 8:00am to 5:00pm
Sunday: Closed Normal Appointments
Emergency Client Service Available
California Licensed, Bonded, Insured
C36 Plumbing Contractors License 833520