Suburban Plumbing Blog
Plumbing Articles from Orange County, CA.
Hiring a Plumber?: How to Find the Best Plumber in Huntington Beach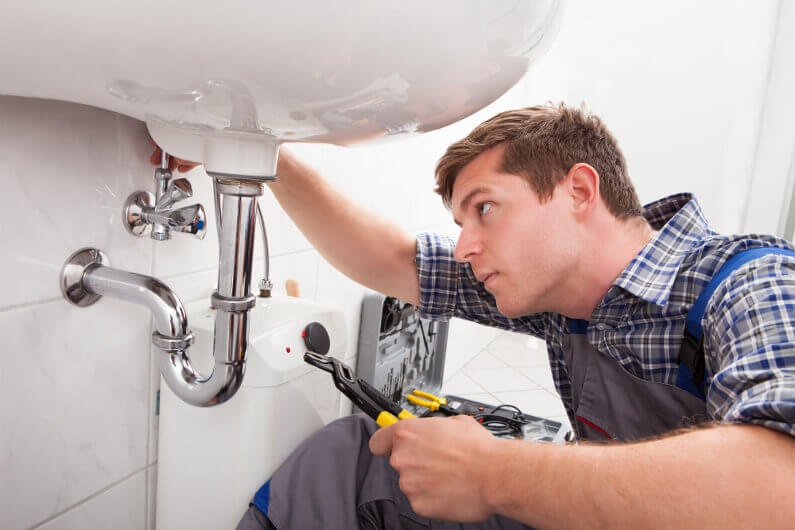 Each year, households around the U.S. waste over 1 trillion gallons of water because of plumbing leaks. Unfortunately, many of these leaks go undetected for weeks, months, and even years, causing significant damages and high costs.
While this is true, plumbing leaks aren't the only issue that may occur. As a result, it's a good idea to find the best plumber in your area now before you need them.
Unfortunately, there are likely more than a few plumbers in your area. Since this is true, you need to learn what to look for when hiring this professional service provider. Keep reading to learn what to consider and how to find an honest and reliable plumber for your plumbing problems.
Take Advantage of Your Network
A great first step when searching for any professional service provider is to ask people you know. This includes friends, family members, neighbors, co-workers, and anyone else you can think of.
Find out who they use for their plumbing problems. Remember, referrals are the lifeblood of any business. If you know someone who has put their trust into a plumber, or if you hear the same company or person recommended several times, that's a person or company that has worked hard to earn that trust.
If you are new to the area, you have options, too. For example, why not knock on your neighbor's door, introduce yourself, and ask them for a recommendation? You can also search for user-reviewed websites that post recommendations and frustrations of the service providers in the local area.
Keep in mind, though; it's never a good idea to base your decision solely on the recommendations of others or what you read online. There are other considerations to remember.
Find out About Quality Certifications
It's a good idea to check into a plumber's certifications if you want to feel confident you find the best service provider. One certification to look for is ASSE International and that they have positive ratings with the Better Business Bureau.
When you find certified plumbers, you can feel confident they do quality work.
See If the Plumber Is Licensed
Plumbing licenses are more than just something to hang on the wall. It's physical confirmation that the individual or company has the skills and training to do the work needed.
While your friend's son's girlfriend's brother may do the work for a lower price, think about if they will stand behind the work they do? What happens if something goes wrong? A licensed plumber will be dedicated to what they do and stands behind any repairs they make.
Find out the Plumber's Specialty
Every plumber has a specialty. This means you need to do your research ahead of time. For example, some offer residential plumbing services, while others may focus on eco-friendly, high-tech work. Others may double as an HVAC contractor, too.
By contacting several plumbers or plumbing companies, you can figure out the service you need.
Insurance Considerations
What happens if the plumber you hire accidentally breaks a line and causes a flood in your house? If they aren't insured, you must pay for the damage that occurs. You also have to pay to go to court and try to receive reimbursement, which is never guaranteed.
However, if you hire a plumber with proper insurance coverage, you are both covered for any issues that may arise. Ideally, you need to find a plumber that has both general liability coverage and workers' compensation insurance.
Ask About Repair Plans and Warranties
If you want to ensure you are covering all your bases, you need to make sure you ask each plumber you talk to about warranties and repair plans.
By asking about this, it will let you know whether the plumber stands behind what they do. If the plumber you are speaking with doesn't have any warranty or repair plan offer, it's a sign they may not come back for repairs if something goes wrong.
The best thing you can do is to find plumbers that offer this deal because they will be available to fix any issues that may arise at a later date.
Get Several Estimates for Repairs
It's important to find a plumber or plumbing company that offers prices you can afford. The best way to find out what plumbers charge is by gathering as many cost estimates as you can.
When you take time to shop around for plumbing repair, you can decide based on real information. This also allows you to choose the plumbing services that best fit your budget.
To ensure you get an array of offerings, it's a good idea to get estimates from at least four plumbers. Make sure they offer detailed estimates that provide line-by-line costs, as this will help you compare prices easily.
The goal is to select the plumber that offers the most value. Remember, the value doesn't always mean the plumber with the lowest price.
Don't Take Shortcuts When Searching for the Best Plumber
Finding the best plumber is something that takes time and effort. If you don't carefully consider all the factors here, you may wind up with a subpar plumber that overcharges you without really fixing the underlying issue that is present.
The good news is, you don't have to take chances if you are in Huntington Beach or anywhere around Orange County, California. If you are ready to hire a trusted, reputable, and honest plumbing service today, contact us. Our team can provide the plumbing repair services you need, regardless of how big or small the problem you have may be.
© 2017-2023 SuburbanPlumbingOC.com
– All rights reserved. –
Information on this website may not be re-used without prior written consent from Suburban Plumbing.

Monday-Friday: 8:00am to 7:00pm
Saturday: 8:00am to 5:00pm
Sunday: Closed Normal Appointments
Emergency Client Service Available
California Licensed, Bonded, Insured
C36 Plumbing Contractors License 833520