Suburban Plumbing Blog
Plumbing Articles from Orange County, CA.
How Much Should You Be Paying When it Comes to Plumbing Costs?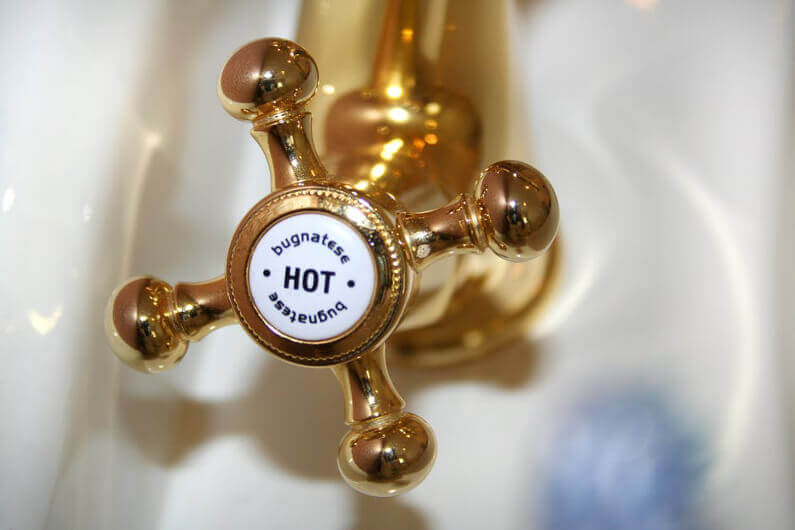 Did you know that the average plumber makes approximately $26 per hour? That amounts to about $54,000 per year.
Considering that every person uses around 90 gallons of water per day by flushing the toilet or taking a shower, most homeowners will eventually need the help of a skilled plumber to unclog a drain or install a new toilet.
But what are the plumbing costs? How much should you expect to pay when you need the help of a qualified plumber? This article is breaking down the plumber rates, so keep reading to find out what budget to prepare.
Plumbing Costs Breakdown – Learn The Basics
There are a couple of aspects you need to know for plumber rates. On average, most homeowners spend a few hundred dollars for plumbing services, but this fee can increase or decrease based on the complexity of the project and the time required to complete it.
1. Plumbers Might Charge a Flat Fee
Some plumbers charge a flat fee for their services. For example, you need a new faucet installed, you call a plumber, and he will tell you it will cost "X" amount of money. Here, there are no extra costs as long as you supply the faucet.
If you don't have the faucet, the plumber will buy one from you and bring you the receipt. Here, you must pay the plumber's fee plus the cost of the new faucet. Keep in mind that if you don't have the faucet, the plumber might charge a slightly larger fee because he has to buy the right one for you.
2. Hourly Pay Is Also an Option
Other plumbers might charge you by the hour. As mentioned at the beginning of the article, most plumbers charge somewhere around $25-$30 for each hour of work. If you collaborate with a master plumber who has years of experience, expect to pay more such as $40 or even $50 for each work-hour. You'll probably need a master plumber for more complex plumbing tasks.
It's customary for plumbers to charge more for the first hour or labor and then significantly drop the fee for the subsequent hours. For example, they might charge you $100 or $150 for the first hour and then $30 for the next hours.
3. There Might Be a Trip Fee and Cost of Materials Involved
Let's say that you might be able to go to a store with your old faucet and look for a new one which looks exactly like the one you have. Here, you need not pay extra for "materials".
However, sometimes, you have a more complex plumbing project and you don't really know what materials you need and in what quantities. A master plumber can tell you exactly what's required to finish your project and get busy buying these materials. Here, you pay for these materials on top of the plumber's fee.
Some plumbers also charge a trip fee. Basically, you're paying them for driving to your place, inspect your plumbing problem, and come up with a solution/diagnostic. Keep in mind that some plumbers might drive tens of miles to reach your place, and this means time spent and fuel consumed. The trip fee is justified, but make sure you ask right from the start how much is it.
4. Emergency Situations Might Cost You More
You can easily postpone installing a new faucet and handle this task over the weekend, but you don't have the same luxury if a pipe broke down and water is flowing all over your bathroom. Here, you need an emergency plumbing service.
Whether the emergency happens during the night or day, you can't afford to lose any second. You call a plumber and ask him to come immediately to your place. He might be able to fix the leaking pipe or replace it in less than an hour, but you must pay him for his prompt service, on top of the labor fee.
It's difficult to estimate how much an emergency fee is because there are various factors involved. For example, if your emergency happens during the weekend or night, you must pay more. If the plumber has to drive a lot of miles because he's the only one available in your area, again you'll pay a higher fee. Still, the plumber will be able to fix your problem, so the water doesn't cause serious damages, which would probably cost a lot more to repair afterward.
5. The Complexity of the Project Influences the Total Fee
Some homeowners might add a new bathroom to their houses or completely replace the plumbing system and this can be considered a complex plumbing project. The most difficult part is to extend the plumbing lines, so you can have a functional toilet, faucet, and bathtub, or shower. This project requires careful planning and it will take many hours to complete.
Here, the plumber will probably charge by the hour and attempt to finish the project in a few days or a week at most. Estimating the required budget is hard, but you need to have prepared more than $1,000 just for the labor cost.
Some plumbing projects are simple such as repairing a faucet. This task can be done in an hour or two, and it might cost you $200 on average. Make sure that you always discuss with your plumber at length and find out his honest opinion related to your plumbing problem, so you know exactly what budget to prepare.
Obtain Your Plumbing Quote Today!
The only way to find out the exact plumbing costs for your project is to talk with a qualified person. Call us today to obtain a personalized quote and discover how much you should expect to pay to fix your plumbing problem!
© 2017-2023 SuburbanPlumbingOC.com
– All rights reserved. –
Information on this website may not be re-used without prior written consent from Suburban Plumbing.

Monday-Friday: 8:00am to 7:00pm
Saturday: 8:00am to 5:00pm
Sunday: Closed Normal Appointments
Emergency Client Service Available
California Licensed, Bonded, Insured
C36 Plumbing Contractors License 833520