Suburban Plumbing Blog
Plumbing Articles from Orange County, CA.
What's the Average Faucet Installation Cost in 2020?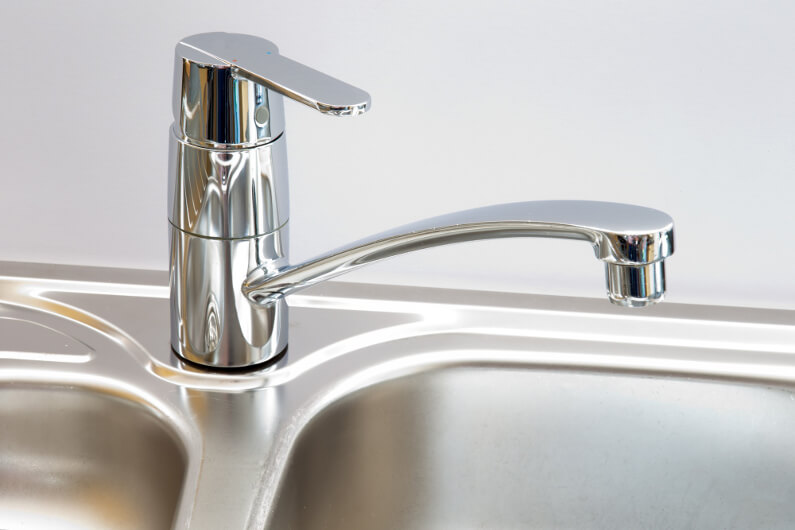 One of the hidden costs of owning a house is maintenance. This includes plumbing, electrical, and HVAC problems you may face as a homeowner.
If you need to replace a kitchen or bathroom faucet, you may be wondering about faucet installation cost. The truth is, there are a few factors that determine the total cost of this service.
Keep reading to find out what goes into the cost to replace a faucet so you can get a better idea of where your repair will fall on the scale.
What Determines Faucet Costs
Here are a few of the determining factors that go into the cost of installing a new bathroom or kitchen faucet.
Labor
The most flexible cost of faucet installation is labor. Labor costs vary mostly by region. Plumbers that live in areas where the cost of living is higher will need to charge more for their services so they can cover their own living expenses.
This number will also be different depending on if you are only installing a new faucet or if the plumber needs to remove the old one first. Sometimes, they may need to move water lines to perform the job, which will take more time and money.
Parts
This aspect of the total cost is the one you have the most control over. You can pick out your own faucet based on overall cost, color, and material. You'll also want to make sure you have the right size and type of faucet for your current sink or counter.
Something to keep in mind, however, is that paying more for a high-quality faucet that will last for many years will often save you money over buying the cheapest faucet you can find, as cheap faucets often fail within a few years.
Kitchen or Bathroom Faucet
You may not realize it, but there is a difference in cost when installing a kitchen sink versus a bathroom sink. In general, a bathroom sink costs less to install than a kitchen sink.
The primary reason for this is that kitchen sinks are typically larger than bathroom sinks, and the plumbing can be a bit more complicated. This can get to be even more expensive if you get a faucet with more features.
Location
Plumbers have to cover their transportation costs needed to get to your home. So, if you live a long way away from the plumber, you may find yourself paying more to cover the cost of their gas.
Additional Services
If you need several plumbing services performed at the same time, you may save money on all of them by having a plumber come out and do them all at once. This is because they typically only have to come out once, saving them on gas and time.
Be sure to let the company know from the beginning when you have a few things you need to have done. Don't be afraid to ask about discounts if you want to save a few bucks from your total bill by grouping services.
Average Faucet Installation Cost
On average, you can expect to pay $246 for a new bathroom faucet installation. The typical range is between $158 and $339. Kitchen faucets will cost between $260 and $480 for labor.
These costs don't include the price of the faucet since there is such a large range of faucets on the market today. You can find cheap ones for less than $100 and more pricey ones for several hundred dollars.
Once again, when looking at the cost of faucets, be sure to consider overall quality and focus on the features you want in a faucet over the price alone.
Why Hire a Professional for Installing a Faucet
While you might think that doing this project yourself will help you save money, it's best to hire a professional to install a faucet for you. There are a few reasons for this. Let's get into some of those benefits now.
Avoid Expensive Problems
If you have the knowledge, experience, and tools to do the job yourself, you shouldn't have any problems installing a faucet. However, if you don't know what you're doing, you run the risk of damaging something as you work.
You may end up spending more to fix the problems you created than you would have by simply hiring a professional in the first place.
For faucet replacements that involve pipes or any other plumbing fixtures, you definitely want to have a licensed, bonded, and insured plumber doing the work. They'll know what needs to go where and how to move pipes without breaking them or creating a leaky situation.
Guarantee Proper Installation
Don't want to have hot water coming out when you turn the cold side or dealing with a leaky faucet? Hiring a professional is the best way to avoid these problems and others.
A plumber knows where everything goes and has likely installed hundreds of other faucets so they can ensure yours is done correctly. Improper installations can also create bigger problems such as leaky or broken pipes.
One of the reasons a professional plumber is able to quickly and correctly install a faucet is that they have the right tools for the job. Plumbing tools are expensive, which makes it difficult for the average homeowner to do a plumbing job.
Save Time
It takes time to learn how to install a faucet and time to actually do it. If you're like most people, you have better things to do than try to figure out how to replace a faucet just to try to save a few bucks.
When you hire a professional, it takes a fraction of your time so you can jump right into enjoying your new faucet when it's done rather than getting frustrated throughout the process.
Ready to Get a New Faucet in Your Kitchen or Bathroom?
Now you know the average faucet installation cost. You can also see how important it is to hire a professional rather than attempting the project yourself. Since it's inexpensive to have a plumber come out for this job, it's well worth the cost.
If you're in Huntington Beach or anywhere in or around Orange County, California, contact us today. We would love to provide you with a free quote for all of your plumbing needs.
© 2017-2023 SuburbanPlumbingOC.com
– All rights reserved. –
Information on this website may not be re-used without prior written consent from Suburban Plumbing.

Monday-Friday: 8:00am to 7:00pm
Saturday: 8:00am to 5:00pm
Sunday: Closed Normal Appointments
Emergency Client Service Available
California Licensed, Bonded, Insured
C36 Plumbing Contractors License 833520