Suburban Plumbing Blog
Plumbing Articles from Orange County, CA.
The Only Hot Water Heater Buying Guide You'll Ever Need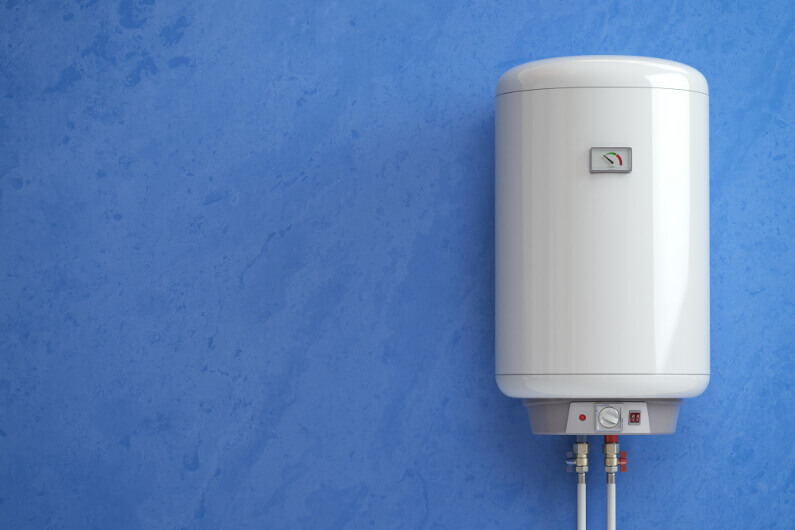 You rely on your water heater to provide you with a steady supply of hot water every day. With such heavy usage, the average water heater lasts between 8 and 12 years.
When the time comes to buy a new water heater, it's normal to feel confused and overwhelmed. There are so many options, how can you find the right fit for your needs?
It's easier than you think. Here's a simple hot water heater buying guide to help you find the best unit.
Figure Out Your Fuel Type
Different types of water heaters rely on different fuel sources. Some use electricity to heat up your water while others use propane or natural gas.
If you're replacing an old water heater, take a look at your unit. What type of energy does it use? It will likely be easier to replace it with a model that uses the same energy source.
If you're looking for a water heater to install in a newly built home, think about the type of fuel source you'd prefer to use. If you've had gas hot water heaters in the past and been happy with them, consider installing a new gas unit. However, if you'd prefer to avoid natural gas on your property, an electric model may be a better choice.
Modern water heaters are incredibly efficient and should provide you with a steady supply of hot water regardless of the fuel source they use.
Explore Your Options
Once you know what type of fuel source you want to use in your home, you'll need to decide on the type of water heater you want to get installed. Most people focus on two main types of heaters: on-demand/tankless or standard tank water heaters.
On-Demand
On-demand or tankless water heaters provide hot water anytime you turn on the hot tap. They heat the water as it passes through the system and never run out as long as they're receiving power.
Because they don't store water inside the system, there may be a slight delay when you turn on the tap. They're also limited in how much water they can heat at any given time. This makes them less ideal for people who need lots of hot water in different taps at once.
Storage Tank Heaters
Storage tank water heaters are by far the most common models out there. They hold hot water in a storage tank and keep it heated throughout the day. As long as there's hot water in that tank, you won't run out.
Unlike tankless systems, they have to consistently heat the water in the tank. This means they use more energy than tankless models.
Think About Capacity
Water heaters have the capacity to heat a set amount of gallons at any given time.
Tankless systems never run out of hot water, but they can only heat a few gallons per minute consistently. Storage tank heaters store a set number of gallons inside the tank and run out of hot water once that tank gets depleted.
Consider how much hot water you use at once.
Larger storage tank heaters give you access to tons of hot water at once. High flow rate tankless systems give you more hot water on-demand, but you may still run out if you use too much water at once.
When you're still not sure how much capacity you really need, use your current setup as a guide.
If you consistently run out of hot water, you'll want a larger capacity unit. If not, one with the same capacity or a comparable flow rate should be enough. Your plumber will be able to help you better assess your needs.
Consider How Much Space You Have
All water heaters take up space and the larger capacity you choose, the more space you'll need for the heater. Think about how much space you're willing to devote to your water heater.
If you're looking to minimize the footprint, a tankless system will work best. These get mounted to the wall and take up far less space than a standard storage tank system.
However, if you have a dedicated water heater closet or extra space in the utility closet, a high-capacity storage tank unit can work.
If you're not sure which is best for your home, consult your plumber. They'll be able to tell you which water heaters will work best in your space.
Focus on Efficiency
Though modern water heaters are almost always more energy-efficient than their older counterparts, some models take it to another level entirely. When you're browsing your options, consider what the Energy Star rating is for each unit.
This will tell you how much you can expect to pay over the course of the year to power the unit.
The more efficient the unit is, the more money you'll save on your utility bill. However, more energy-efficient units can cost more up-front. Don't be afraid to discuss your budget in-detail with your plumber before you make a decision.
It can take a few years to see any real savings from a high-efficiency unit, but if you plan to stay in your house for years, it may be worth the cost.
Consult with a Pro
No matter what type of heater you're thinking of buying, always talk to your plumber first. They know what will work for your home and can handle the installation for you. There are a lot of reasons for you really should not DIY water heater installation.
Remember, if you install a water heater on your own, you could end up voiding the manufacturer's warranty. When this happens, you'll be responsible for the full cost of repairs, even if the unit is defective. Worse, you increase the risk of leaks inside your house.
Your plumber will be able to make sure everything gets installed done correctly so your home stays safe and your warranty remains intact.
Use This Hot Water Heater Buying Guide
Buying a water heater can feel like a huge investment, but the payoff is well worth it. This hot water heater buying guide should help you find a unit that works for your home and your budget.
If you're ready to start discussing your options, don't wait. Contact us to schedule a consultation today. Our experienced team will help you find the best water heater for your needs.
© 2017-2023 SuburbanPlumbingOC.com
– All rights reserved. –
Information on this website may not be re-used without prior written consent from Suburban Plumbing.

Monday-Friday: 8:00am to 7:00pm
Saturday: 8:00am to 5:00pm
Sunday: Closed Normal Appointments
Emergency Client Service Available
California Licensed, Bonded, Insured
C36 Plumbing Contractors License 833520