Suburban Plumbing Blog
Plumbing Articles from Orange County, CA.
Tank Or Tankless Water Heaters: Which Should You Choose?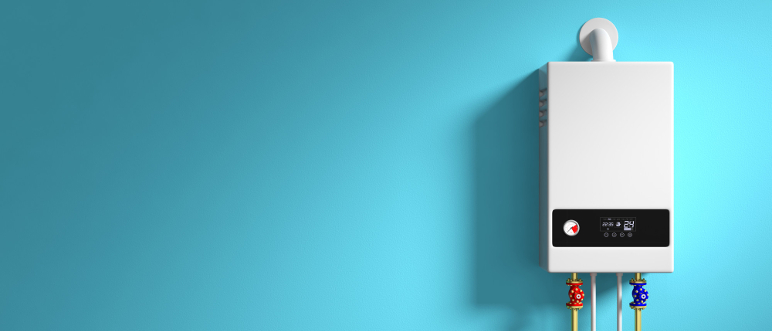 Need a new water heater? Should you go with a tank or tankless water heater?
Did you know that the average family spends $2,200 per year on their energy bills? Considering that approximately 12 percent of this cost is attributed to hot water consumption, it's no surprise that more homeowners are looking for ways to lower this expense.
Replacing your hot water heater is an investment that will quickly pay for itself, but is it better to get a tank or tankless water heater?
Stick with us while we review the pros and cons of each option. By the time you're done, you'll be ready to make your decision.
What Is a Tankless Water Heater?
Let's start with the basics. If you haven't started exploring your options in detail yet, you might not even know what a tankless water heater is or how it works.
As the name implies, tankless water heaters don't hold a supply of water in a tank. Instead, they use high-powered burners to quickly heat water as it passes through on its way to your faucet. These types of heaters, also known as "demand water heaters," either run on gas or electric power.
Pros of a Tankless Water Heater
Tankless water heaters are far more efficient than the traditional tank version. Depending on how much hot water you use each day and how many on-demand water heaters you install throughout your home, you can expect an 8 to 50 percent increase in efficiency!
Other advantages include:
The average life span of 20 to 30 years (nearly double that of a tank heater)
Small size (space savings)
Delivers 2 to 3 gallons of hot water per minute (never run out)
Long-term cost savings (up to 25% reduction in energy costs)
Cons of a Tankless Water Heater
Unfortunately, no product is perfect, and tankless water heaters are no exception. Here are a few of the cons.
Higher initial cost (average of $2,000 to $4,500)
Difficulty keeping up with multiple outputs (ex. taking two showers at once, or showering while doing laundry)
Additional expenses when switching from tank to tankless (due to the need to relocate piping)
If you're not sure you're ready to stomach these extra costs, you might want to stick with the traditional tank system.
What Is a Tank Water Heater?
Most homeowners are familiar with tank water systems since these are the most common way to generate hot water. They store and heat water in a reservoir which typically holds 30 to 50 gallons.
Tank Water Heater Pros
Low initial cost (average $500 to $800)
Simple design (easier maintenance and repair)
Lower repair costs
Most families choose to stick with a tank water heater simply because it's less expensive all the way around.
Tank Water Heater Cons
Although tank water heaters might seem like a no-brainer for cost-conscious homeowners, there are some drawbacks to consider.
Large size (needs a designated indoor space)
Shorter lifespan (10 to 15 years)
Higher utility bills (due to lower efficiency)
Cold showers (can only support about 3 showers in a row)
Now that you understand the difference between the two types of water heater, you'll be able to make the best decision for you and your family.
Tank or Tankless Water Heater? We Can Help with Either!
Whether you choose to go with a tank or tankless water heater, you will want to hire a licensed plumber. There are many reasons not to DIY water heater installation. The pros at Suburban Plumbing can help with your installation, repair, and maintenance needs.
Our plumbers are licensed, bonded, and insured and we offer same-day service. Contact us today to schedule your appointment!
© 2017-2023 SuburbanPlumbingOC.com
– All rights reserved. –
Information on this website may not be re-used without prior written consent from Suburban Plumbing.

Monday-Friday: 8:00am to 7:00pm
Saturday: 8:00am to 5:00pm
Sunday: Closed Normal Appointments
Emergency Client Service Available
California Licensed, Bonded, Insured
C36 Plumbing Contractors License 833520