Suburban Plumbing Blog
Plumbing Articles from Orange County, CA.
What to Know Before Installing a Point of Use Water Heater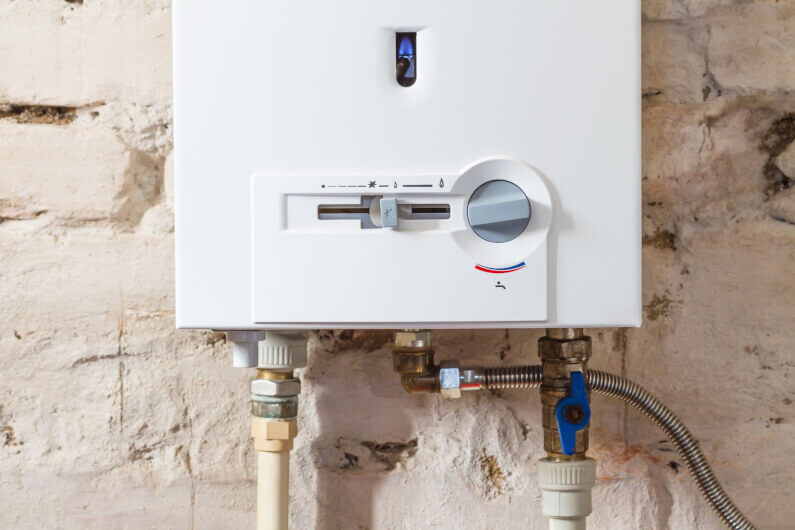 Did you know that, according to the United States Environmental Protection Agency, the average family spends over $1,000 annually on water costs? Additionally, everyone could use at least 20% less water by installing fixtures and appliances that are water-efficient.
If you've noticed that your water costs are high or you've been having issues with your water heating up quickly enough when you're doing the dishes or showering, then you might be considering installing a point of use water heater.
However, considering that it's an investment, you might not be sure if it's right for your home. You also might be overwhelmed by how many different types are out there.
That's why we've created this article. In it, you'll learn everything you need to know before installing a POU water heater.
Finally, you can decide if this is the choice for you and get the hot water you need, fast. Read on to learn more.
What Is a Point of Use Water Heater?
A point of use water heater is a water heater that, instead of being central, is located next to its point of use (this is where the name comes from). It can be installed under the sink, by your shower, or in a cabinet next to your washing machine.
Because of its proximity to where the water comes out, the hot water arrives efficiently and quickly. This is a great alternative to a central hot water storage option since it takes longer for the hot water to reach the point of use.
How a Point of Use Water Heater Works
Usually, a point of use water heater is electronically powered. While there are gas-powered POU heaters, these are less common. This is because they cost more to install and are more complicated because of gas line requirements and venting.
There are two types of electronically powered POU water heaters. First, there's the water tank version, which utilizes a heating element to turn electrical energy into heat energy.
Once this has occurred, the hot water is stored within the water tank, ready for you to use when you turn the faucet.
The other type is the tankless POU water heater. With this heater, the heating element works as cold water passes through the water unit.
Higher electricity amps are required, as the water is heated right before it comes out of the faucet when you turn it.
Common Applications for POU Water Heaters
POU water heaters are usually installed right by the source, so you can install them anywhere in your home where you need hot water. One of the most common applications is by your shower, which makes a huge difference when your shower is far from your central water heater.
By installing a POU water heater and not using your central water heater anymore, you won't have to wait every morning for the water to heat up when you're in a rush to get ready for work.
An under-sink water tank is also common, used in your bathroom or kitchen. This can be essential for sanitary dish-washing or for feeling comfortable when you're washing your hands.
Finally, many people choose to install a POU water heater near their washing machine or dishwasher.
If these appliances haven't been working properly because they're far from your central water heater, installing a POU water heater makes a huge difference.
Now, your clothes will be spotless and your dishes will be clean instead of having to go through a second wash or being additionally cleaned by hand.
Benefits of POU Water Heaters
In addition to heating your water fast, other benefits come with installing a POU water heater. First of all, if you have a house with distant faucets, you might barely be able to get hot water at all, as it might cool as it travels to the faucet.
With a POU water heater, you solve this problem, as the water won't have to travel as far as it would from a central water heater.
You'll also save money on your water costs with a POU water heater. Waiting for the water to get hot wastes water, which you won't have to do anymore.
Finally, POU water heaters have a compact design, so they won't even get in the way.
When a POU Water Heater Is Right for You
If you have a large home where many of your faucets are far from your central water heater, switching to a POU water heater will save you from having to wait for your water to heat up (or not heat up at all). You'll also save money on water you don't run.
If you have a small home with average water usage that's low, you can also benefit from a POU water heater, as it only heats the small amounts of water you need.
Additionally, if you have a remote location like an outdoor shower or sink, a POU water heater can easily be installed without having to connect the faucets to your home's larger plumbing system.
For this same reason, it's worth considering installing a POU water heater if you're adding another room to your garage or home.
Instead of having to pay for extensive plumbing work that connects to your central water heating system, you can use a POU water heater. This will also keep your central water heating system from being overwhelmed.
Need More Information?
Now that you know everything you need to before installing a point of use water heater, you might need more information. Maybe you want to learn more about the installation process and costs, or you want to find a local plumbing company that will install one for you.
Whatever information you need, we can help. At Suburban Plumbing, we're experts when it comes to installing POU water heaters. If you are still not sure what kind of water heater you need, take a look at our Hot Water Heater Buying Guide for help.
We also offer a variety of residential and commercial plumbing services in the Huntington Beach and Orange County, California area. To learn more about these services, check them out now.
© 2017-2023 SuburbanPlumbingOC.com
– All rights reserved. –
Information on this website may not be re-used without prior written consent from Suburban Plumbing.

Monday-Friday: 8:00am to 7:00pm
Saturday: 8:00am to 5:00pm
Sunday: Closed Normal Appointments
Emergency Client Service Available
California Licensed, Bonded, Insured
C36 Plumbing Contractors License 833520