Suburban Plumbing Blog
Plumbing Articles from Orange County, CA.
The Complete Guide to Spray Lining Sewer Pipes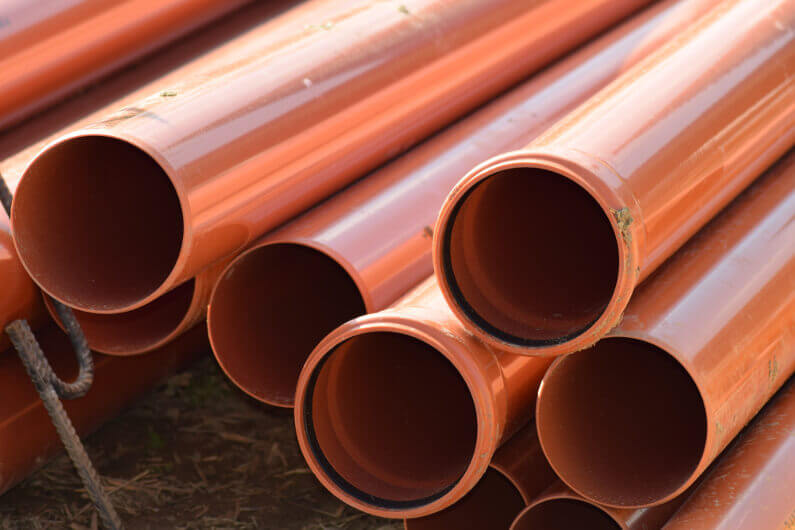 There's a reason why sewer repair and cleaning services experienced a 4.1% industry growth in the past five years — water damage is expensive.
On top of mold, floor, and furniture costs, you will likely also need to replace major sections of sewer piping. This type of damage occurs more often than you think: water damage is the second most popular reason for home insurance claims.
As such, it's much more affordable to pay for preventative measures, like spray lining sewer pipes, instead of waiting for a pipe to burst.
In this article we'll go over the different lining methods that go into trenchless sewer repair and how they can help you. Let's get started!
What Are the Different Types of Trenchless Sewer Repair?
There are four popular types of trenchless sewer repair methods which may be used depending on the sewer setup and the condition of the pipes. We'll briefly go over them, but if you want more information about them, then make sure to check out our comprehensive guide.
Cured In-Place Method
If you need a large section of the piping relined in your home or business, then the cured in-place method is a good solution. This method avoids trenches by using remote tools to clean and reline the pipes. Once the lining is down this method uses steam to cure the material into place.
Pipe-Bursting Method
If your piping is severely damaged, or you need to replace a pipe system, then the pipe-bursting method is your best option. Plumbers will need to dig access pits for this method at the beginning and end of the pipeline.
The workers will put in a bursting head at the start of the access point. They will then use hydraulic power to drag this bursting head through the length of the pipe.
As the head is dragged through the system it destroys the old pipe and replaces it with a new one. Typically this pipe is made of plastic which, unlike cast iron pipes, can resist root intrusion for up to one hundred years.
Internal Pipe Coating
If an existing sewer pipe is leaking into the soil at a specific area, then internal pipe coating can be a good method of isolating the hole. In order to complete the procedure plumbers will drain your pipe of all water.
Then, they spray a thick coating made of epoxy down inside the pipe. This coating will fill in any gaps or leaks. The result is a smooth and protected pipe that will last for many generations to come.
Pull-In Place Method
If your piping has large gaps or cracks, then you may want to go with the pull-in place method. This method uses heat to pull the epoxy-saturated lining into place.
Plumbers will require two access points in order to reach the damaged section of the pipe. Once set, air is introduced into the pipe. This causes the sleeves in the pipe to open up and hold on to the pipe walls until it has properly dried.
What Are the Benefits of Relining Your Pipes?
The main benefit of pipe relining is you don't need to destroy your yard or sidewalk with a trench system in order to complete it. This means that the job won't last long, which means you can get back to your normal routine as quickly as possible.
Since the job goes by quickly, and plumbers won't need to waste time digging a trench system, it also means you can save roughly 30% to 40% on costs — depending on the job. As long as the job is done right the sealant will last a long time, spray lining sewer pipes is often the best way to go nowadays.
A properly relined system can last for half a century or longer. This longevity is due to the corrosion-free nature of the resin lining and its resistance to root systems. If your home suffers from low water pressure, then a relining job can also vastly improve the flow rate to your home.
Spray Lining Sewer Pipes Frequently Asked Questions
In this section we'll answer some of FAQs that people interested in pipe relining often ask about the four types of trenchless pipe relining methods.
Can the Burst Pipe Method Repair a Broken Pipe?
No, this method is used to replace the old pipe entirely. If you want to repair a certain section, then look at internal coating, cured-in place, or pull-in place methods.
How Long Does Pipe Lining Last?
Most types of pipe lining will last up to fifty years or more depending on the pipe infrastructure and surrounding root systems.
Will Pipe Lining Work on Any Material?
As long as the pipe material can carry sewage, then it can be relined. Things like clay tile pipes, PVC, ABS plastic, cast iron, concrete material, copper and ABS plastic can all be lined.
Does Pipe Lining Reduce the Size of My Sewer Pipe?
Yes, pipe lining will reduce the size of your pipe a little –usually by around ¼ of an inch. However, don't panic — this reduced size does not restrict the flow or capacity of your pipes in any way. In fact, because the interior of the pipe becomes more smooth and jointless the flow rate of the system is actually increased.
How Big of a Crack Can Epoxy Fill?
As long as the crack is under a few feet in size, then epoxy can usually be used to fill the area. Anything larger will usually require replacement.
Need Help With Your Building's Trenchless Sewer Repair? Get in Touch With Suburban Plumbing
We hope this article helped teach you everything you need to know about spray lining sewer pipes. If you want a dependable plumbing company to help with your trenchless sewer repair, then look no further than Suburban Plumbing.
Whether you want preventative lining, or need emergency services, our bonded, licensed and insured plumbers can help you. Our company has been serving the Orange County area for over 30 years, so get in touch with us today if you need any plumbing help.
© 2017-2023 SuburbanPlumbingOC.com
– All rights reserved. –
Information on this website may not be re-used without prior written consent from Suburban Plumbing.

Monday-Friday: 8:00am to 7:00pm
Saturday: 8:00am to 5:00pm
Sunday: Closed Normal Appointments
Emergency Client Service Available
California Licensed, Bonded, Insured
C36 Plumbing Contractors License 833520