Suburban Plumbing Blog
Plumbing Articles from Orange County, CA.
9 Questions to Ask Before Hiring a Plumbing Contractor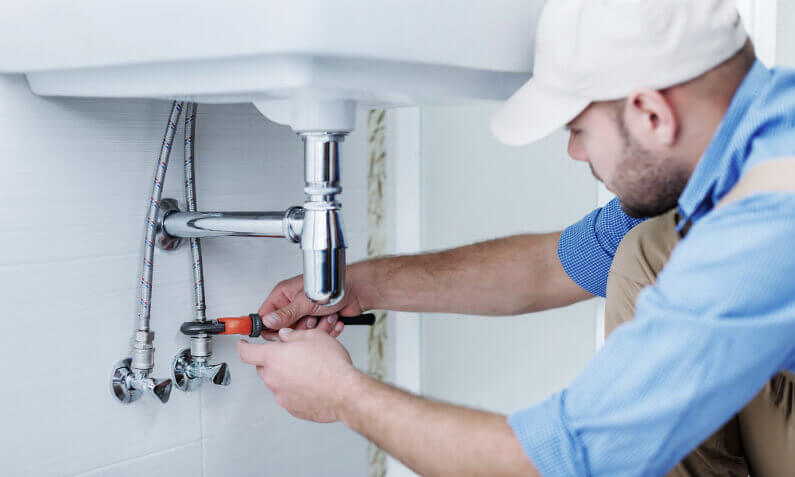 Hiring a plumber isn't as easy as it seems sometimes. You want a company that's professional, reliable, and can perform quality work. You want to make sure that you find a reputable plumbing contractor.
Otherwise, you could be stuck with a long plumbing nightmare that can continue well after the job is completed.
Do you need to hire a plumber in Orange County or Huntington Beach? Read on to find out what questions you need to ask a plumbing contractor before you hire them.
1. Can I See Your License and Insurance?
If you only have one question to ask a plumbing contractor, this is the one to ask. You want to make sure that your plumber is licensed, bonded, and insured.
This is all for your protection as a homeowner. Should any issues arise on the job, you have some recourse with the California Contractors State License Board.
A contractor that has insurance will protect you from having to pay for medical bills should any injuries occur on your property.
You should do a quick search to make sure the license is in good standing.
2. Do You Use Subcontractors for Work?
Some plumbing contractors rely on subcontractors to get the job done. Subcontractors usually aren't employees of the plumbing company, they're more like freelancers. That allows the plumbing contractor to save money, but it could put your home at risk.
Plumbing injuries happen, and you don't want to be held responsible if the person doesn't have the proper insurance and licenses.
If a plumbing contractor sends out technicians to your property to do work, ask if they are licensed, insured and if a background check has been done before they were hired.
3. What Kind of Warranties Do You Offer?
Plumbing contractors may or may not guarantee their work. This is an important question to ask in case anything goes wrong on the job. Some warranties cover labor for a year or cover faulty parts.
Don't sign a contract until you fully understand what is covered and not covered. You also want to get that in writing.
4. What's Your Experience with This Type of Project?
Of course, you want an experienced plumber on the job. More importantly, you want a plumber who has experience performing the type of work that you need.
For example, if you're replacing the plumbing in your entire home, you want to make sure that the plumber you hire has done that type of work before.
5. Do You Offer Same Day Service?
Plumbing contractors offer different hours and available times to take care of your job. Some plumbers offer 24-hour service. There are plumbers who are booked several weeks out.
In emergency situations, you want to make sure you can get someone out to your house as soon as possible.
Ask them what type of availability they have and who would handle emergency situations, whether that's a subcontractor or employee.
6. Do You Have References?
A plumber that's been around for a while should have a stable of happy customers. Do your research and find out if people have left reviews online.
Ask the plumbing contractor for references or for references specific to the type of work that's being performed in your home.
7. Are You a Local or National Company?
Local plumbers tend to have more at stake than national companies. Their reputation is their business. If they have a bad reputation and bad online reviews, they're not going to be in business for very long.
With a local plumber, they're heavily invested in the local community and they will work hard to maintain their reputation.
8. How Do You Calculate Your Rates?
Every plumbing contractor has their own method to calculate their rates. Some will charge a fixed rate for a project, while others will charge an hourly rate.
For fixed rates, follow up and ask if that includes labor and materials. Follow up by asking how much they charge for materials.
Hourly rates may or may not include travel time or an additional charge for emergency services, like coming out to fix an issue on a Sunday.
When you ask about rates, be sure to ask about making payments. Ask when the plumbing contractor expects to receive payment and what forms of payment are accepted.
For larger projects, a plumber may want to have a percentage down as a deposit and then payments are made according to project milestones or a certain time period.
Plumbers should not ask for 100% of the costs upfront. You want to make sure you don't pay for work that may not get completed.
9. Is This an Estimate or a Ballpark Figure?
When you have a plumber look at a potential job, they're going to give you an estimate as to how much the job will cost.
In some cases, you'll get a ballpark figure, which could be way more than the numbers given. It's also not a formal written estimate.
An estimate is usually a written document that details the work to be performed and the estimated costs. You want to make sure that when you have a plumbing contractor look at a job, you get your estimates in writing.
Hire a Plumbing Contractor
As a homeowner, you want to make sure that you hire the best contractors to perform work in your home. You don't want to hire just anyone, you want to hire a contractor that's professional, reliable, trustworthy, and gets the job done.
You have to know the right questions to ask a plumbing contractor before you hire them. You want to know that they have all of the required licenses and insurance, experience, and references at a minimum. You also want to understand their rates before you get sudden surprises.
Do you want to work with an honest and reliable plumbing contractor in Orange County? Contact us today for a quote.
© 2017-2023 SuburbanPlumbingOC.com
– All rights reserved. –
Information on this website may not be re-used without prior written consent from Suburban Plumbing.

Monday-Friday: 8:00am to 7:00pm
Saturday: 8:00am to 5:00pm
Sunday: Closed Normal Appointments
Emergency Client Service Available
California Licensed, Bonded, Insured
C36 Plumbing Contractors License 833520