Suburban Plumbing Blog
Plumbing Articles from Orange County, CA.
What You Should Know if You Suspect a Gas Line Leak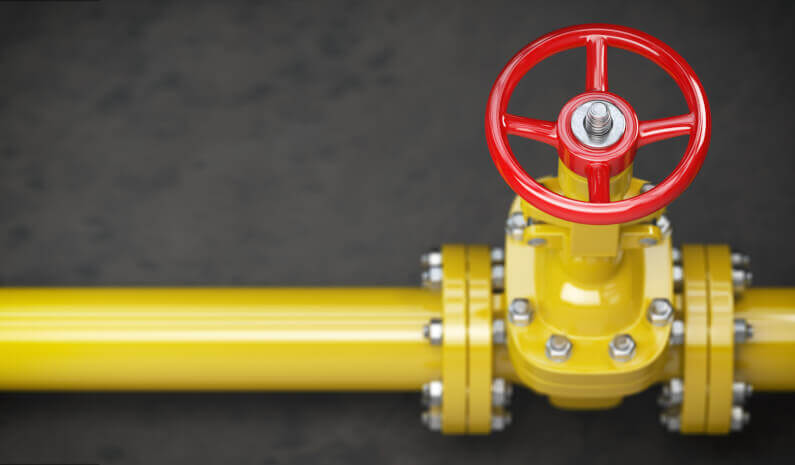 Natural gas appliances offer comfort and value. If you have these appliances, you need to have a supply of natural gas at home. The bad thing about natural gas is that it can leak.
Gas line leaks can lead to a disaster. It can cause a major explosion. The good news is that you can prevent an accident.
You must know how to identify a gas line leak. Read this article to learn how to discover one and what you should do to fix it.
What Does a Home Gas Line Leak Smell and Sound Like
Natural gas doesn't have an odor. It also doesn't have a color. How can you know if there's a leak in the line?
Manufacturers came up with a solution to help alert people. They add a sulfur component called mercaptan. It gives it a putrid smell that makes it easier to detect.
There's no way to miss a gas leak as it smells like sulfur or rotten eggs. Some people say the smell of the gas is overwhelming
Do you have a bad sense of smell? A faint hissing sound can also alert you to a gas line leak. It's like the sound that comes out of a teapot when it releases steam through the narrow opening.
Look For the Gas Line
If you smell that horrible odor or hear the hissing sound, you need to check the gas line. The gas line is the conduit that delivers the fuel to the home.
Look for a pipe that's made of iron or copper. Most pipes are black. The pipe will be coming out of the wall or floor.
The pipe connects the supply pipe to the appliance. It'll be a flexible steel tube.
Check the pipe for signs that might suggest there's a leak. Gas line leaks can occur because of pipe corrosion and poor fittings. Make sure to look at the valves too as old valves can lead to a gas line leak.
Use the Bubble Test
After identifying the gas line, you'll need to conduct a series of tests to confirm the leak. The first one you can do is the Bubble Test.
This involves using soap and water. Mix liquid dish soap with water on a sponge or cloth. Then apply it to the area of the line where you suspect the leak is.
Look for bubbles. If there's a small leak, you'll start to see soapy suds coming up. If they come up, you can wipe off the solution and try it again to double-check.
Look For Other Signs
Be on the lookout for other signs that can help you detect a gas line leak. Look at the pilot light on the appliance. If this light snuffs out a lot, it's a sign there's a disruption in the flow of gas.
A gas line leak can occur underground. If you have this type of gas line leak on your hands, you might start to notice that your plants are dying. This can occur when the gas displaces oxygen from the soil.
Reduce the Risk of an Accident Occurring
If any of these signs are present, your next step is to reduce the risk of an accident occurring. A gas line leak can lead to a fire. It can also cause an explosion.
Put out any open flames that are near the gas line leak. This includes candles and kerosene lamps.
Don't smoke near the leak. The slightest spark can lead to a big fire.
Don't use your phone. You shouldn't operate an electric switch. It's a good idea not to turn on any electrical items.
Shut off the gas line right away. This will help to prevent more gas from leaking.
If you can't find the main gas supply, don't lose time looking for it. Your best bet is to leave the area.
Evacuate the Area and Call for Help
After you shut off the main gas supply, you must evacuate the area. Make sure to let everyone else know there's a gas line leak.
If the gas line leak is in the house, open the windows. This will allow the gas fumes to escape. Open as many windows as you can as you exit the house.
Take your pets outside. Don't stop to get other things as you need to focus on calling 911.
Stay away from the area. Don't go back until the firefighters give you the all clear. Breathing in the gas fumes can make you sick.
How to Prevent Gas Line Leaking
There are several things you can do to prevent a gas leak such as a gas pressure test. Schedule regular maintenance with a plumbing service company.
It's a good idea to call a plumbing service company if you need leak detection and repair services. It's best to leave this to the pros who know how to use the right tools to fix the problem.
Take Action to Fix a Gas Line Leak
Homeowners who have gas appliances must know how to identify a gas line leak if one occurs. There are several ways that you can identify a gas line leak.
Make sure to follow this guide if you believe there's a gas line leak. Evacuate the home and call 911 if you need to.
If you need home gas line repair services call the pros. Contact us to learn more about our gas line repair services. We have the best licensed plumbers in town.
© 2017-2023 SuburbanPlumbingOC.com
– All rights reserved. –
Information on this website may not be re-used without prior written consent from Suburban Plumbing.

Monday-Friday: 8:00am to 7:00pm
Saturday: 8:00am to 5:00pm
Sunday: Closed Normal Appointments
Emergency Client Service Available
California Licensed, Bonded, Insured
C36 Plumbing Contractors License 833520