Suburban Plumbing Blog
Plumbing Articles from Orange County, CA.
Top 7 Signs Indicating That You Need to Call a Plumber Right Away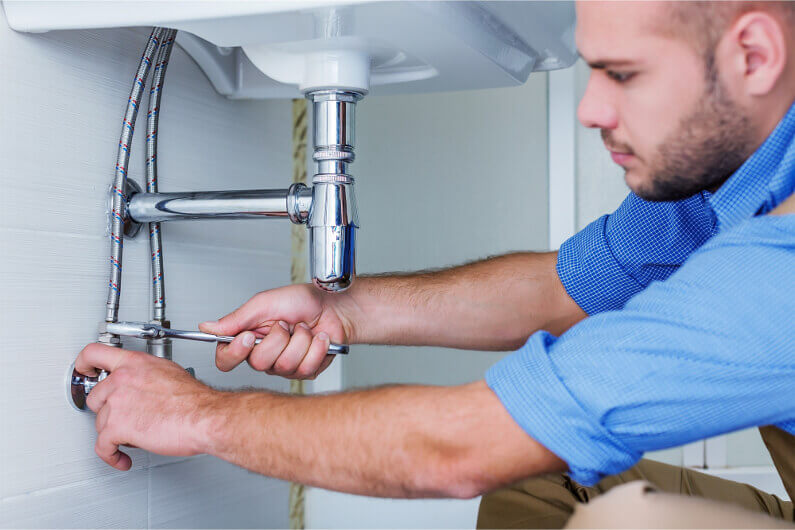 From plumbing to electricity, these brilliantly complex systems provide the foundation for many of our modern conveniences. There's just one problem: The average homeowner doesn't have the knowledge required to keep the utilities running.
Still, that doesn't stop homeowners from trying to fix plumbing issues on their own — or worse, ignoring them completely. Yet it's oftentimes cheaper to call a plumber for a quick service job before a minor problem becomes a major one.
When should you call a plumber, anyway? Here are 7 signs that your plumbing system needs professional attention.
1. Frozen Pipes
During winter, it's a good practice to open the cabinet doors and let your outdoor pipes drip. Still, sometimes things go wrong. When the temperatures get cold enough indoors or out, the water within your pipes can freeze.
It may sound benign, but it's a serious situation that can wreak havoc on your home. You need a plumber immediately if you discover frozen pipes. Some symptoms include clanking, no water pressure, and sewage odors.
Don't try to remedy the situation yourself. Without professional experience, the pipes could burst or crack during the thawing process.
2. Dripping Faucet
Leaks are a common occurrence in American households. According to the Environmental Protection Agency, 10% of homes leak 90 gallons of water every day. An average homeowner can save 10% on their water bills by repairing any errant leaks.
Usually, appliances drip as their washers wear out. But dripping can also be a symptom of more serious plumbing issues.
Call a plumber when you can't repair the leak on your own. You'll recoup the cost of the repair job every time you pay your water bill.
3. Incurable Clog
Kitchen and bathroom sinks can become clogged from time to time, as well as toilets. Before a clog, you'll likely notice a drainage issue. Water may pool in the basins and slowly trickle down the sink.
Many homeowners try to remedy the situation on their own. This may mean using chemical cleansers or boiling hot water. However, both options could damage your plumbing system whether it's plastic or metal.
Plus, they don't do a great job anyway. Try to fix the problem on your own with a plunger or plastic drain snake. You can also prevent clogged drains with proper care.
If physical intervention can't fix the problem, it's time to call a plumber. Ignoring a clogged drain will only lead to serious leaks later on.
4. Weak Water Pressure
If you notice any water pressure changes in your current home, that's a sign that something has gone wrong. You're likely to notice water pressure issues in either the faucets or showerheads.
Stay calm. Sometimes the aerators in these devices become contaminated with mineral buildup. You can easily unscrew these, give them a good cleaning, and put them back in place.
Still have low water pressure? It could indicate a fractured or leaky pipe. You'll need a plumber for a proper diagnosis.
5. Gurgling Appliances
Gurgling is one of the worst things you can hear in your plumbing system. You'll likely notice it in large appliances with standing water, such as the toilet. However, other appliances like the dishwasher or washing machine may also gurgle when in use.
What's with the gurgling? There's a ventilation issue with your plumbing system. Due to a blockage, your plumbing doesn't have the air it needs to facilitate healthy draining.
Turn the water off right away and call a plumber. Otherwise, your water system will experience a backup and you'll have a serious flooding problem on your hands.
6. Moving Water
Gurgling isn't the only sound you don't want to hear. You can listen to water surging through the pipes while they're in use. That's just fine.
But if you hear water moving of its own accord when you aren't running a water-based appliance, that's a real problem. It usually indicates a sizable leak somewhere in your system. To diagnose the issue, switch off the hot water and see if the noise persists.
Call a plumber and search for signs of moisture around your home. To be safe, it's best to disconnect your water completely.
Note that moving water is a bad sign, but it isn't always related to a leak. A dysfunctional toilet can keep the water coming even when it's not in use. Of course, you'd want a plumber for that, too.
7. Unusual Water Colors
Even if you live in an area with heavy water, it should always be clear. Never use water that appears cloudy or contains unusual colors.
Red water makes a common appearance. It tends to indicate that your pipes are corroded and in need of replacement. If your house is about 80 to 100 years old, it may be time to update the plumbing.
However, leaks, algae buildup, or problems at the water distribution center can lead to green, yellow, or even pink water. For a proper diagnosis of the issue, stop using your water until a plumber can drop in and determine the culprit.
Have a Plumbing Problem? Call a Plumber
Plumbing seems like magic when it works correctly. But it's a very delicate system that can cause untold damage when left unchecked. That's why it's a great idea to stay tuned in to any unusual changes in your water system.
If you're having a plumbing problem, don't ignore the issue. Instead, nip the problem in the bud before it gets worse. Call a plumber at Suburban Plumbing and enjoy our same-day service.
© 2017-2023 SuburbanPlumbingOC.com
– All rights reserved. –
Information on this website may not be re-used without prior written consent from Suburban Plumbing.

Monday-Friday: 8:00am to 7:00pm
Saturday: 8:00am to 5:00pm
Sunday: Closed Normal Appointments
Emergency Client Service Available
California Licensed, Bonded, Insured
C36 Plumbing Contractors License 833520