Suburban Plumbing Blog
Plumbing Articles from Orange County, CA.
Can Homeowners Insurance Cover Slab Leaks? Here's What You Should Know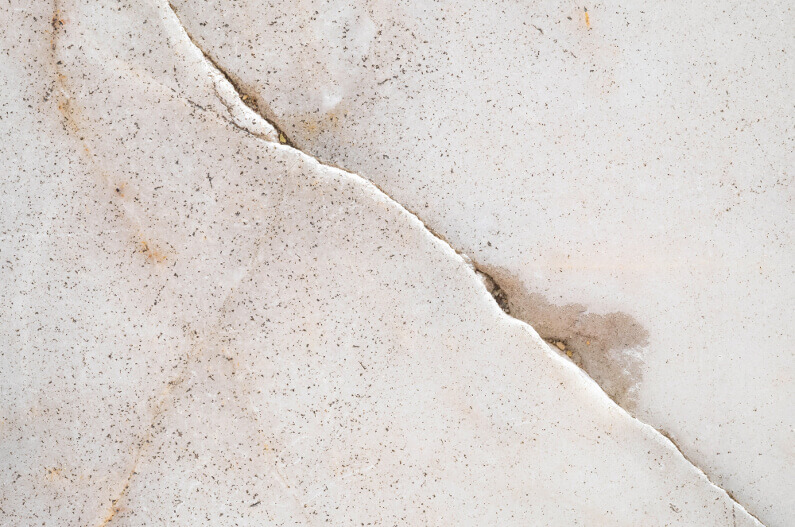 The average homeowner spends about $1,200 per year on homeowners' insurance premiums. With so much money going toward that insurance policy, you expect it to cover all sorts of repairs.
While every policy is different, you still want to make sure your insurance covers the most common types of issues your property will face.
Slab leaks are one of the most troublesome yet common causes of home damage. If you think you have leaks on your property, getting them repaired quickly is vital. So, can you use your insurance policy to cover the slab leak repairs?
Here's what you need to know.
Check Out the Details of Your Home Insurance Policy
Your homeowners' insurance policy works to help you cover the cost of repairs to your home anytime a qualifying event occurs.
Each policy has strict definitions of what counts as a qualifying event. The best way to find out what your policy covers is to speak with your insurance agent.
Ask them for details about your coverage. They should be able to send you a copy of your policy so you can review it at home, but they'll also go over those details with you on the phone.
In most cases, insurance will cover slab leaks if the policy covers general water damage. If yours doesn't, you may want to ask your insurance agent about modifying your existing coverage or purchasing an additional policy to round out your protection.
While you're learning about your policy's coverage areas, don't hesitate to ask questions. Remember, it's your insurance agent's job to make sure you understand your coverage so you can better protect your home.
Know That There Are Limits
Every policy has limitations and your water damage coverage is no different. Insurance providers will typically only cover slab leak repairs if there's visible damage to your property.
This means you'll need to be able to see cracks, water pooling, or have other property damaged as a result of the leaks.
If you know that there are leaks forming, but they haven't done damage to your home or property, its' still worth talking to your insurance provider. Just be ready to accept that they may not help you cover the cost of repairs.
You Must Maintain Your Slab and Property
Homeowners' insurance providers expect homeowners to maintain their houses and property at all times. If the slab damage is the result of improper maintenance, your insurance provider won't accept your claim.
Before you start filing an insurance claim, think about the types of maintenance you've done around the house that might prevent slab leaks.
At a minimum, you should keep tree roots trimmed back away from the foundation of your home. You should also make an effort to repair any issues with drainage or irrigation systems in your yard.
If you file a claim and the insurance provider has a reason to believe that you could have prevented the leaks in the first place, they won't pay for repairs.
However, if the damage is the result of faulty plumbing, unexpected failures of your pipes, or other issues out of your control, insurance will cover the repairs.
Preventative Maintenance Is Always Best
Since most home insurance providers won't accept a claim for damage that's not immediately visible, you'll need to stay on top of regular maintenance. Get your slab inspected at least once a year.
If your plumber notices any damage, get the repairs taken care of quickly. Though you'll have to pay the cost of those small repairs out-of-pocket, you'll save yourself money in the long-run.
Remember, the more often you file claims with your insurance company, the higher your premium payments will get. You could end up paying more in premium increases after a few years than you ever would in preventative maintenance costs.
What to Do If You Need to File a Claim
If you're sure you have slab damage on your property that's not the result of negligence or general wear and tear, file a claim as soon as possible. Start by calling your homeowners' insurance agent and tell them what's going on and details about potential slab leaks.
Grab your camera or cell phone and take pictures to document the damage. Your insurance agent will need these to speed up the claims filing process.
Once they initiate the claim, they'll send out an insurance adjuster to assess the damage. The adjuster will look at the condition of your slab and provide you with a settlement check for an amount they deem appropriate.
Get a Second Opinion Every Time
Before you cash that check, get your plumber to provide you with an estimate for all repairs. Your insurance adjuster works for the insurance company, not you.
This means it's in their best interest to issue as small of a settlement as possible every time you file a claim. Once you cash that check, you accept their settlement amount and can't contest it.
Find out how much your trusted plumber thinks the repairs will cost. If it's more than the settlement amount, contest the settlement with your insurance company.
Send your insurance agent a copy of your plumber's estimate for repairs to show that the settlement amount is too small. Often, this will be enough for them to reevaluate the settlement and better help you pay for the full cost of leak repair.
Don't Wait to Deal With Slab Leaks
If you think you have slab leaks in your home's foundation, don't wait until the damage gets worse. Let an experienced and trusted plumber inspect and repair those leaks before they have a chance to do serious damage to your home.
The sooner you get it repaired, the better off your home and your wallet will be.
Whether you want an expert inspection to help you stay on top of regular maintenance or need a second opinion after an insurance adjuster lowballs you, don't wait. Contact our team and schedule an appointment as soon as possible.
© 2017-2023 SuburbanPlumbingOC.com
– All rights reserved. –
Information on this website may not be re-used without prior written consent from Suburban Plumbing.

Monday-Friday: 8:00am to 7:00pm
Saturday: 8:00am to 5:00pm
Sunday: Closed Normal Appointments
Emergency Client Service Available
California Licensed, Bonded, Insured
C36 Plumbing Contractors License 833520