Suburban Plumbing Blog
Plumbing Articles from Orange County, CA.
9 Common Plumbing Problems You Need to Know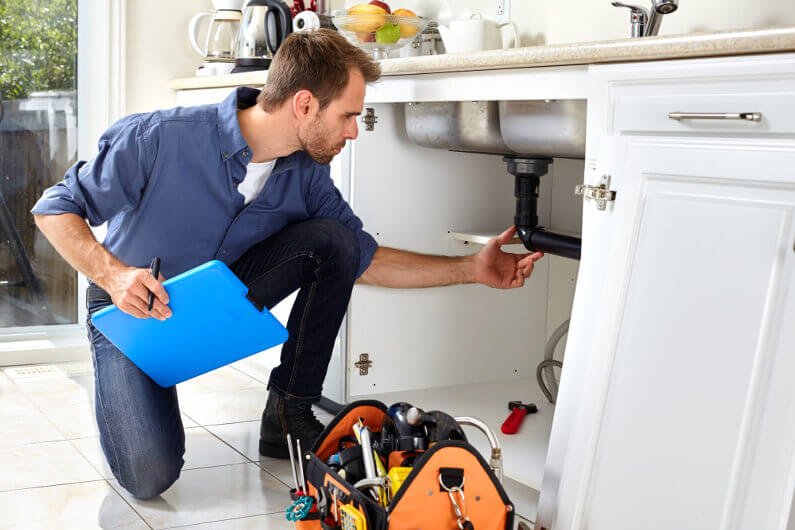 Did you know that one in ten homes in the United States of America have a plumbing leak? This fact is just one of the reasons that the demand for plumbers has steadily risen.
Homeowners simply don't know what plumbing problems to look out for.
If you want to avoid having unnecessary stress about the plumbing in your home, keep reading. We've compiled a list of the nine most common plumbing problems that every homeowner should know about. We'll also let you know what to watch out for and who to call.
1. Dripping Faucets
If you're an experienced homeowner, you have most likely experienced a dripping faucet before. It's one of the most common plumbing problems in homes. Other than creating an annoying noise, dripping faucets can wreak havoc in your home.
Dripping faucets can cause you to waste several gallons of water a day. The dripping may not seem like that much, but it adds up as time goes on.
This problem is commonly caused by a loose or rusted washer on your faucet. You could fix this problem yourself if you have the right plumbing tools. However, the problem could also be caused by a sealing problem.
Sealing problems are often better left for professional plumbers to handle.
If you don't get your dripping faucet fixed quickly, you could see a notable spike in your water bill as you drain hundreds of gallons of water per year.
2. Leaky Pipes
Leaky pipes are another plumbing problem in homes. The trouble with leaky pipes is that they are caused by a variety of issues. These include the following:
High water pressure
Cracked pipes
Cracked seals
Pipe damage
Pipe erosion
Because pipe leaks are caused by several different issues, the problem is better solved by a plumbing professional. If you find that your water bill is slowly rising with no explanation, you may have a leaky pipe.
We recommend that you call a plumbing professional the second that you suspect any kind of leak in your home. If you leave a leak unattended, it could keep getting worse over time.
3. Slow-Draining Sinks
If your sink takes a long time to drain water, you're not alone. Many people have experienced a slow-draining sink, it easily makes the most common plumbing problems list.
Sinks usually drain slowly when something is restricting their flow. For example, this can be hair that has built up in the drain.
There are many ways to fix this common plumbing problem. You could fix the plumbing issue by using a plumbing snake, a chemical solution, or simply call a professional if you're unsure how to handle the situation.
The earlier you fix this problem, the better off you'll be. If you let it go untreated, the drain of your sink could completely clog. This means that no water would be able to get through.
4. Clogged Shower or Bathtub Drains
Similar to slow-draining sinks, clogged showers and bathtubs can become stopped up. The drains of showers and bathtubs can become clogged with hair and soap over time.
Just as with slow-draining sinks, you may use a plumbing snake or chemical solutions. However, showers and bathtubs have bigger drains which means that they may require more attention.
You may want to hire a professional plumber if you notice that your shower or bathtub is draining slowly. You can clear the drain on your own, but it is more difficult to do so.
5. Clogged Toilets
Since we've covered sinks, showers, and bathtubs, we figured that we should cover toilets next. People experience clogged toilets every day. They're an amazingly common plumbing issue.
In fact, clogged toilets are so common that many people in North America keep plungers in their homes.
What you may not know is that clogged toilets can cause a major problem if they're not solved by a normal plunger. You may try to use a drain snake or a drain auger.
If neither of these efforts works, it's time to enlist the help of a professional plumber. There may be a bigger problem that none of your normal tools at home can help.
6. Running Toilets
On the other end of the spectrum, some toilets continuously run. By this, we mean that the water continuously flushes down with just one push of the toilet handle.
Running toilets can waste around 200 gallons of water per day. With this kind of loss, you're bound to feel the money pouring out of your wallet.
If your toilet is running, you should call a professional. This kind of problem requires more than you have available at your home.
7. Low Water Pressure
Another common plumbing issue is low water pressure. This can be caused by pipe corrosion, water leaks, sewer clogs, or cracks in the lines.
If you're experiencing low water pressure, it's a sign that you need to call a plumber. They can find the root of the problem and help with the low water pressure.
8. Water Heater Problems
If your water heater isn't heating your water as quickly as it normally does, it may be time to call a professional plumber out to your home to assess the situation. You could be dealing with a plumbing crisis.
Water heater problems can come about because of electrical issues, loose connections, sediment buildup, or other things. You need to have a plumber come out to help you find the source of the problem and the solution that comes with it.
9. Jammed Garbage Disposal
In most cases, you can clean out your garbage disposal after use with enough water. If you're not using enough water, losing silverware in the disposal, or dropping the wrong foods in there, your garbage disposal could become jammed.
A professional can help you find out what the problem is. From there, they can fix the jam.
Fixing Common Plumbing Problems
If you're experiencing any of these common plumbing problems, the best thing you can do is call a professional. Some issues are quick fixes, but most of them require an experienced handyman.
To hire the best of the best, contact us here at Suburban Plumbing if you are in Huntington Beach, Anaheim, or anywhere in the Orange County, CA area. We have a wide range of services to keep you afloat when your home plumbing is feeling overwhelming.
© 2017-2023 SuburbanPlumbingOC.com
– All rights reserved. –
Information on this website may not be re-used without prior written consent from Suburban Plumbing.

Monday-Friday: 8:00am to 7:00pm
Saturday: 8:00am to 5:00pm
Sunday: Closed Normal Appointments
Emergency Client Service Available
California Licensed, Bonded, Insured
C36 Plumbing Contractors License 833520